Location: West Hollywood, California Size: 115,000 sf / 50 Residences Status: Built, Completed 2020 Program: Condominium Residences & Townhomes
chevron_left
A New Icon of California Modernism
The Harland was designed to reimagine high-density urban infill living while celebrating local neighborhood character. Embracing fluidity between indoor and outdoor living, the project features thirty-seven condominium homes with expansive outdoor terraces. Balancing privacy and individuality, The Harland was made with layered spaces around a communal interior courtyard and an iconic, undulating facade along Doheny Drive.
The Harland is located on the border of West Hollywood and Beverly Hills. Broken down into two zones, it rises four stories along the west, and three stories within the predominately low-rise neighborhood to the east. The two zones wrap the building's internal courtyard, with the alternating eastern units set-in from the property line to bring light from three sides. Designed with interiors by Marmol Radziner, the dwelling units feature custom cabinetry, storage and detailing with floor-to-ceiling glass and rooms that open out onto outdoor terraces.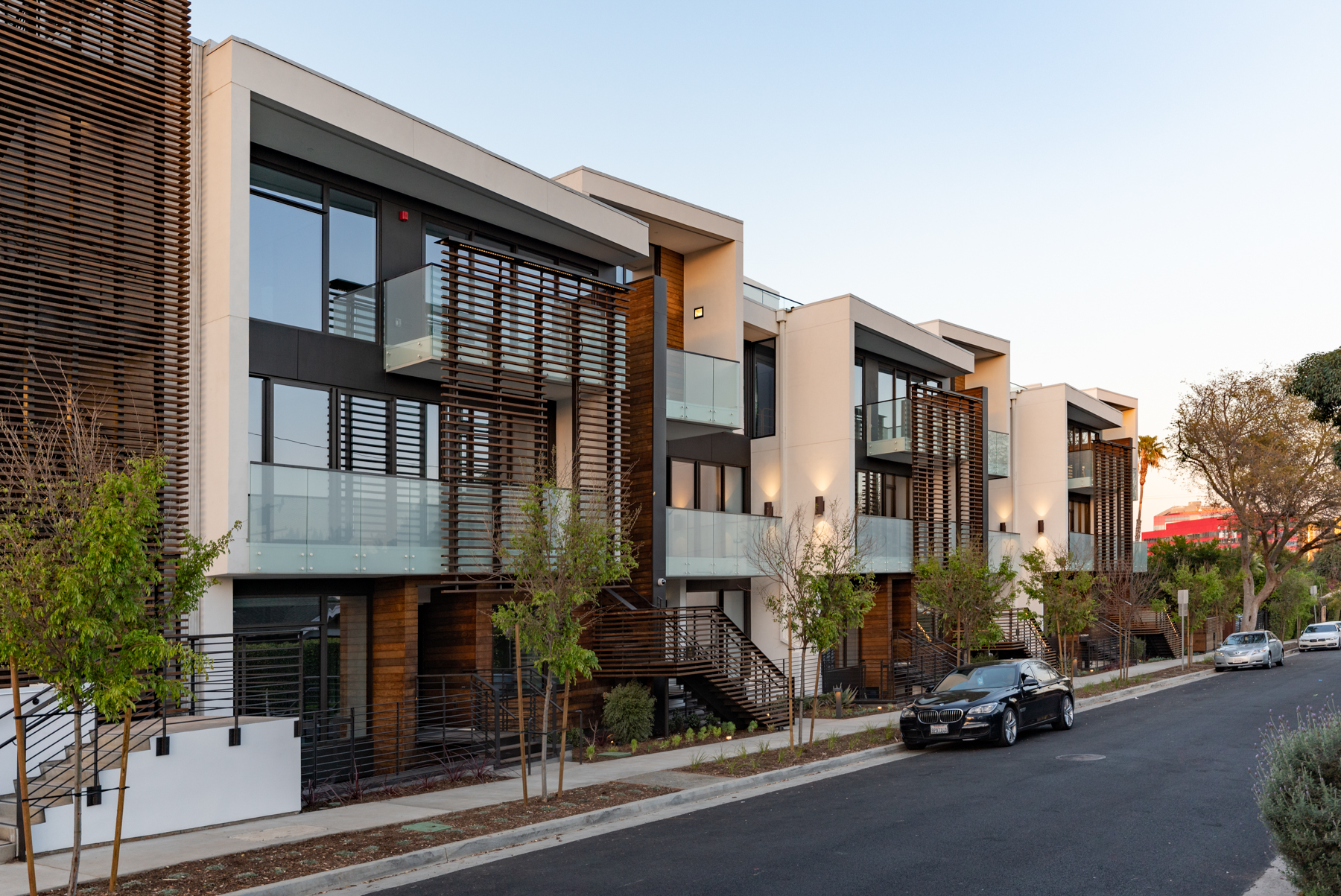 The building includes one, two, and three-bedroom flats, as well as penthouses and three-bedroom townhomes that range between 1,500 and 3,100 square feet. The townhomes feature a double-height great room with expansive ceiling heights, while penthouse residences include expansive rooftop terraces featuring shaded pergolas, wood decking, integrated planters and outdoor kitchens. The units offer panoramic views of the Hollywood Hills, Century City and the downtown LA skyline.
Designed as an icon for the city, The Harland was made to capture the quintessential lifestyle experiences of the Case Study House Series with sculptural elements, exquisite detailing and an indoor-outdoor experience that establishes a sense of vitality. The project's undulating façade along Doheny Drive is designed with custom bronze metal screens, as well as decorative screening on the townhomes lining Harland and Keith Avenues. The result is a project that reinterprets the energy of West Hollywood, Beverly Hills and the urban fabric.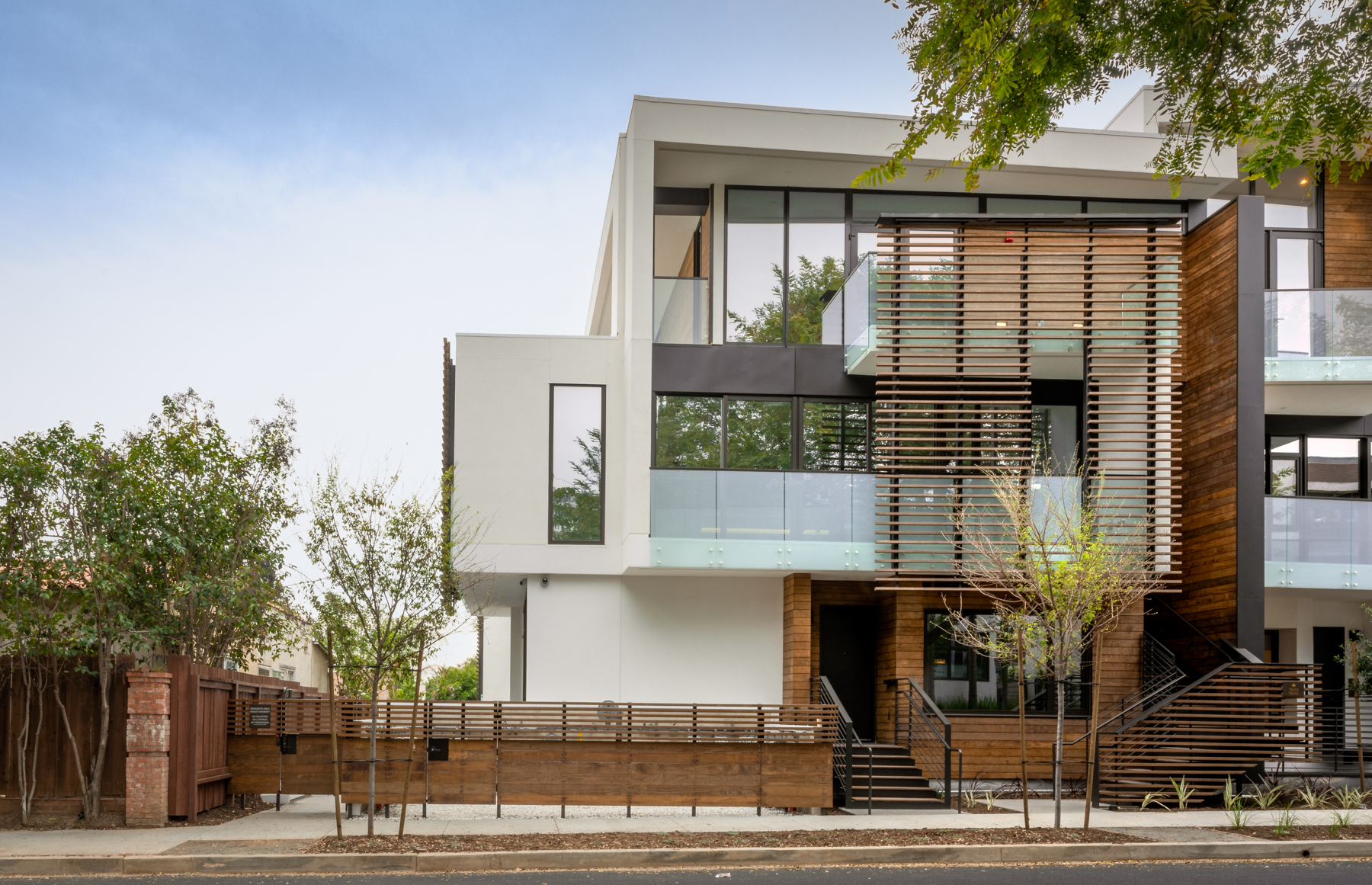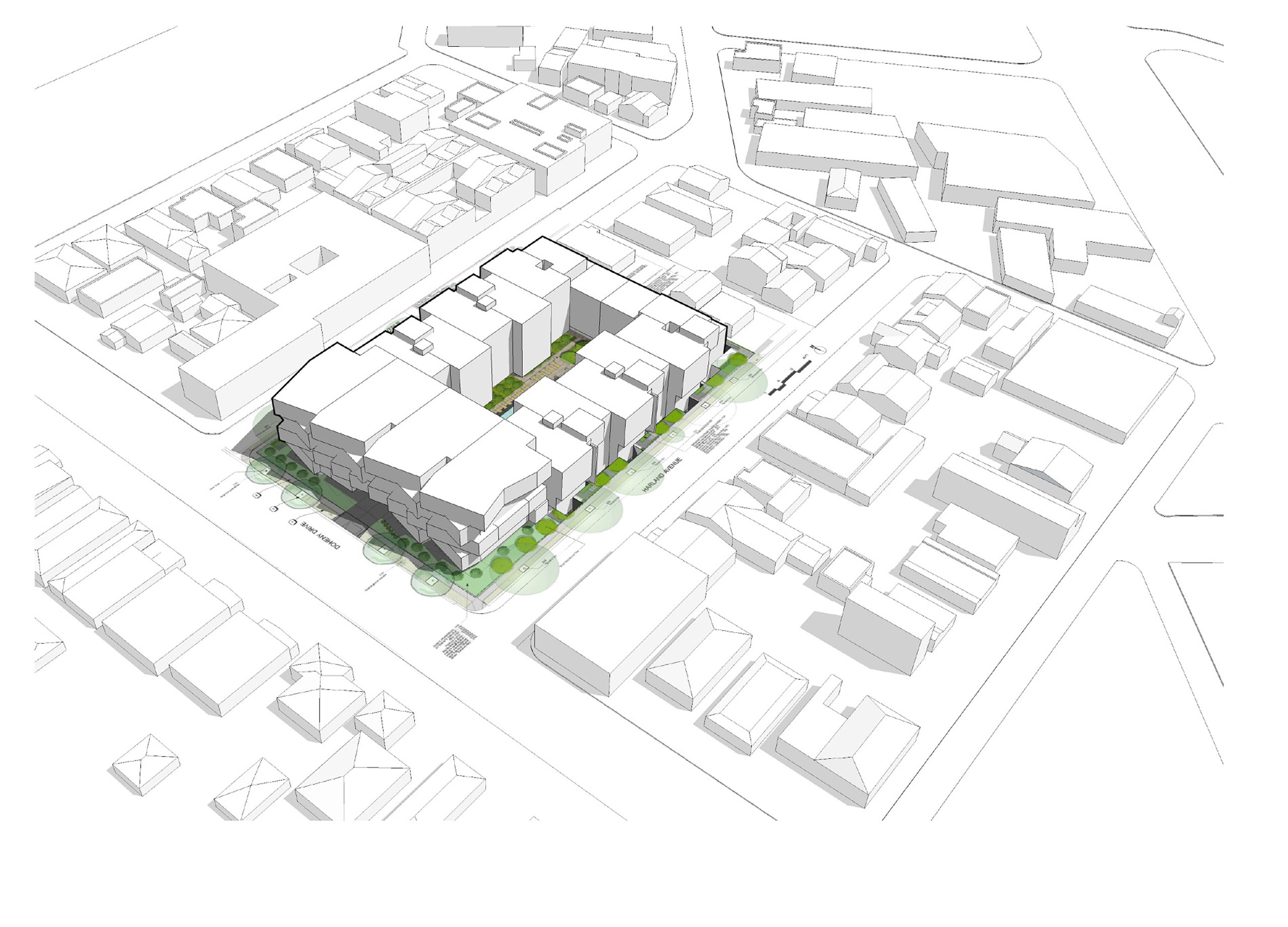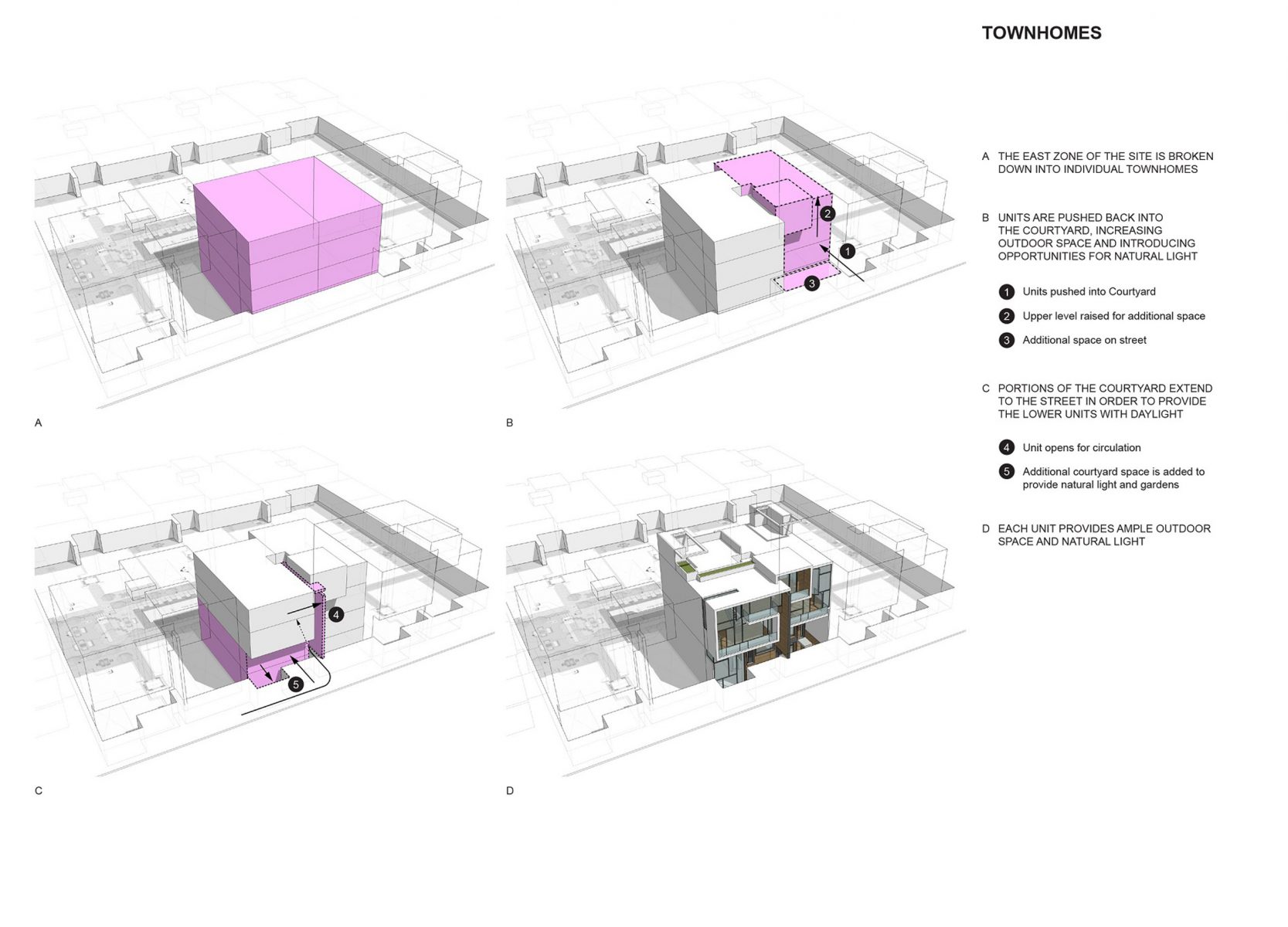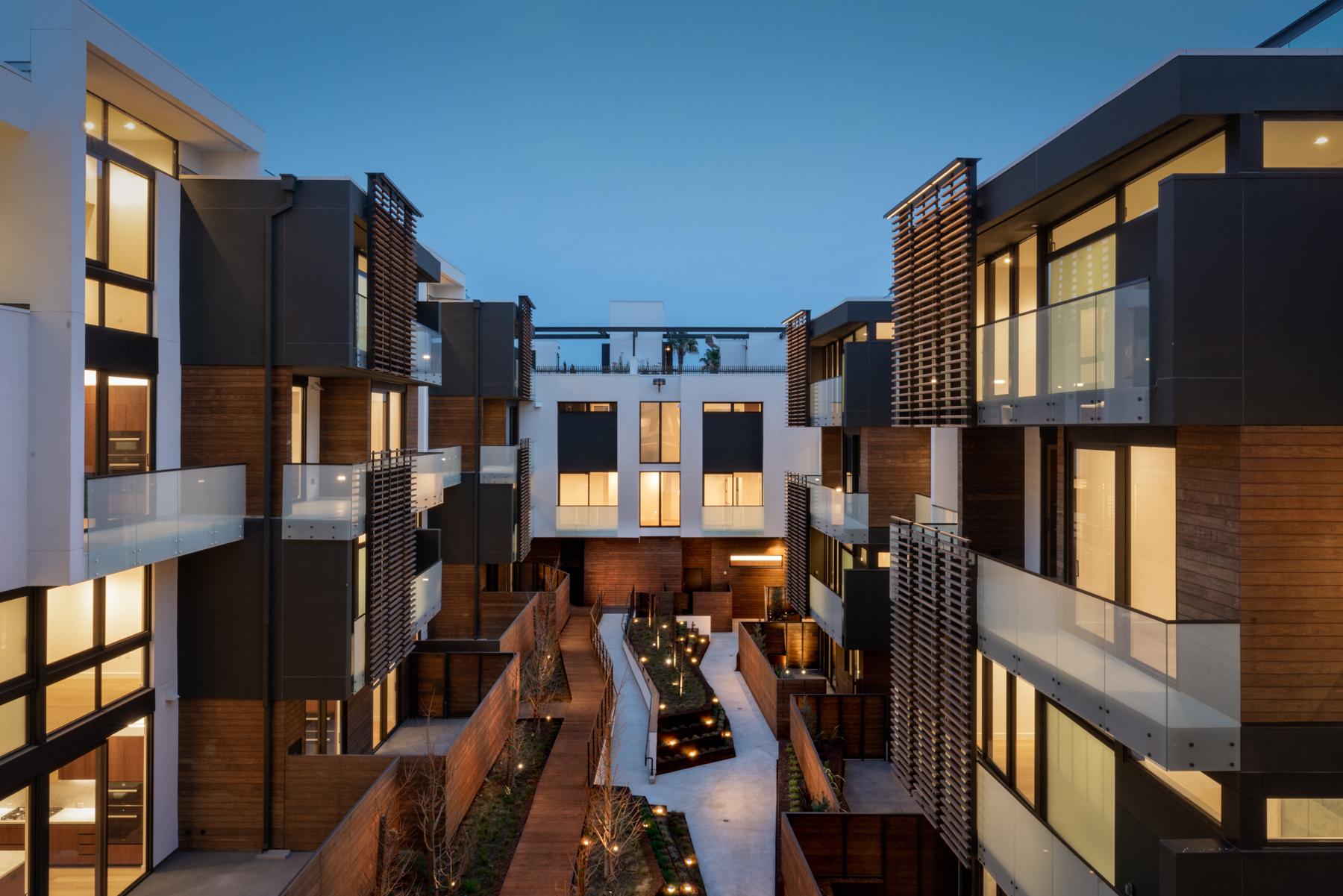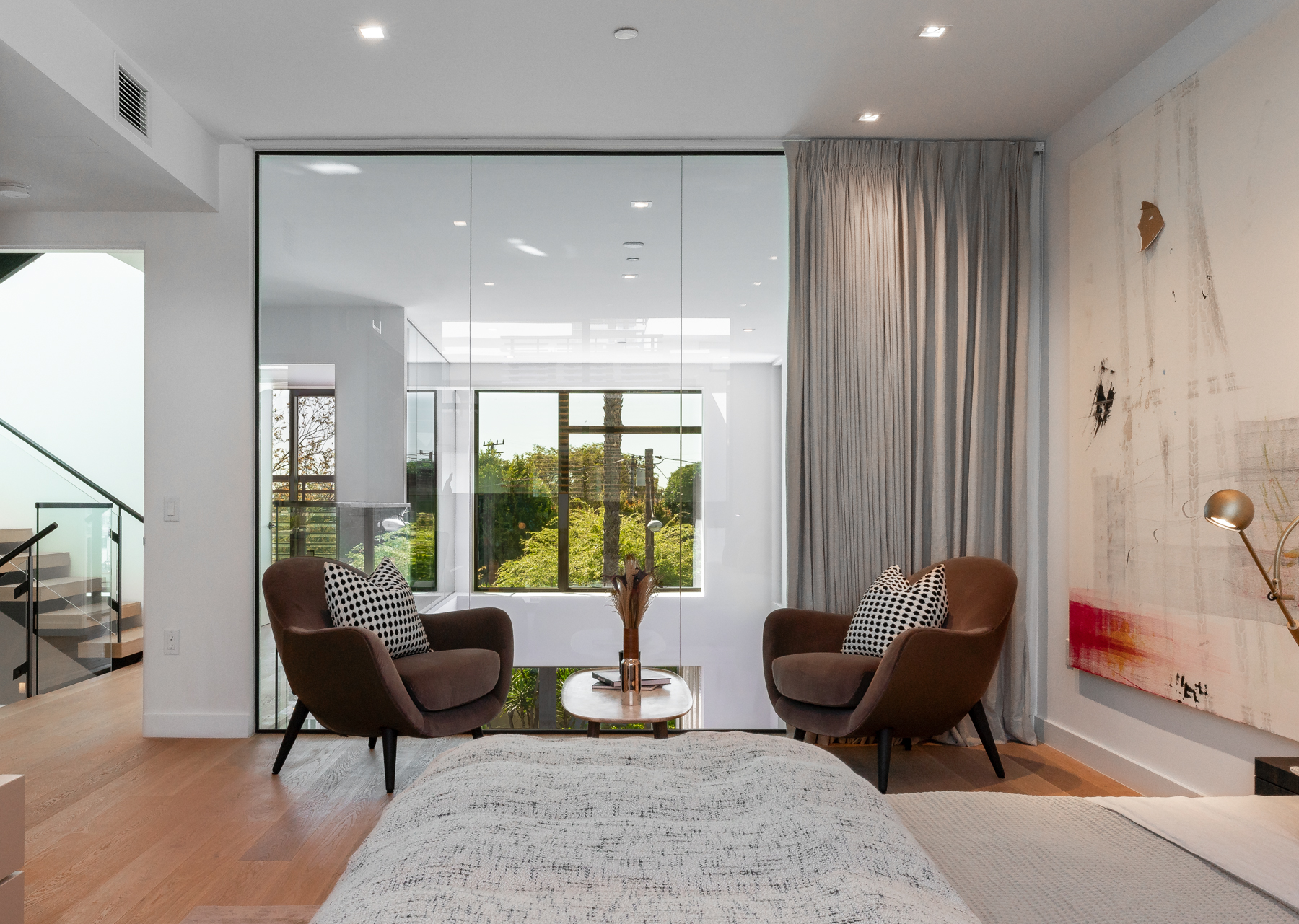 Inside, a curated collection of amenities provides a selection of social, lifestyle and wellness offerings. Common spaces include a screening room, entertainment lounge, a private two-lane bowling alley and a state-of-the-art fitness center with an adjoining yoga studio. Sited only a few blocks from the vibrant Sunset Strip and Beverly Hills, The Harland was designed as one-of-a-kind, casual, elegant housing in the heart of West Hollywood.
What Others are Saying...