WE FOSTER
THE UNEXPECTED
OFFICEUNTITLED is a young, energetic architecture and design firm focused on creative solutions across multiple scales and typologies, including commercial, hospitality, residential, and mixed-use. Established in 2013 as R&A Architecture and Design, and rebranded in 2019 as OFFICEUNTITLED, the practice leverages the award-winning design and project leadership of its four principals and a broad portfolio of experience in transformative architecture and interiors projects. OFFICEUNTITLED sees the value in every project as an opportunity for transformation and impact. The firm is currently designing more than 4 million square feet of property, including The Cayton Children's Museum in Santa Monica, offices for BCG-Digital Ventures in London, The AVA Arts District in Los Angeles, and a masterplan for Summit Powder Mountain in Utah.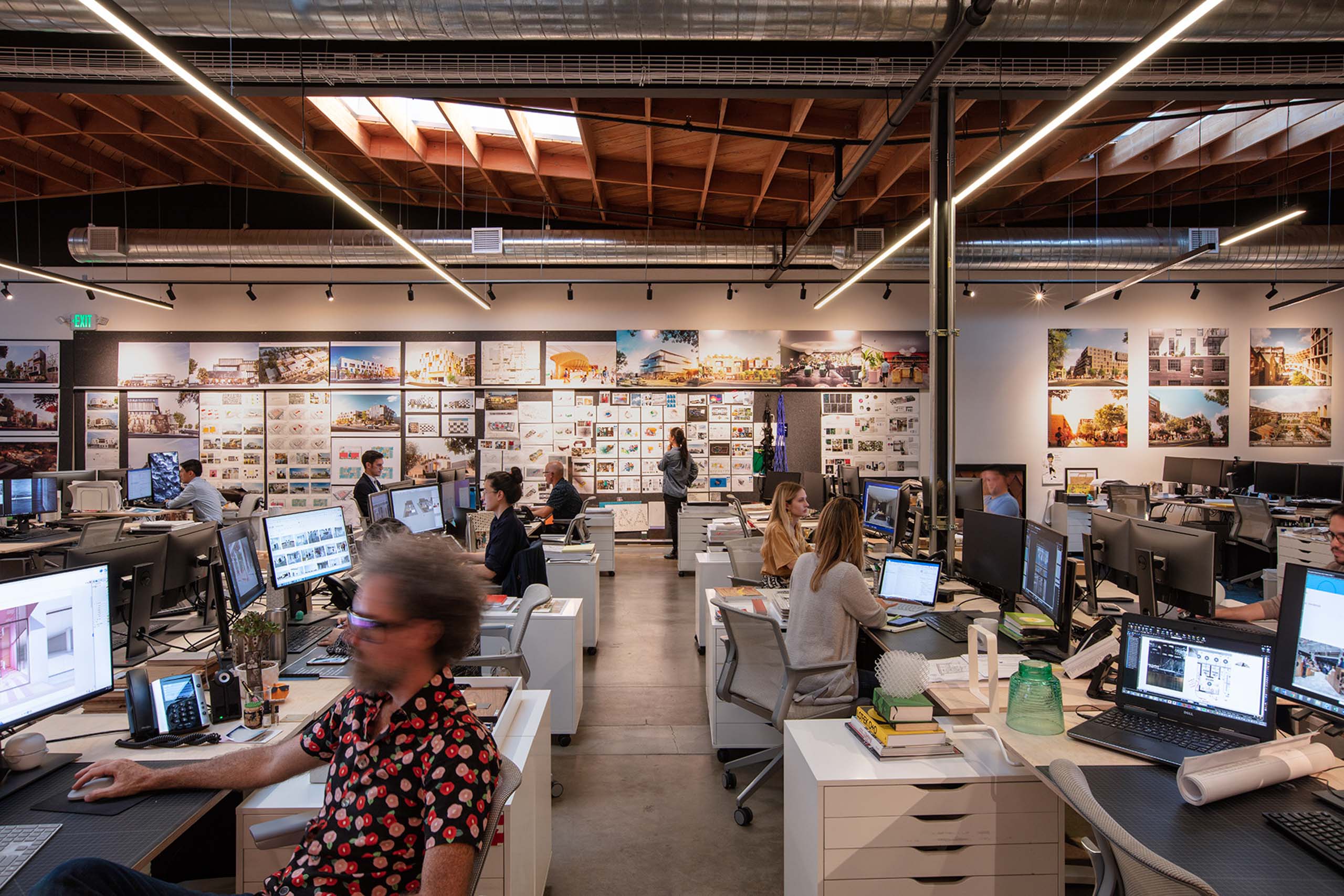 OUR DEEP UNDERSTANDING OF CREATIVE TEAMWORK
Our team brings nearly two decades of experience working with clients focused on creativity and innovation across multiple industries. What have we have learned? Innovation is not simply achieved through open office floor plans, highest density of units or the most keys per floor instead it takes an environment that fosters community and is tailored to the ethos of a place to achieve results and maximize collaboration.
Our ability to understand an organization's ethos and unlock potential is why in 2014, Boston Consulting Group (BCG) Digital Ventures chose us from a pool of larger, more established firms to design a prototype office and innovation incubator for them. Following the success of that initial project we now serve as BCG-Digital Ventures' sole source for design thinking, delivering over 118,000 SF of office space for them around the world.
WE LIKE TO GET OUR HANDS DIRTY
Our design approach is hands on and based on an intense research-driven process that fosters dialogue aimed at fully understanding the range of possibilities.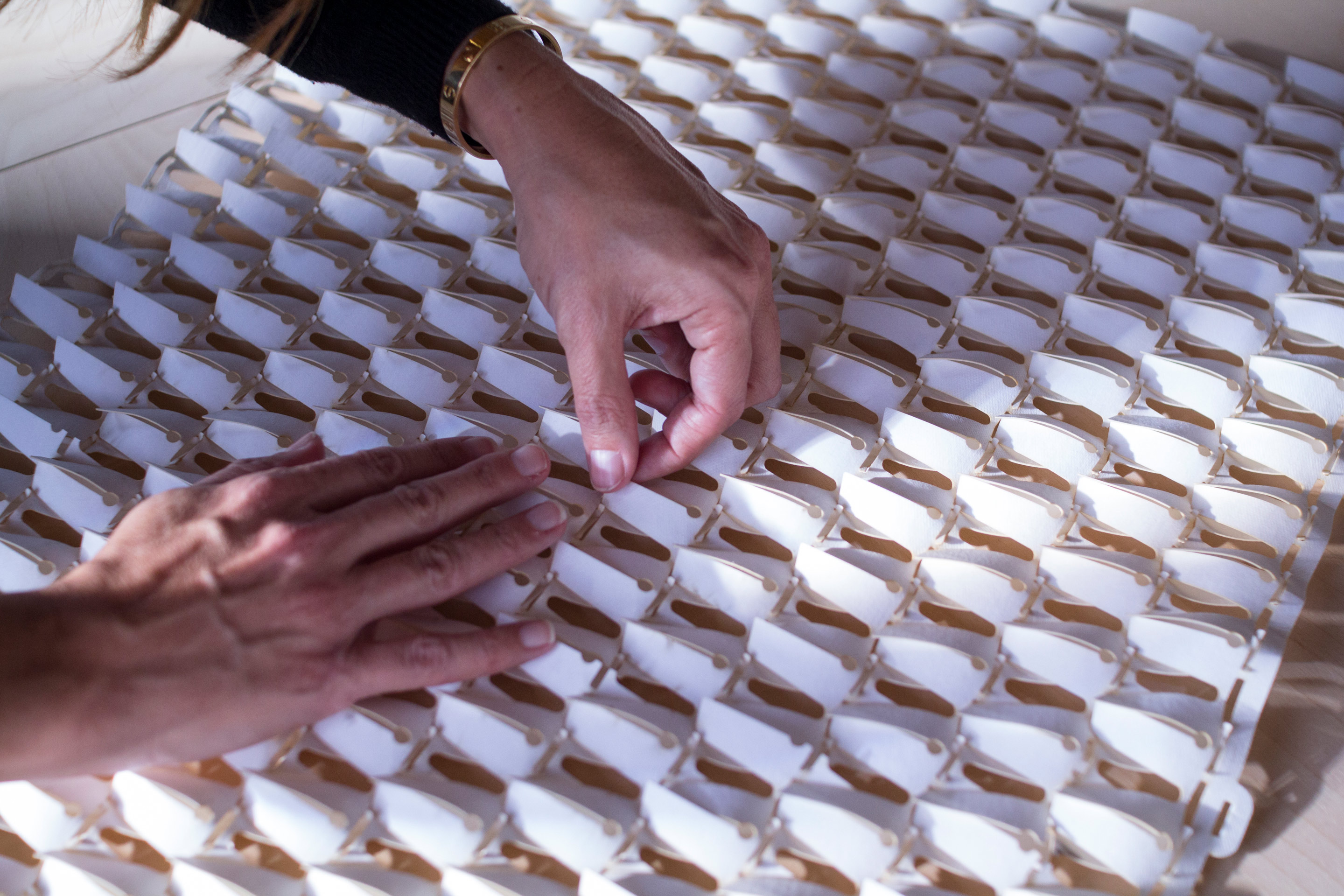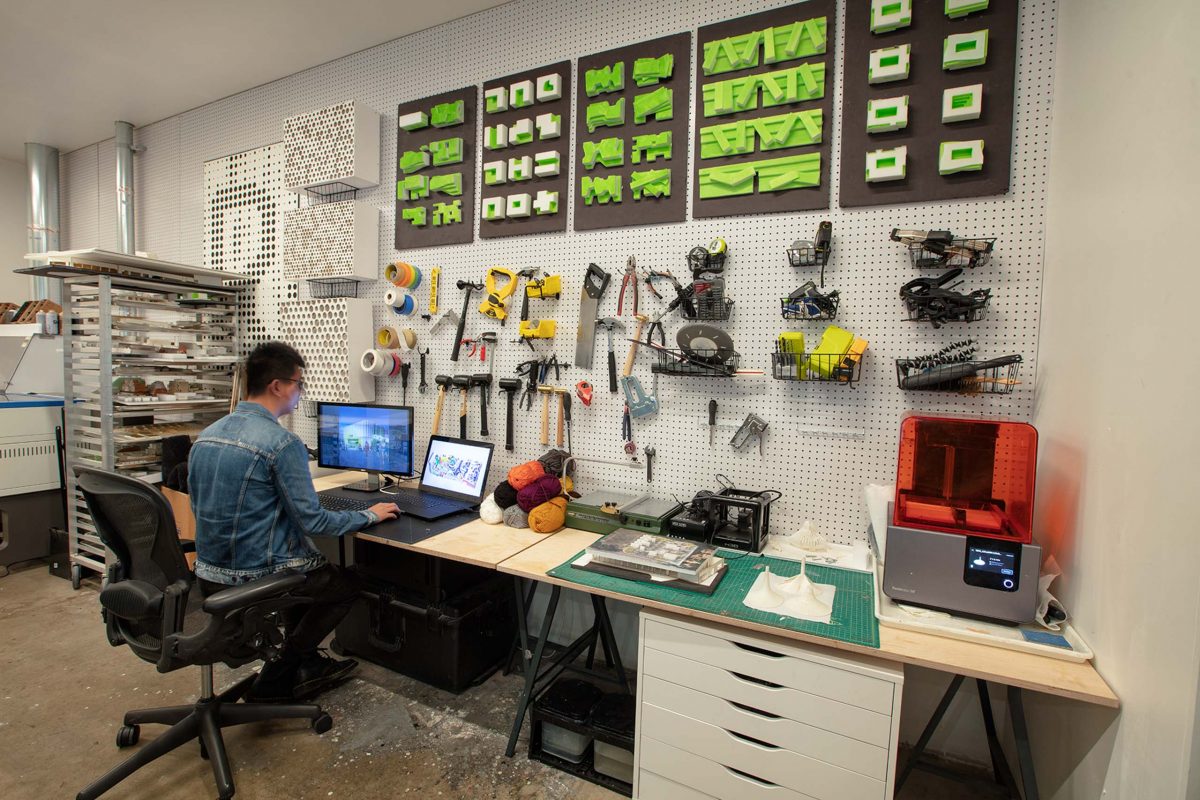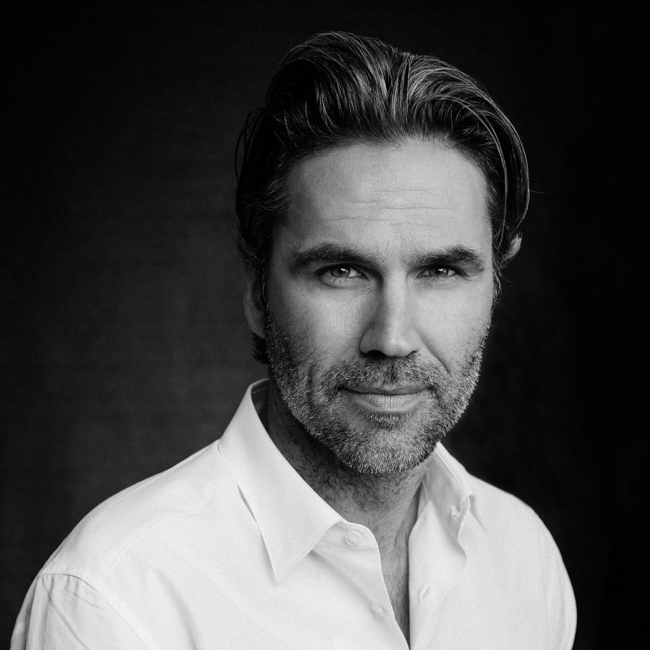 Christian Robert
AIA, NCARB, LEED AP
Co-Founder | Principal
Christian Robert​ has been pushing the boundaries of design for more than 20 years. With an aesthetic and environmental awareness informed by his European upbringing and education, his work balances modernism and a playful spirit that's grounded in West Coast culture with strong desire to transform existing expected typologies.
Born in Germany, he graduated from the University of Stuttgart, Germany and received a German DAAD scholarship to attend the Graduate Architecture Program at Arizona State University, Tempe. Prior to founding R&A, he worked on a range of notable award winning projects, including the $650M fifty-five story Ritz-Carlton and J.W. Marriott Hotel & Residences at L.A.-Live tower and an academic office building for UCSD San Diego.
Since co-founding the firm in 2013, Christian has led a series of boutique and large hospitality and multifamily residential projects including the 37 luxury condominium "The Harland", the 150-key Woodlark Hotel and the iconic 200 key 9034 Sunset Hotel tower, slated to open in 2023, as well as the design of all worldwide innovation centers for Boston Consulting Group – Digital Ventures.
Christian is a licensed Architect in six states and the European Union.
Benjamin Anderson
Co-Founder | Principal
Benjamin Anderson has over 16 years of experience in the design of award-winning and transformative projects at many scales. A native of the Southwest, he understands the importance of place and strives to imbue projects with a sense of and respect for the communities they become a part of-whether in dense urban environments or on the remote coastlines.
Since co-founding the firm in 2013, Benjamin has worked to develop a design culture rooted in the combination of youthful curiosity, fearless exploration, and thoughtful engagement of ideas. Recognizing that innovative projects require exceptional teams, he has rapidly scaled the practice and resources within OFFICEUNTITLED to operate in urban environments at transformative scales.
Anderson's projects reflect a diverse range of experience for mixed-use, adaptive-reuse, creative workplace, and master planning clients. Prior to co-founding OFFICEUNTITLED, he served as Design Director for the mixed-use, master planning, and adaptive re-use studios at Gensler Los Angeles where he led the design of numerous award-winning international and national mixed-use projects. He has worked with industry disruptors and emergent creative collaborators to help define what the future of work, play, and community will come to be, and has spent over ten years founding and developing platforms dedicated to the research and implementation of new computational opportunities.
Anderson's work has been recognized by the American Institute of Architects (AIA), Chicago Athenaeum, Architizer+ Awards, and published in numerous online and print journals including Dezeen, Wallpaper, Interior Design, and Fast Company. He received his architectural education from Cornell University.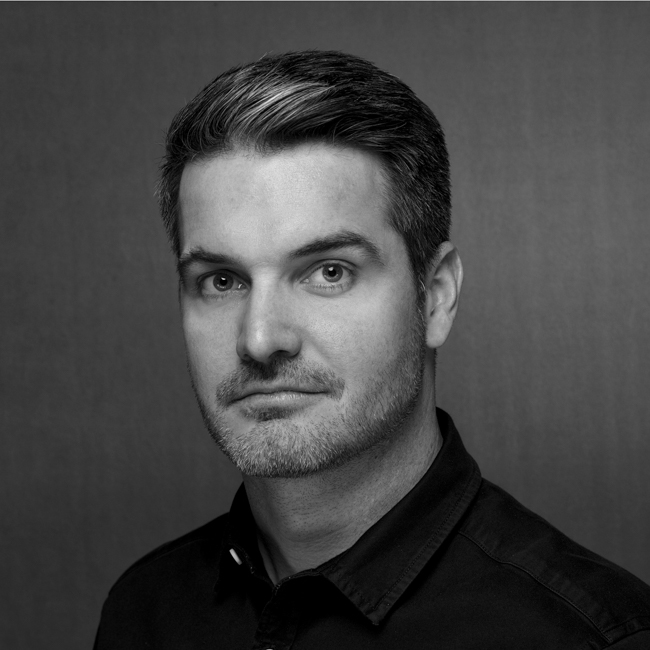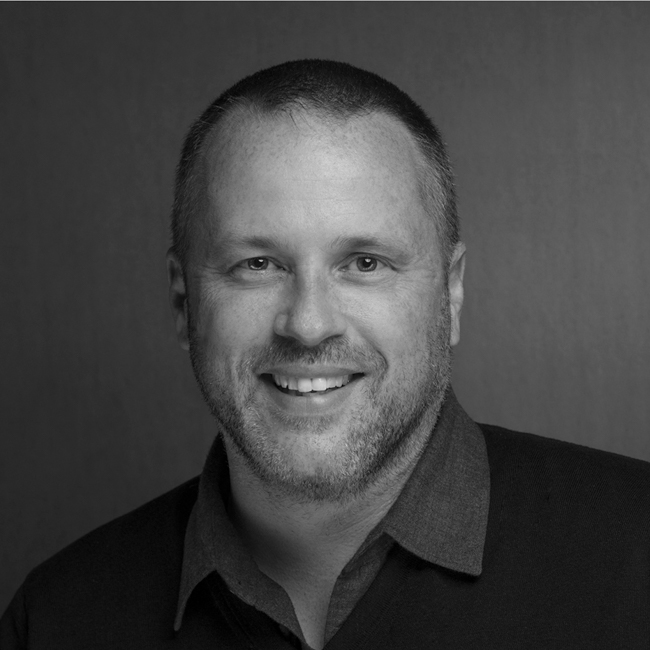 Shawn Gehle
Co-Founder | Principal
Shawn Gehle is a recognized design and thought leader whose diverse experience includes work for technology, creative workplace, education, and mixed-use clients. Gehle is responsible for the conception and design of AVA LA Arts District, Cayton Children's Museum by Sharewell and multiple large scale creative and mixed use masterplans.
He is an alum of the TED speaker series and co-authored a three-year research project with UCLA CityLAB on the Future of Work. He serves as an adviser to Black Spectacles, an online learning platform created entirely for architects, and served on the Board of Directors of A+D Architecture and Design Museum in Los Angeles through early 2019.
Prior to OFFICEUNTITLED, he served as the founding Principal of BNIM Architects' Los Angeles design studio which he merged with Robert and Anderson. Preceding BNIM, Gehle worked at Gensler Los Angeles for almost a decade, where he was a Design Principal and worked closely with OFFICEUNTITLED Principals Robert, Anderson and Green.
Gehle's work has been recognized by the American Institute of Architects (AIA), American Institute of Graphic Arts (AIGA), and featured in numerous publications and design journals. He earned a Bachelor of Architecture degree from Kansas State University, Manhattan, in 1999.
Lindsay Green
Principal | Studio Director
Lindsay Green is a Principal and Studio Director bringing nearly 20 years of experience as a project director and operations leader. Green has been involved in all phases of projects at various scales, ranging from corporate campuses to office interiors and branding assignments through her experience with clients such as Google, ChiatDay, AMGEN, Saban Brands and Edwards Lifesciences. Through her work on large-scale projects with multi-faceted teams, Green found her calling in management roles. As Project Director for the AVA LA Arts District Green oversaw the entitlement submission of the large-scale mixed-use development and is currently leading the teams on the Cayton Children's Museum, multiple offices across the globe for Boston Consulting Group's Digital Ventures and the Edwards Lifesciences Museum Project. Green graduated with a Bachelor of Architecture degree from the Southern California Institute of Architecture (SCI-Arc) in 2000.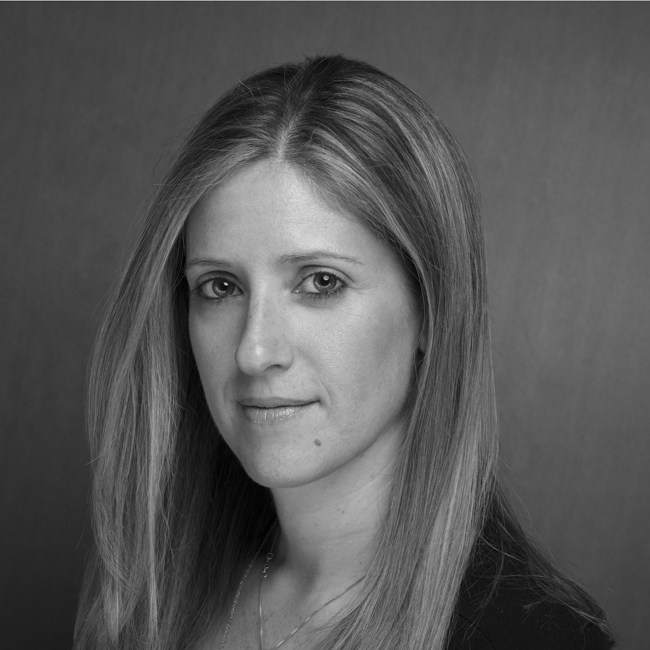 Melodie Williams
Controller