WE FOSTER
THE UNEXPECTED
OFFICEUNTITLED is a young, energetic architecture and design firm focused on creative solutions across multiple scales and typologies, including commercial, hospitality, residential, and mixed-use. Established in 2017 as (OU) OFFICEUNTITLED, the practice leverages the award-winning design and project leadership of its four principals and a broad portfolio of experience in transformative architecture and interiors projects. OFFICEUNTITLED sees the value in every project as an opportunity for transformation and impact. The firm is currently designing more than 5.5 million square feet of property, including The Cayton Children's Museum in Santa Monica, offices for BCG-Digital Ventures in London, The AVA Arts District in Los Angeles, and a masterplan for Summit Powder Mountain in Utah.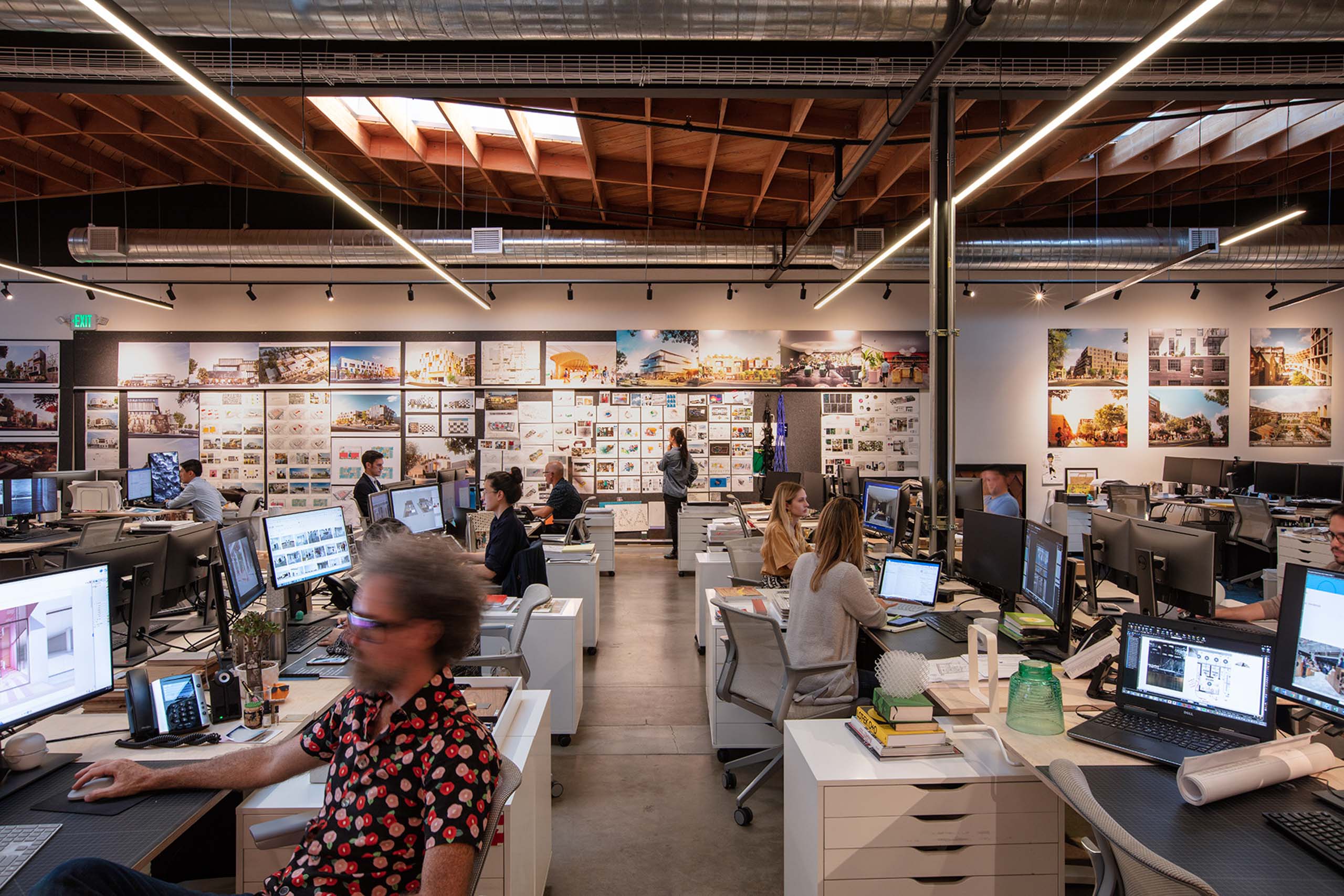 OUR DEEP UNDERSTANDING OF CREATIVE TEAMWORK
Our team brings nearly two decades of experience working with clients focused on creativity and innovation across multiple industries. What have we learned? Innovation is not simply achieved through open office floor plans, highest density of units, or the most keys per floor. Instead it takes an environment that fosters community and is tailored to the ethos of a place to achieve results and maximize collaboration.
Our ability to understand an organization's ethos and unlock potential is why in 2014, Boston Consulting Group (BCG) Digital Ventures chose us from a pool of larger, more established firms to design a prototype office and innovation incubator for them. Following the success of that initial project we now serve as BCG-Digital Ventures' sole source for design thinking, delivering over 118,000 SF of office space for them around the world.
WE LIKE TO GET OUR HANDS DIRTY
Our design approach is hands on and based on an intense research-driven process that fosters dialogue aimed at fully understanding the range of possibilities.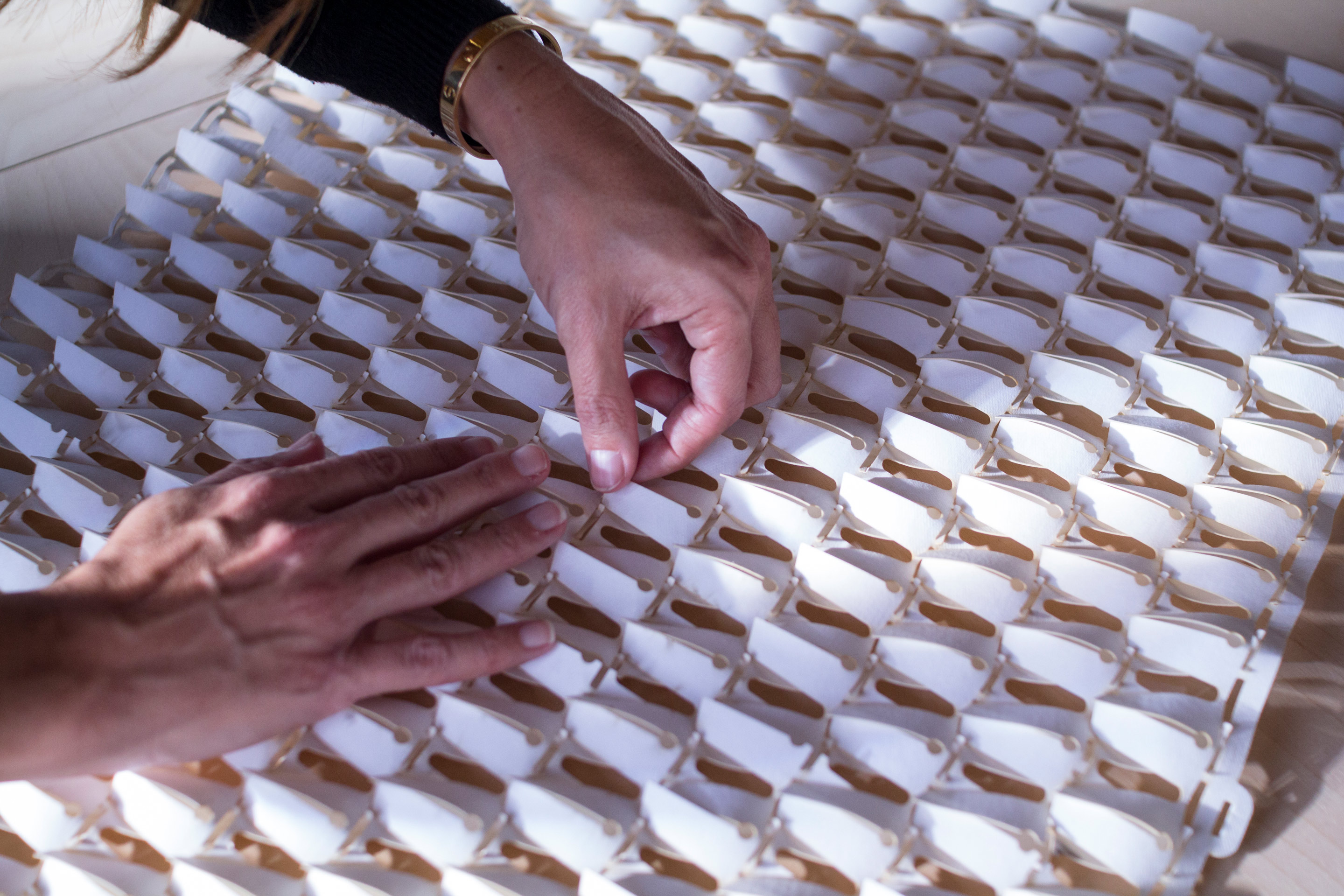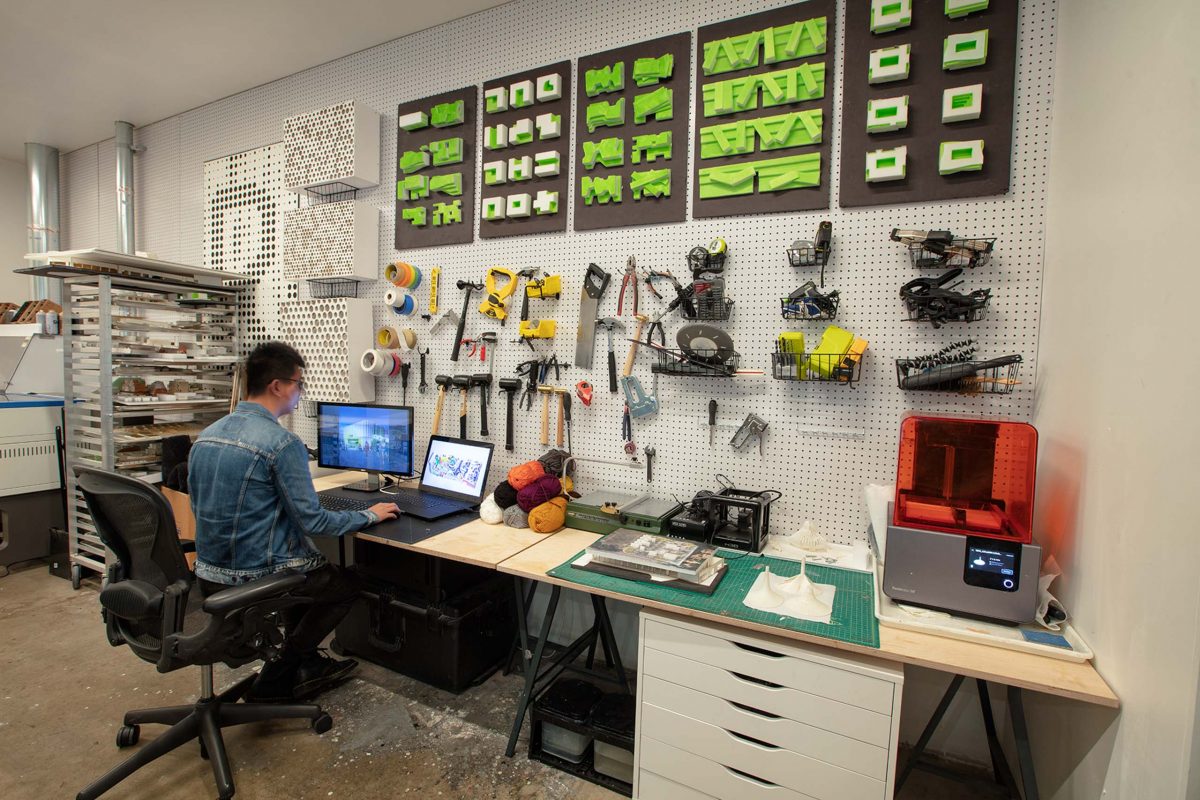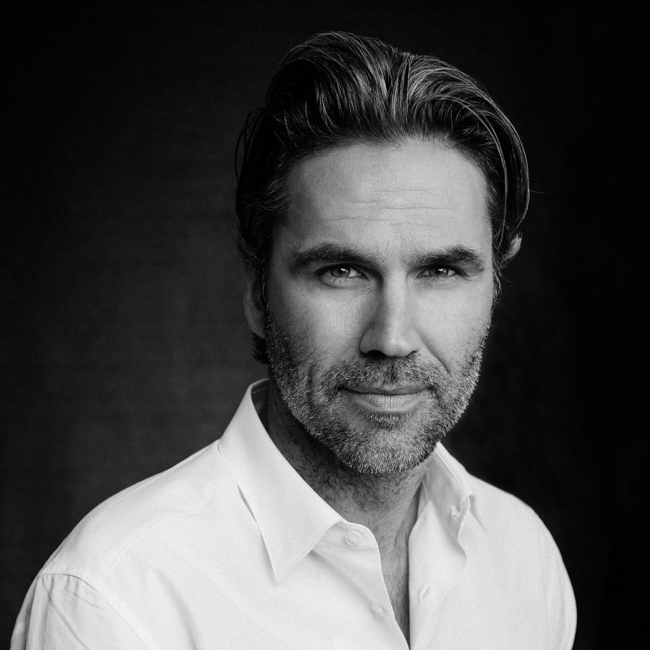 Christian Robert
AIA, NCARB, LEED AP
Co-Founder | Principal
Christian Robert​ has been pushing the boundaries of design for more than 20 years. With an aesthetic and environmental awareness informed by his European upbringing and education, his work balances modernism and a playful spirit that's grounded in West Coast culture with strong desire to transform existing expected typologies.
Born in Germany, he graduated from the University of Stuttgart, Germany and received a German DAAD scholarship to attend the Graduate Architecture Program at Arizona State University, Tempe. Prior to founding R&A, he worked on a range of notable award winning projects, including the $650M fifty-five story Ritz-Carlton and J.W. Marriott Hotel & Residences at L.A.-Live tower and an academic office building for UCSD San Diego.
Since co-founding the firm in 2013, Christian has led a series of boutique and large hospitality and multifamily residential projects including the 37 luxury condominium "The Harland", the 150-key Woodlark Hotel and the iconic 200 key 9034 Sunset Hotel tower, slated to open in 2023, as well as the design of all worldwide innovation centers for Boston Consulting Group – Digital Ventures.
Christian is a licensed Architect in six states and the European Union.
Benjamin Anderson
Co-Founder | Principal
Benjamin Anderson has over 16 years of experience in the design of award-winning and transformative projects at many scales. A native of the Southwest, he understands the importance of place and strives to imbue projects with a sense of and respect for the communities they become a part of-whether in dense urban environments or on the remote coastlines.
Since co-founding the firm in 2013, Benjamin has worked to develop a design culture rooted in the combination of youthful curiosity, fearless exploration, and thoughtful engagement of ideas. Recognizing that innovative projects require exceptional teams, he has rapidly scaled the practice and resources within OFFICEUNTITLED to operate in urban environments at transformative scales.
Anderson's projects reflect a diverse range of experience for mixed-use, adaptive-reuse, creative workplace, and master planning clients. Prior to co-founding OFFICEUNTITLED, he served as Design Director for the mixed-use, master planning, and adaptive re-use studios at Gensler Los Angeles where he led the design of numerous award-winning international and national mixed-use projects. He has worked with industry disruptors and emergent creative collaborators to help define what the future of work, play, and community will come to be, and has spent over ten years founding and developing platforms dedicated to the research and implementation of new computational opportunities.
Anderson's work has been recognized by the American Institute of Architects (AIA), Chicago Athenaeum, Architizer+ Awards, and published in numerous online and print journals including Dezeen, Wallpaper, Interior Design, and Fast Company. He received his architectural education from Cornell University.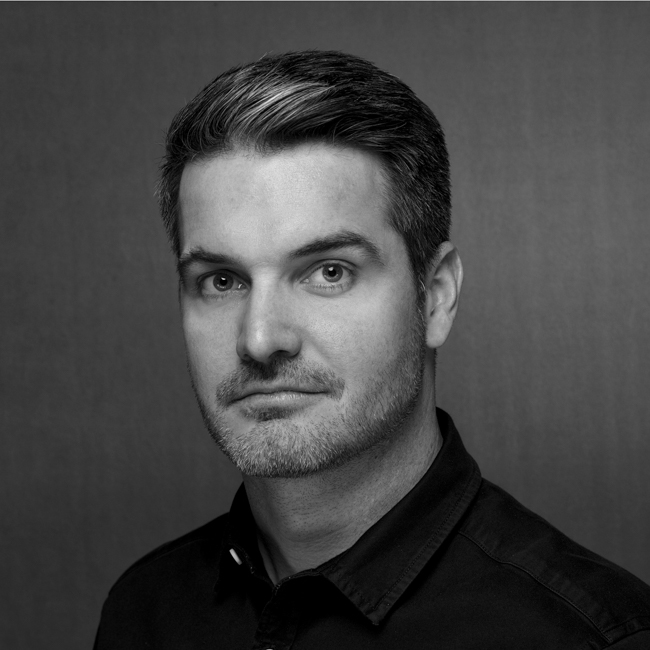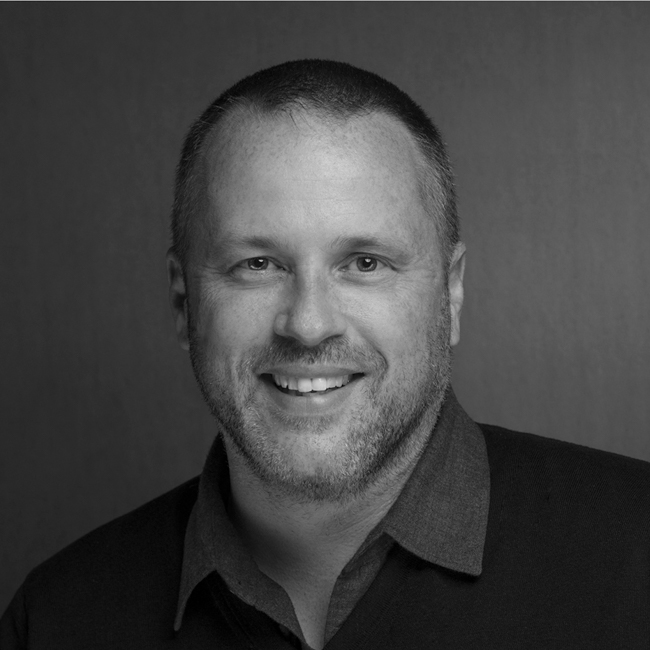 Shawn Gehle
Co-Founder | Principal
Shawn Gehle is a recognized design and thought leader whose diverse experience includes award-winning work for technology, creative workplace, education, and mixed-use clients. Gehle is responsible for the conception and design of AVA LA Arts District, Cayton Children's Museum by Sharewell, and multiple large-scale creative and mixed-use masterplans, including the 1,200-unit Tustin Legacy Village and the 6000 Hollywood Boulevard mixed-use highrise.
He is an alum of the TED speaker series and co-authored a three-year research project with UCLA CityLAB on the Future of Work. He is an adviser to Black Spectacles, an online learning platform created entirely for architects, and served on the Board of Directors of A+D Architecture and Design Museum in Los Angeles through early 2019.
Before OFFICEUNTITLED, he served as the founding Principal of BNIM Architects' Los Angeles design studio, which he later merged with Robert and Anderson to establish OFFICEUNTITLED. Preceding BNIM, Gehle worked at Gensler Los Angeles for almost a decade, where he was a Design Principal and worked closely with OFFICEUNTITLED Principals Robert, Anderson, and Green.
Gehle's work has been recognized by the American Institute of Architects (AIA), the American Institute of Graphic Arts (AIGA), and featured in numerous publications and design journals. He earned a Bachelor of Architecture degree from Kansas State University, Manhattan, in 1999.
Lindsay Green
Chief Operating Officer | Principal
Lindsay Green is OFFICEUNTITLED'S Chief Operating Officer overseeing staff and operations across three primary time zones. She brings nearly 20 years of experience as a project director and operations leader to the firm. Green has been involved in all phases of projects at various scales, from corporate campuses to office interiors and branding assignments, with clients such as Google, ChiatDay, AMGEN, Saban Brands, and Edwards Lifesciences. Through her work on large-scale projects with multi-faceted teams, Green found her calling in management roles. As the Project Director for AVA LA Arts District, Tustin Legacy, and the 6000 Hollywood Boulevard mixed-use highrise Green has overseen many of the firm's most ambitious entitlement submissions. Green graduated with a Bachelor of Architecture degree from the Southern California Institute of Architecture (SCI-Arc) in 2000.
Since joining the firm in 2017, Dave has led numerous high-profile projects and played a significant design and leadership role with the studio. As a Principal at OFFICEUNTITLED (OU), he builds on a track record of award-winning project experiences and client endorsements at various scales. His experience includes urban masterplanning, ground-up creative and media campus development, adaptive reuse, and significant cultural and mixed-use residential projects for nationally and internationally recognized clients.
Dave brings a natural enthusiasm for all facets of the design process, including design strategy, and the ability to communicate ideas quickly and succinctly, graphically, and verbally. His extensive experience in architecture and urban design enables him to lead complex teams and promote design collaboration across multiple disciplines.
Dave was the recipient of the Henry Adams AIA Medal for Excellence in Architecture in 2011. His work has been recognized by the American Institute of Architects (AIA), the GSA's Design Excellence Program, the American Planning Association (APA), and featured in numerous publications. He is currently a member of the Board of Directors for the HUB, a nonprofit committed to redefining and revitalizing Bakersfield, California's urban core.
Before OFFICEUNTITLED, Dave worked with several award-winning architecture firms, including Hodgetts+Fung Design and Architecture, Gensler LA, Tom Wiscombe Design, and Ball+Nogues Studio. He earned a Bachelor of Environmental Design (B. EnvD) from the University of Colorado and a Master of Architecture with honors from the Southern California Institute of Architecture (SCI-Arc).
Michael Contento
AIA
Principal
Michael Contento brings a diverse portfolio of award-winning project experience to the studio, including multi-family housing, mixed-use, hospitality, creative office, and commercial projects. In addition to leading design efforts on multiple projects, Michael also acts as a liaison between clients, consultants, and municipal agencies, with a critical eye for design quality and execution of the project goals and core design ideas. Before his experience at OFFICEUNTITLED, he was selected as a winner of the 2012 Venice Biennale Golden Lion.
As Principal, Michael works closely with project teams to explore and develop innovative design concepts while managing the internal design process from concept through construction documentation. He plays an integral role in building the studio's design culture through office-wide initiatives with the purpose of expanding the firm's design ethos.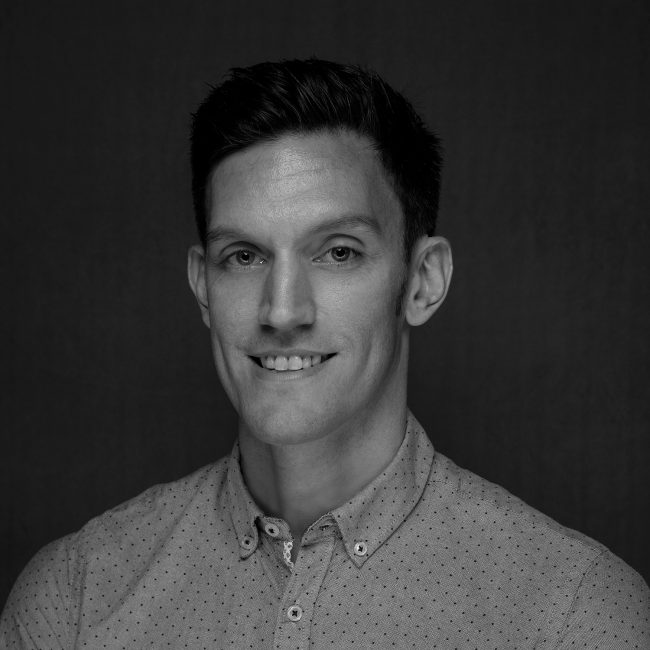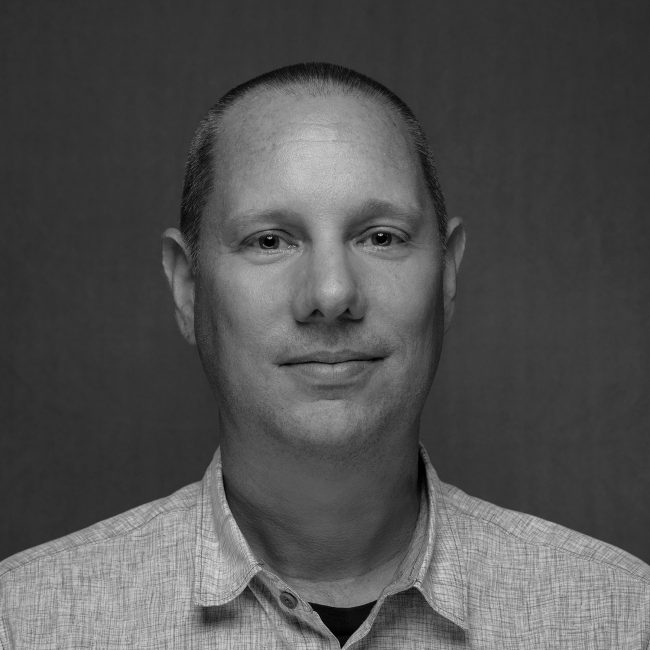 Scott has over 20 years of experience as a designer and project architect. His portfolio of built work includes award-winning projects of diverse building types, including single-family residences, mixed-use multi-family projects, and bespoke restaurants.
As a Director for OFFICEUNTITLED, Scott is a critical voice in the team's design and delivery process. He is driven by a passion and dedication to bringing projects to life. His sensibility as a designer, coupled with his understanding of building methods and the value of collaboration across disciplines and professions, forms the core of his practice. Scott is engaged with many projects in various phases in the office at any given time, providing insight and guidance while advocating for considerations of constructability, budget, and client goals.
During his career, Scott has worked with numerous award-winning architecture firms such as Marmol Radziner, Koning Eizenberg, and Assembledge+, all highly regarded firms respected for buildings of exceptional design quality and execution. Scott's ongoing interests throughout his professional work are a concern for material, place, and above all, human experience in the built environment. Scott is a licensed architect and earned a Master of Architecture from the University of Pennsylvania and a Bachelor of Design from the University of Florida.
Melodie Williams
Controller | Director
As hands-on Controller, Melodie Williams believes there's history behind the numbers. Managing day-to-day operations and accounting, she brings over 15 years of experience working for companies in the AEC industries. Ensuring GAAP compliance, she draws from her background in non-profit work to manage forecasting, budgeting and regulatory procedures across the office. Handling internal control management, she upholds industry standards while working with all external vendors, clients and stakeholders.
Melodie creates and implements responsive policies for the practice as she provides leadership in business operations. As part of a Los Angeles CFO Roundtable Group, she also works with local controllers in design firms to create best practices within the AEC industry. Balancing pursuits and work across multiple markets, Melodie helps shape the type of projects the practice takes on while ensuring the best work happens on time and on budget. Melodie holds a Bachelor's degree in Administration and History from California State University, Los Angeles.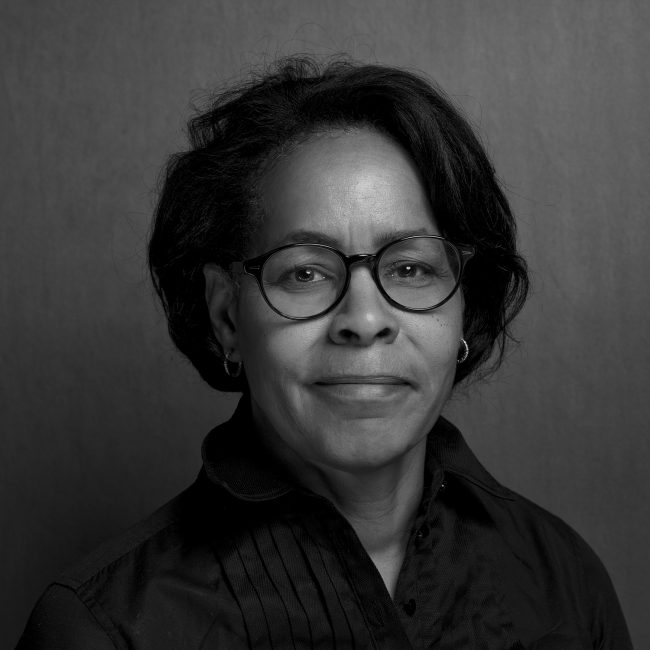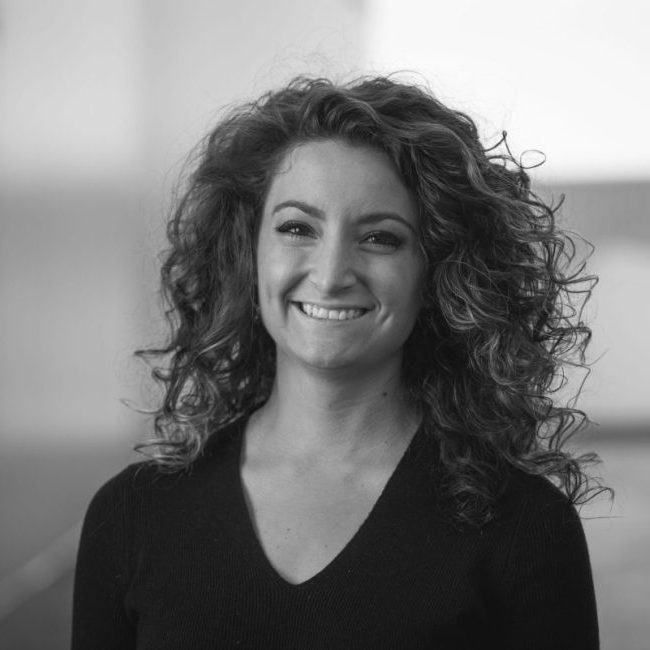 Christianne Jordan
Director
Daniella DeGeorge
Director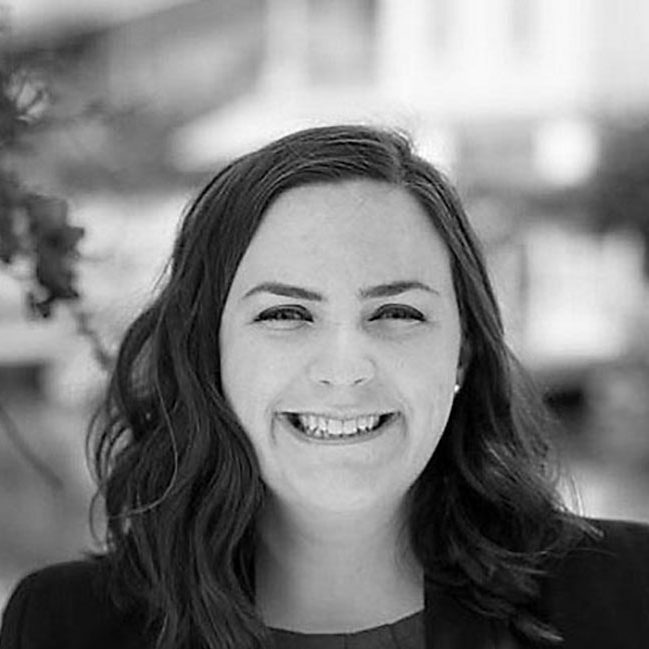 Pearl Ting Ting Ho
Director