BCG: Digital Ventures – Hudson Yards
Location: New York, New York Size: 9,000 SF Status: Built Program: Immersion Room with Pre-Function, Venture Rooms, Workplace, Open Work Area Client: BCG Digital Ventures
chevron_left
Workplace as Accelerator
Founded to shape the next horizon of innovation, BCG's Digital Ventures invents, launches and scales game-changing businesses. Modeling the future of workspace, the BCG New York headquarters was designed as an immersive incubator in Hudson Yards. The office integrates business strategy consulting with digital engineering and product design studios. Driving innovation by using space itself as an accelerator, the new workplace rethinks how to bring agile workflows together to shape the future.
Designed for Reconfiguration
Exemplifying a paradigm shift in contemporary workplace design, the BCG New York headquarters is the newest addition of global offices being designed by OFFICEUNTITLED. Built to embody BCG's unparalleled success rate and track record, the project creates a new workplace philosophy for the future. Ensuring teams continue to launch and scale the products and businesses of tomorrow, the headquarters becomes a flexible and visionary home for continuous innovation.
Full Immersion
As a place to build businesses from the ground up, the headquarters combines an immersion room with pre-function, venture rooms, offices and an open work area. Organized with clusters of hexagonal meeting rooms and workstation villages, the design connects to an interwoven path of circulation. Furniture, fixtures and pathways follow the hexagonal theme, while materials and linear elements echo hexagonal angles and edges. Individual workstations are set next to natural light, while team rooms and meeting areas are created to bring people together.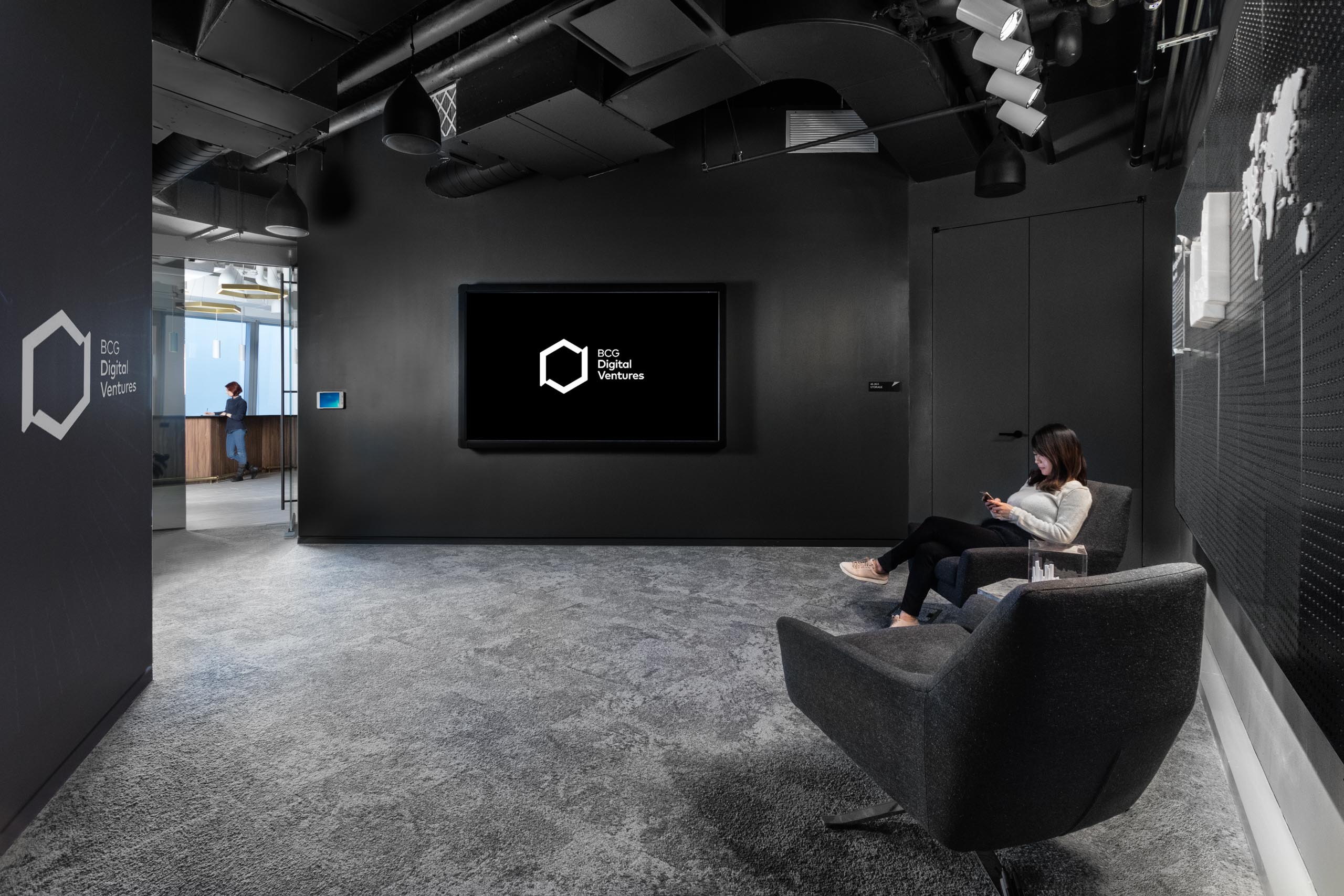 BCG-DV Starts with the Venture Room
As a corporate innovation, investment, and incubation firm, BCG Digital Ventures needed an adaptable workspace to expand their operational capacity. Building off OFFICEUNTITLED flexible formula, the New York Headquarters was made to support the next generation of startups. Integrating three disciplines together, the headquarters continue the hexagonal motif. Mixing design, engineering and consulting groups, the office accommodates temporary project teams developing new products and services.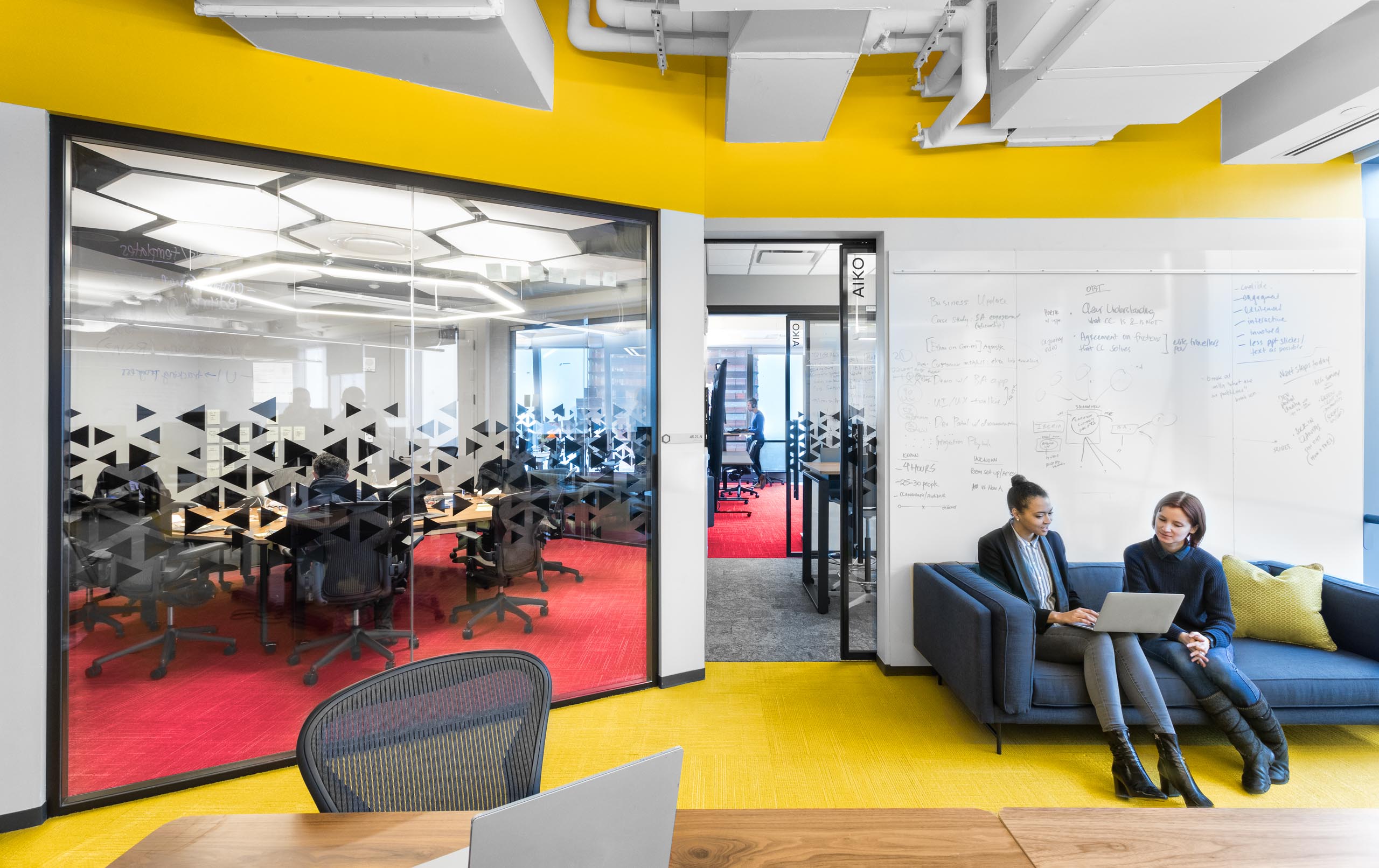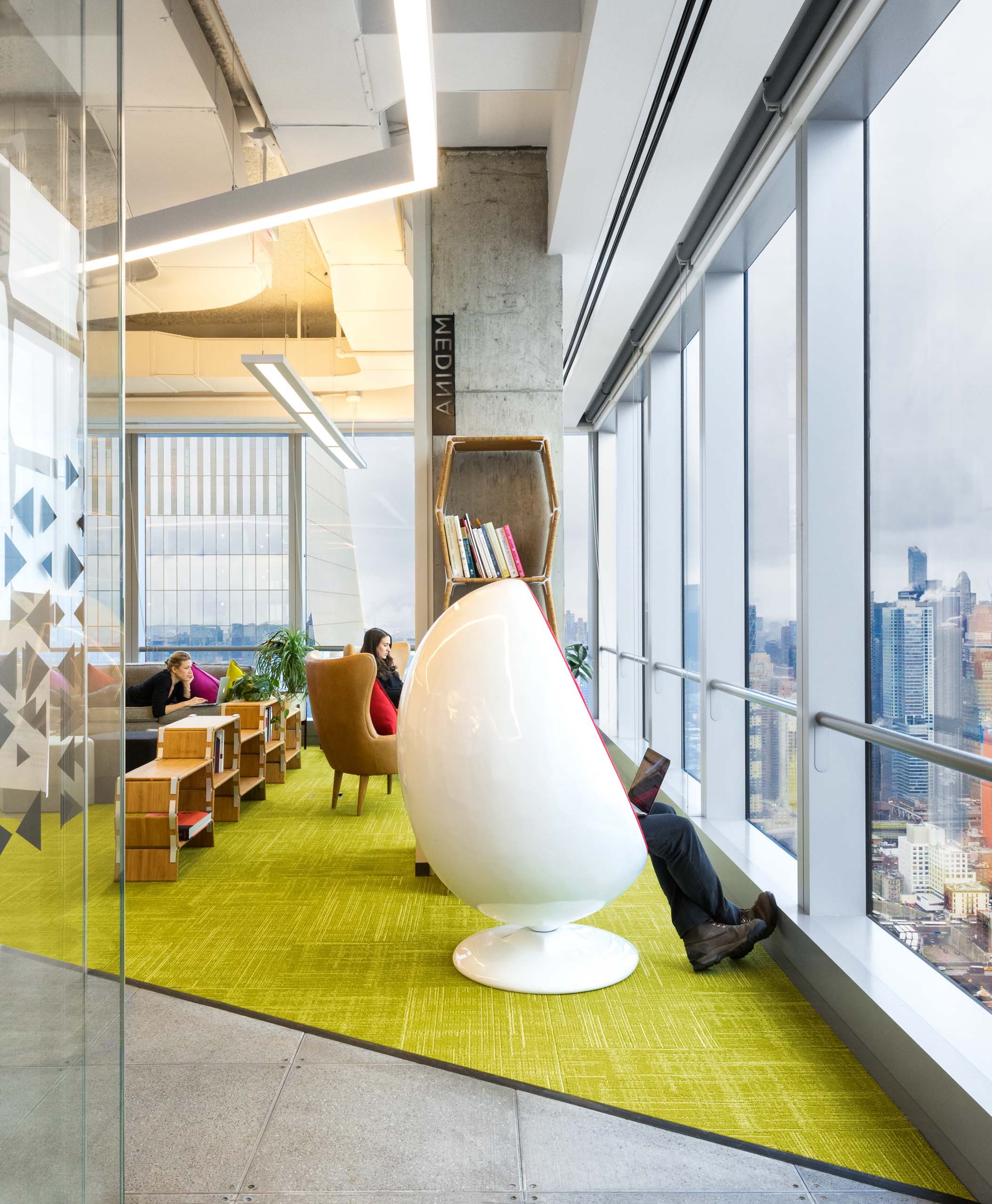 Next On The Horizon
With a belief in looking beyond, the new office echoes BCG's mission to imagine what is next on the horizon. Balancing sightlines and glazing with color and material, the design encourages employees and clients to look around the next corner. Focusing on nimble ideation, the design reflects the idea of Digital Ventures as a foundry. Reinforcing the brand throughout the design, the office itself becomes a marketing tool. Combining a central town hall space and client immersion area, the plan includes space for focused work and collaboration. Understanding the dynamic nature of evolving team workflows, the design encourages exchange in circular, non-hierarchical forms.