The Harland Wins AIA LA Honor Award
Featured on: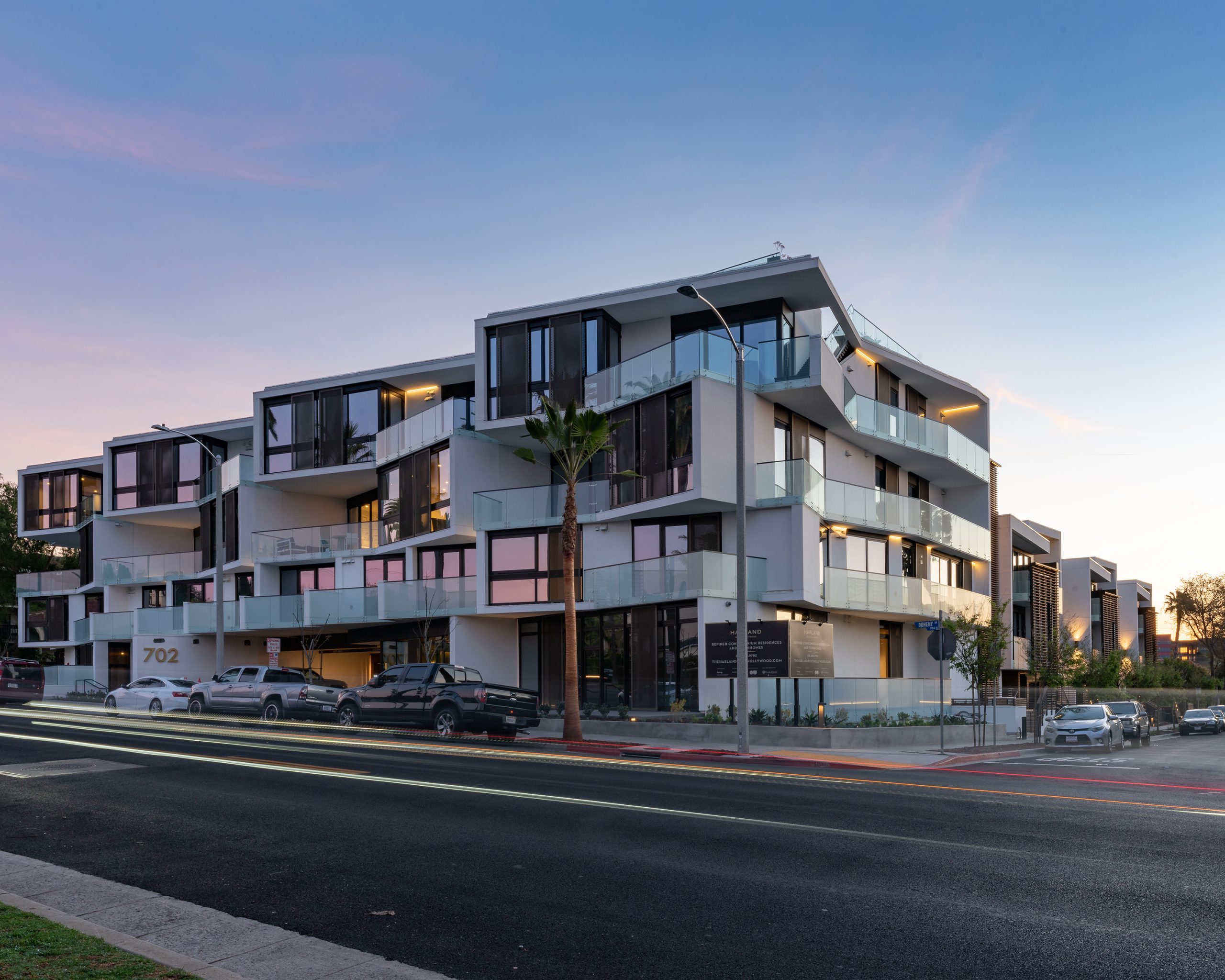 On Friday June 30, the American Institute of Architects Los Angeles (AIA LA), recognized the twenty best residential projects of 2023 in its eighth annual Residential Architecture Awards ceremony.
Winning the Honor Award in the Multi-Unit Residential Medium category for The Harland, West Hollywood, OFFICEUNTITLED (OU) was given the highest-level award in their category. Designed as an icon for the city, The Harland was envisioned to capture the quintessential lifestyle experiences of Los Angeles. The project was exemplified for a remarkable blend of luxury and modern functionality, while celebrating its local neighborhood character. Notably, judges remarked on the adjustment of building scale, with the complex site offering different frontages and features that reflect and respond to the surrounding neighborhood.
OFFICEUNITITLED's unique vision and attention to detail are evident in every aspect of The Harland, from sculptural elements and exquisite detailing to the fluidity between indoor and outdoor living. This award marks a significant achievement and is a testament to the firm's commitment to creating innovative and functional spaces that push the envelope of what is possible in modern residential design.
The AIA LA Residential awards are highly coveted and anticipated, recognizing leading designers and firms for their groundbreaking work. Submissions for the awards included projects located in the greater Los Angeles area, and/or anywhere in the world designed by local architects. Typologies range from affordable and supportive housing to single-family and multi-family homes. This year, many of the winning projects incorporated criteria from other typologies, demonstrating common needs in current residential spaces, particularly multi-family housing, as well as a strong integration of nature, views and access to daylight and open space. Consistent with the principles of the AIA's Framework for Design Excellence, the winning projects demonstrate how thoughtful architecture can reduce energy use, reduce a building's carbon footprint, and eliminate dependence on fossil fuels, while optimizing performance, aesthetics, function, comfort, and enjoyment.
Thank you to the incredible team who made this dream a reality.
Client: FARING; DM Development
Architecture: OFFICEUNTITLED (OU)
Landscape Design: Lane Goodkind + Associates
Civil Engineering: David Evans and Associates
Structural Engineer: Gouvis Engineering
MEP: Gouvis Engineering
Lighting Design: Lighting Design Alliance
Interior Design: Marmol Radziner with OFFICEUNTITLED (OU)
Code and Waterproofing Consulting: SGH
Construction: MATT Construction
Client Rep: Bedrock Consulting; Project Management Advisors (PMA)
Exterior Wood decking & siding: Kebony
Doors & Windows: EPAL
Photography: Hunter Kerhart; Kristian Alveo
(photo shown here by Kristian Alveo)
See More of What's going on...
See More of What's going on...