Bay Point Landing – A Refreshing Update of the Traditional Campsite
Featured on: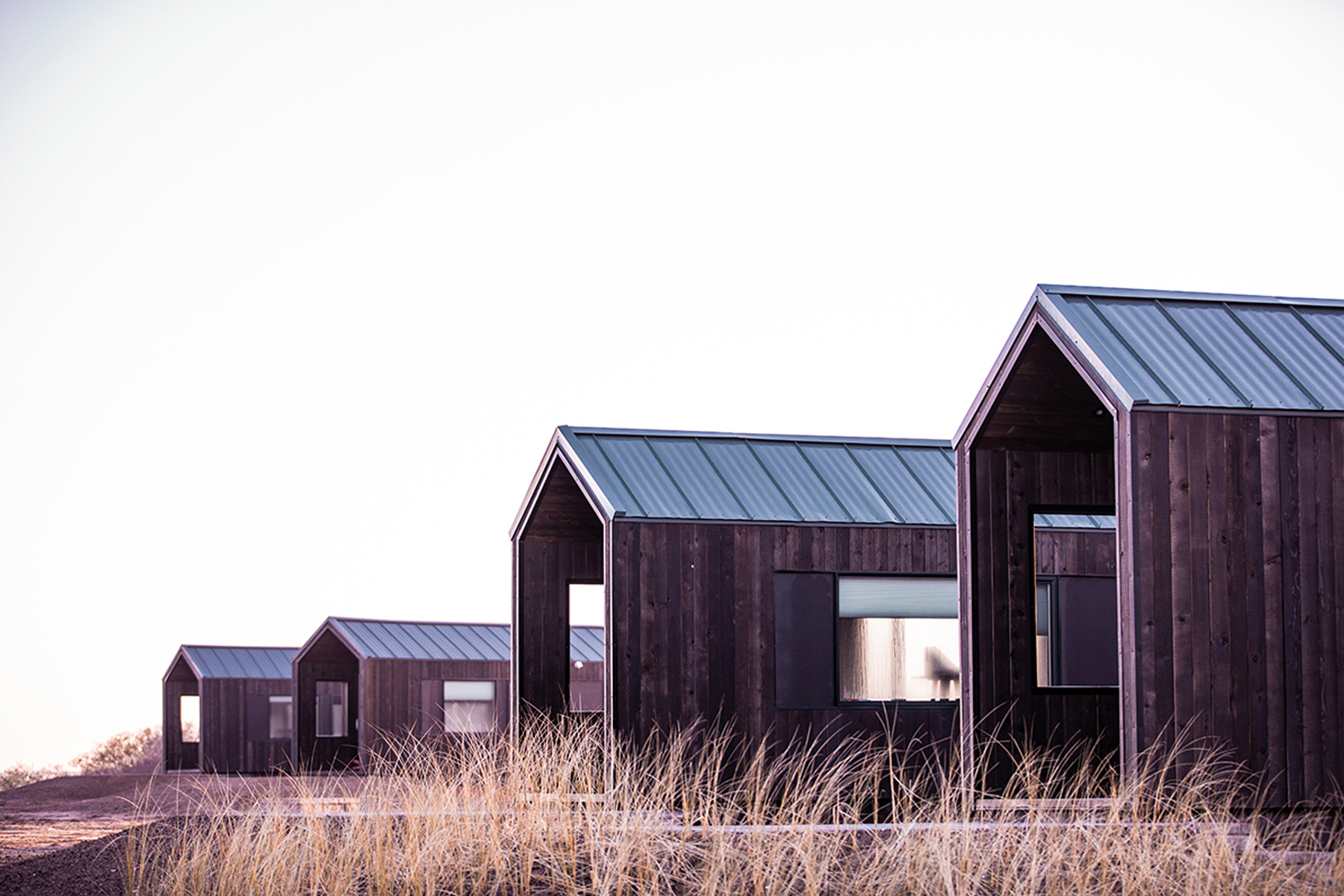 A far cry from the caravan parks of yore, Bay Point Landing is a refreshing update of the traditional campsite. To be fair, the location alone – a picturesque expanse of land in Oregon's Coos Bay – offers a head start.
Here, 11 cabins, 13 Airstreams, 147 RV sites and a clubhouse converge for a transformative project that recalls the natural riparian past of marsh islands. Accordingly, the campsite's layout is inspired by that of an archipelago and is bisected by a network of hiking trails – just one of many outdoors pursuits encouraged here. Indoor recreational activity is offered equal billing, facilitated by the cedar-and-glass clubhouse that sits at the heart of Bay Point and rises from the marshland atop a series of piers.
Inside, a saltwater pool, meeting rooms and entertainment spaces are housed under v-shaped sloping roofs that mirror the unique silhouettes of local seaside huts and draw the eye inwards to the crux of the structure.
It's all the vision of Culver City-based studio OFFICEUNTITLED, who have applied a similar clean aesthetic to the accommodations where simple and minimalist furnishings combine for an entirely believable 'home-from-home' set-up. And while natural woods, stone and tactile fabrics offer a comforting retreat from the great outdoors, wood-clad ceilings, and outdoor decks and terraces blur the boundaries between inside and outside for a perfectly measured taste of everything Bay Point Landing has to offer.
See More of What's going on...
See More of What's going on...