The Camps at Coos Bay Lagoon Slated for April 2018 Debut
Featured on: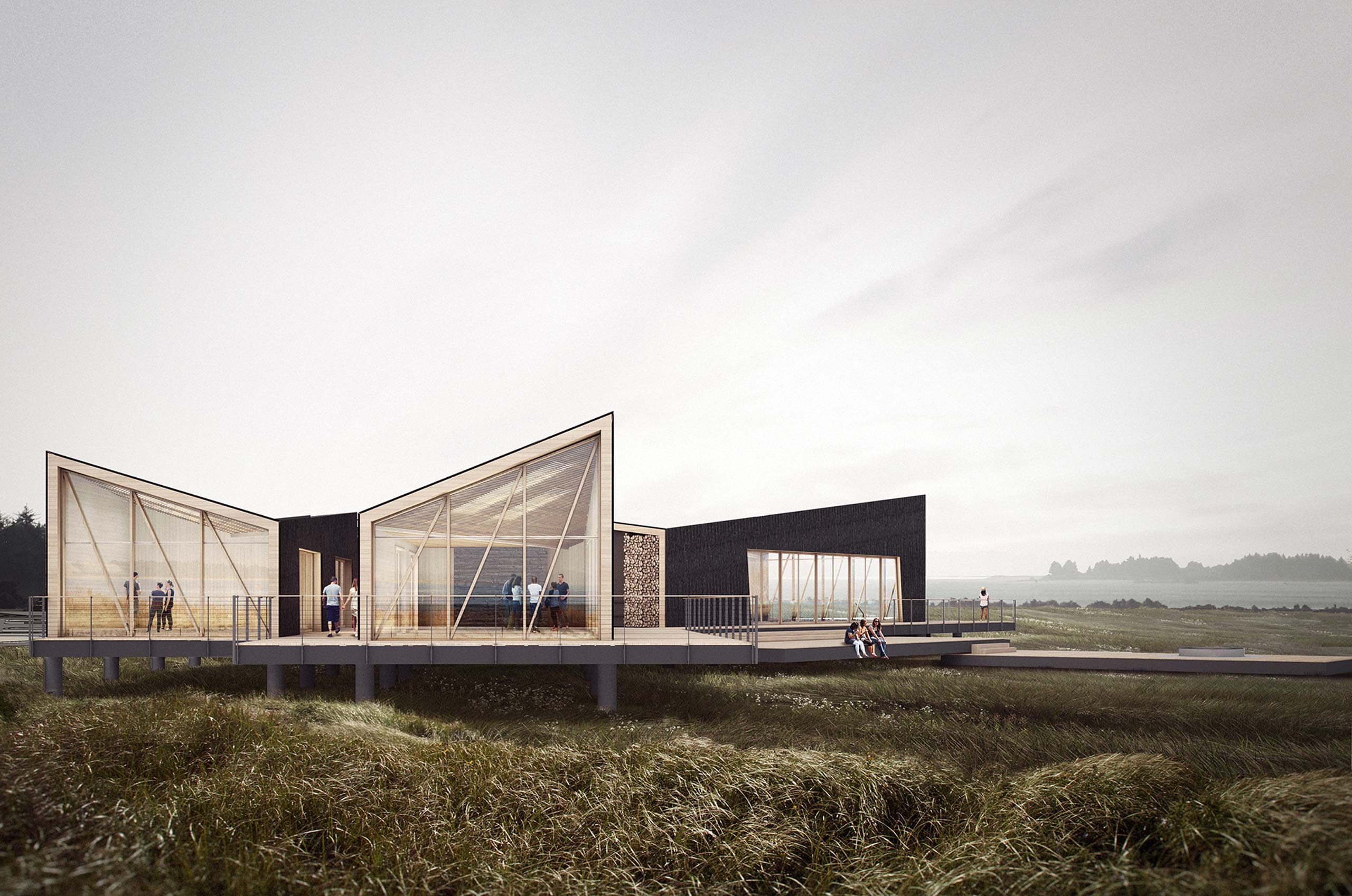 Construction has begun on the Camps at Coos Bay Lagoon along Oregon's Pacific coast. Conceived by Portland- and Los Angeles-based firm OFFICEUNTITLED (formerly R&A Architecture + Design) in collaboration with NBP Capital, the lodging concept is expected to debut in April 2018.
Along with cabins and an upscale 180-space RV camp, the property will overlook more than a mile of private beachfront in a secluded location separated from the town by a dense coastal forest. Linked via numerous walking trails to the beachfront, camping sites will be organized to reflect the natural riparian history of the marshlands. A V-shaped clubhouse crafted from wood and glass will anchor of the site, and host a variety of amenities all year, including an indoor pool, recreation rooms, meeting areas, and entertainment spaces. The building's rooftop will slope upward in two directions to meet the sky, while also directing the eye toward the core of the structure. A series of outdoor terraces and decks will maximize natural views.
See More of What's going on...
See More of What's going on...