Faring will incorporate French Market Place into WeHo development
Featured on: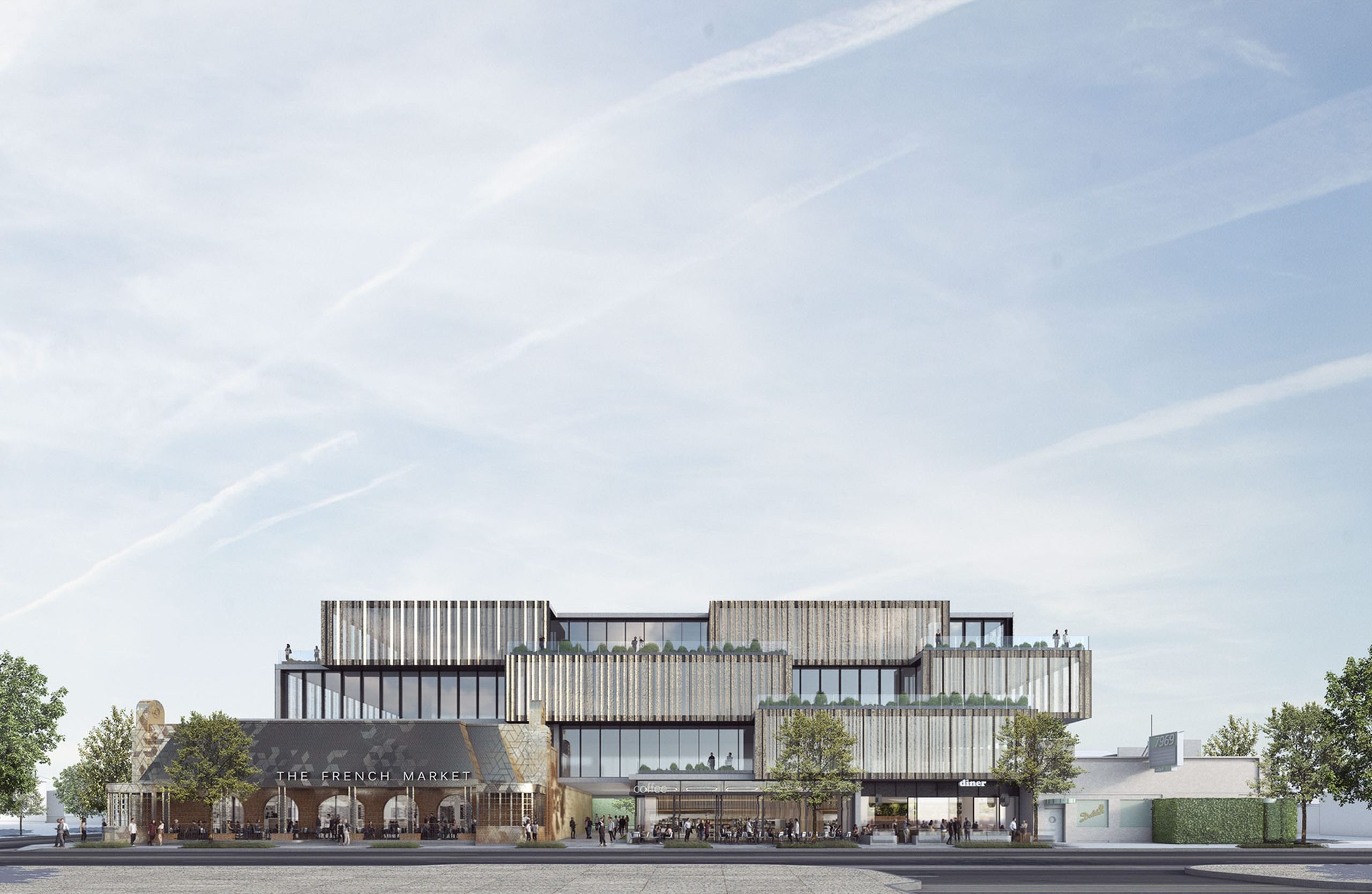 An iconic spot once dubbed "the gayest place on earth" is here to stay.
Developer Faring will now incorporate — not demolish — the shuttered French Market Place at 7985 Santa Monica Boulevard into its new project.
Faring is now planning a ground-floor restaurant with outdoor seating, a coffee shop and creative offices for the West Hollywood site, anchored by the original 1936 French Market grocery structure.
See More of What's going on...
See More of What's going on...