10-Story Hotel and Residential Development Planned in Carthay
Featured on: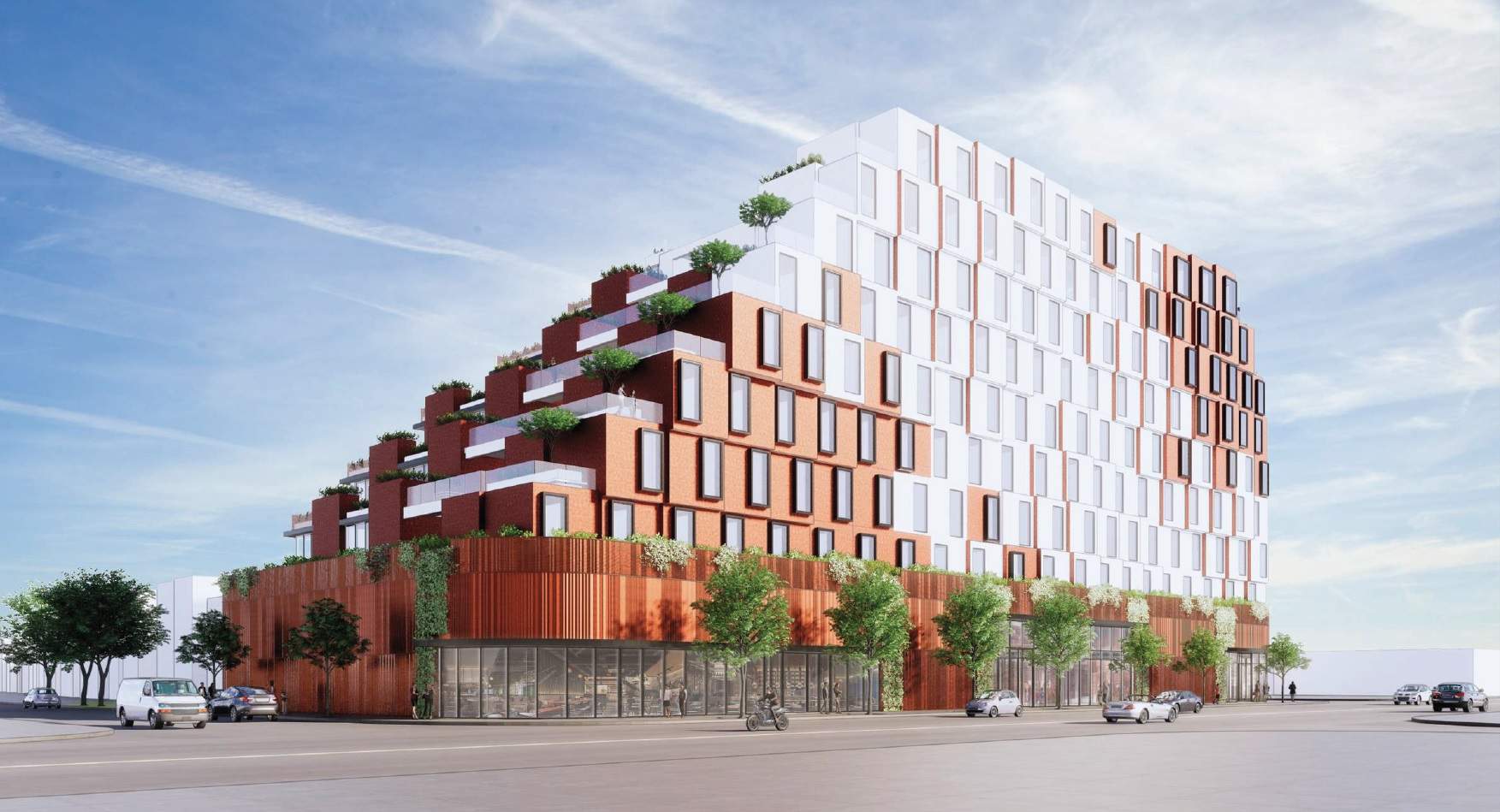 A mixed-use development featuring multifamily housing and a hotel could replace a senior daycare center in Carthay.
The proposed development, slated for a nearly 30,000-square-foot property at 6075-6091 W. Pico Boulevard, calls for the construction of a 10-story edifice featuring 45 one-, two- and three-bedroom dwellings – including five affordable units – in addition to a 110-room hotel and 6,324 square feet of ground-floor commercial space. The project would also include a three-level, 136-car parking structure, with one level located below ground and one located above grade.
Office Untitled is designing the mid-rise development, which would stand approximately 126 feet in height. To comply with the transitional height requirements – resulting from an adjacent single-family zone – the project is designed with cascading terrace levels that resemble a Ziggurat when viewed from certain angles. The setbacks are used to create private decks for the apartments – the majority of which would face north.
The project
See More of What's going on...
See More of What's going on...