OFFICEUNTITLED combines two buildings for Portland's stately Woodlark Hotel
Featured on: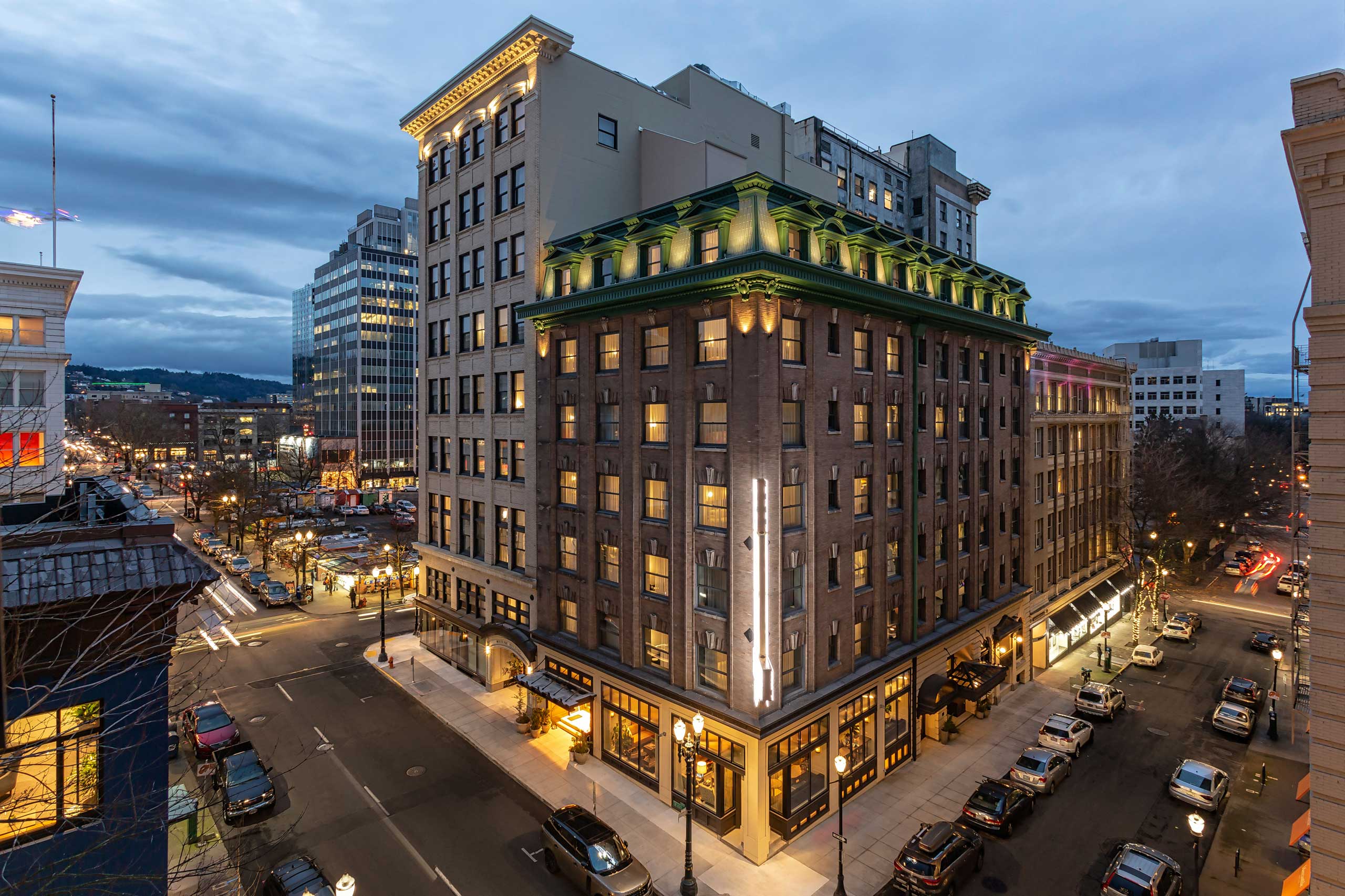 Earlier this year, OFFICEUNTITLED (formerly R&A Architecture + Design) completed the new Woodlark Hotel in Portland's storied Downtown neighborhood. This substantial project—the fusing of two monumental listed buildings—has become a symbol of Portland's rapid urban renewal but also the so-called New Northwest movement: defined as the masterful blending of refined and historically-informed architectural detailing and a weathered ruggedness specific to the area. The joining of two buildings of different heights, with different floorplate arrangements, presented a unique challenge to the design team, especially for a hospitality project.
In particular, The Woodlark's interior takes its cues from nature: an abundant source of inspiration in the region. Lush, mossy, velvet and natural wood tones complement oceanic blues and shiny metallic accents. Luxurious textiles, ornate brass, and lacquer finishes join salvaged woods and natural leathers to delineate a distinct material palette.
See More of What's going on...
See More of What's going on...