WeHo celebrates groundbreaking at 1250 Fairfax
Featured on: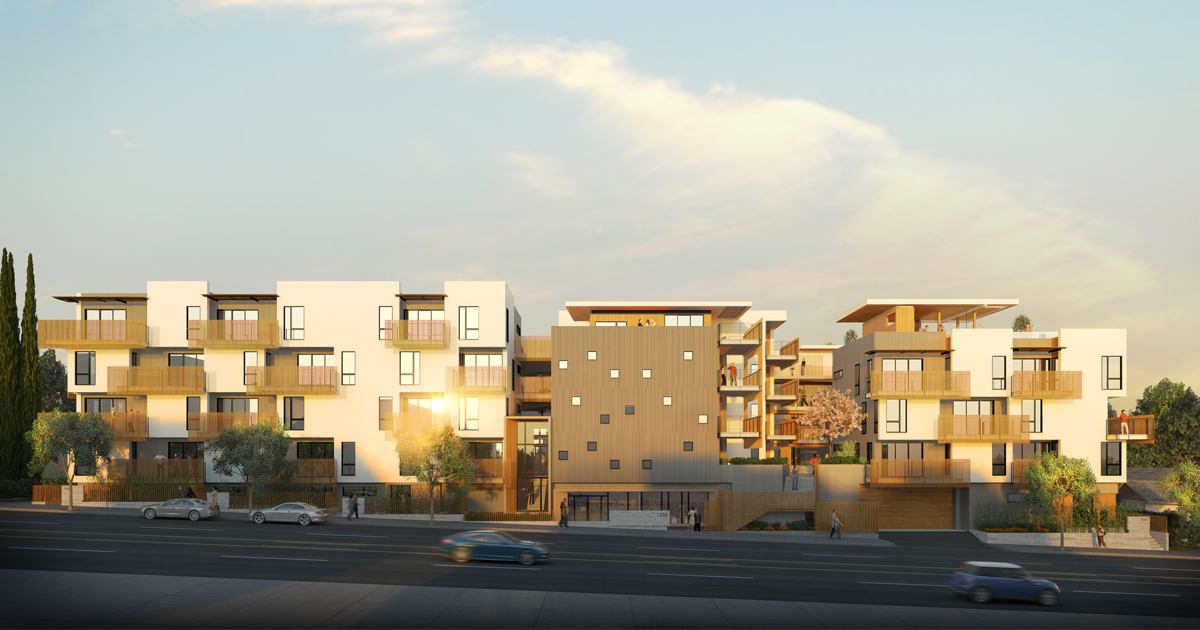 The team behind 1250 Fairfax joined with West Hollywood leaders last week for a groundbreaking that kicks off construction of a 53-unit apartment building on Fairfax Avenue, just south of Fountain Avenue. Approved unanimously by the West Hollywood Planning Commission, the residential project includes 12 affordable units for low and moderate-income residents.
The five-story development, slated for completion in 2020, will transform a long-dormant site with residences located within four buildings connected by a network of open bridges and walkways, and organized around a central cluster of semi-public courtyards. The contemporary take on the traditional courtyard style was designed by award-winning Culver City based OFFICEUNTITLED (formerly R&A Architecture + Design) and includes intimate nooks for dining and entertaining. It was inspired by the works of famed Southern California architect Irving Gill.
See More of What's going on...
See More of What's going on...