New Apartments Break Ground at 1250 Fairfax
Featured on: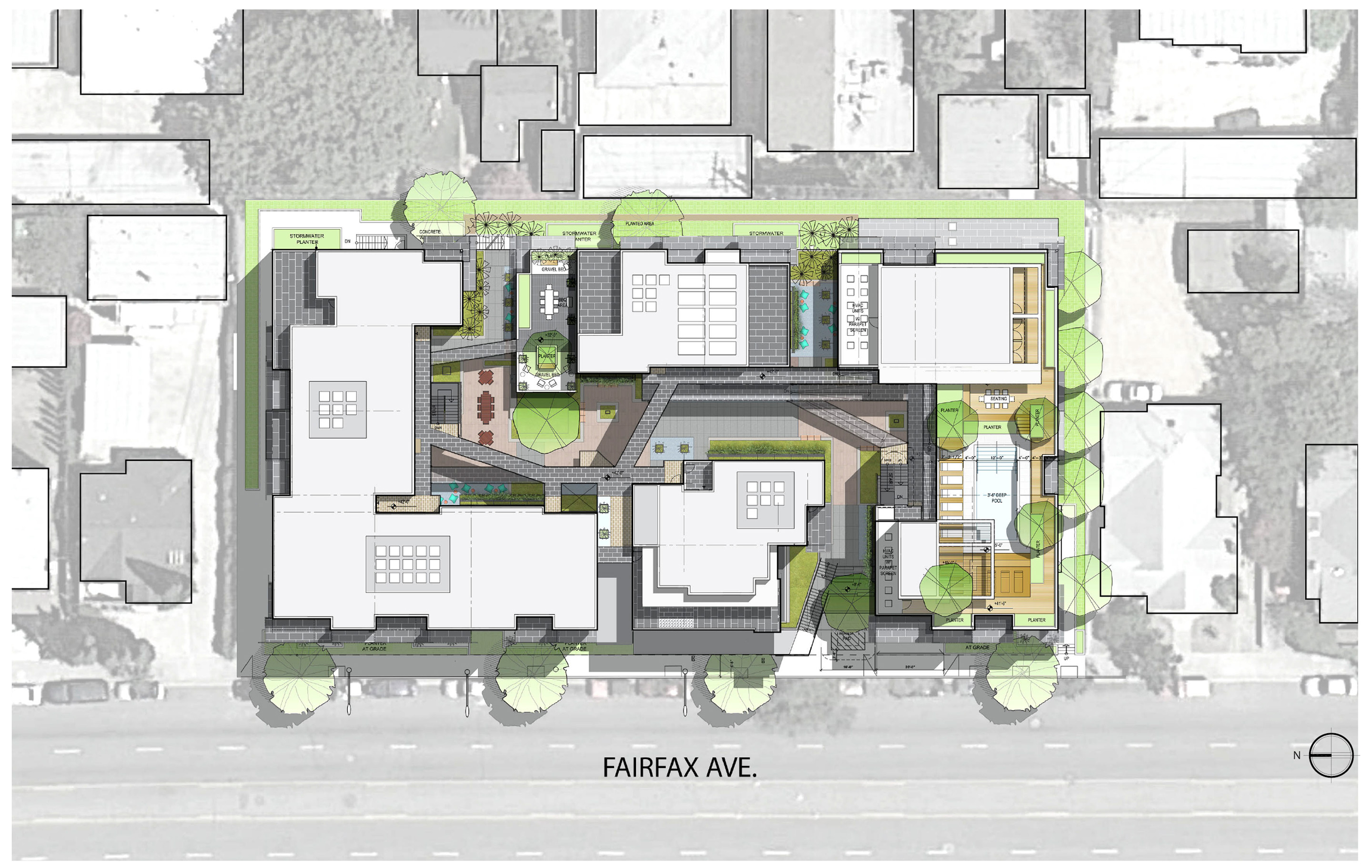 Palisades, a local real estate development firm, has started construction for a mixed-income apartment complex in the City of West Hollywood.
The project, which held its official groundbreaking ceremony this morning, replaces a handful of smaller buildings with a five-story development that will contain 53 dwelling units – including 12 for low- and moderate-income households.
R&A Architecture + Design is designing the mid-rise structure, which will consist of four buildings connected by a series of pedestrian bridges and walkways around a cluster of internal courtyards. The project takes inspiration from the work of Irving Gill, the architect behind West Hollywood's lost Dodge House on Kings Road.
"We took our massing and design cues from now often overlooked local masterpieces of courtyard housing and the climate-sensitive designs pioneered by Irving Gill. He was before his time understanding the appeal of natural ventilation and outdoor living," says Christian Robert, co-founder of OFFICEUNTITLED (formerly R&A Architecture + Design). "We reinterpreted those same principles to create a building that is authentic to West Hollywood and of our time. We are proud to see this design emerge as a model for affordable living in a dense urban environment by respecting the traditional scale, beauty and voice of the neighborhood that surrounds it."
See More of What's going on...
See More of What's going on...