Two Residential Developments Rise Near Fairfax & Fountain
Featured on: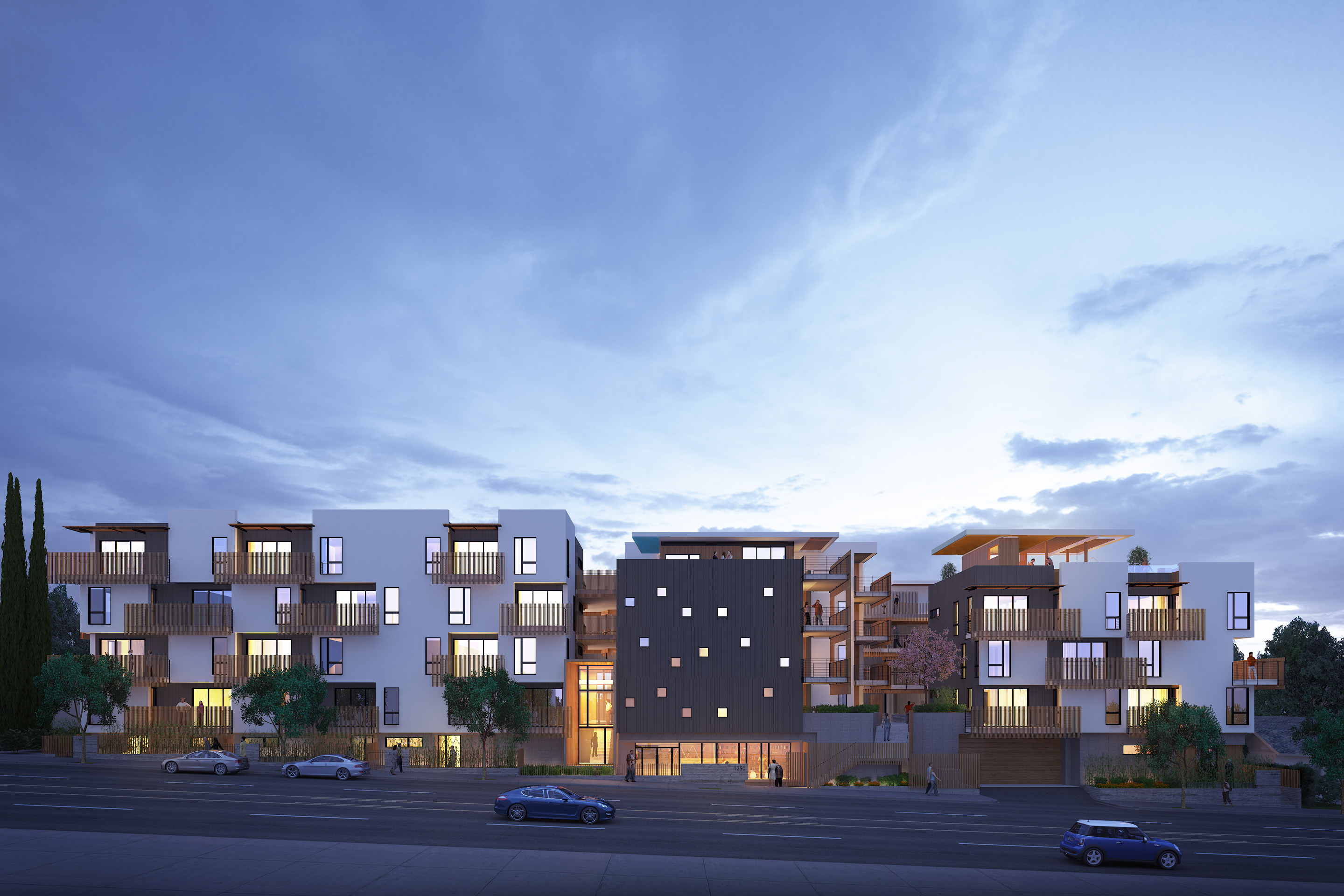 Two multifamily residential developments are now rising near the intersection of Fairfax and Fountain Avenues in West Hollywood.
The first project, located at 1236 N. Fairfax Avenue, comes from FMB Development. The four-story building, designed by Bittoni Architects, will feature seven condominiums atop a basement parking garage.
The second development, located on an adjacent property at 1250 N. Fairfax Avenue, is being built by Palisades.
The five-story complex, which replaced a handful of smaller residential structures, will feature 53 one-, two-, and three-bedroom units – including 12 to be set aside for low-and moderate-income households. Plans also call for amenities such as rooftop pool deck and a club room.
Designed by Office Untitled, 1250 Fairfax was inspired by architect Irving Gill's lost Dodge House on Kings Road. The buildings are connected together with a series of bridges, hovering above an internal courtyard that weaves through the property.
Construction began one year ago for 1250 Fairfax, which is also expected to debut in 2020.
See More of What's going on...