Seven forthcoming billboard designs for West Hollywood to rival Sunset Spectacular
Featured on: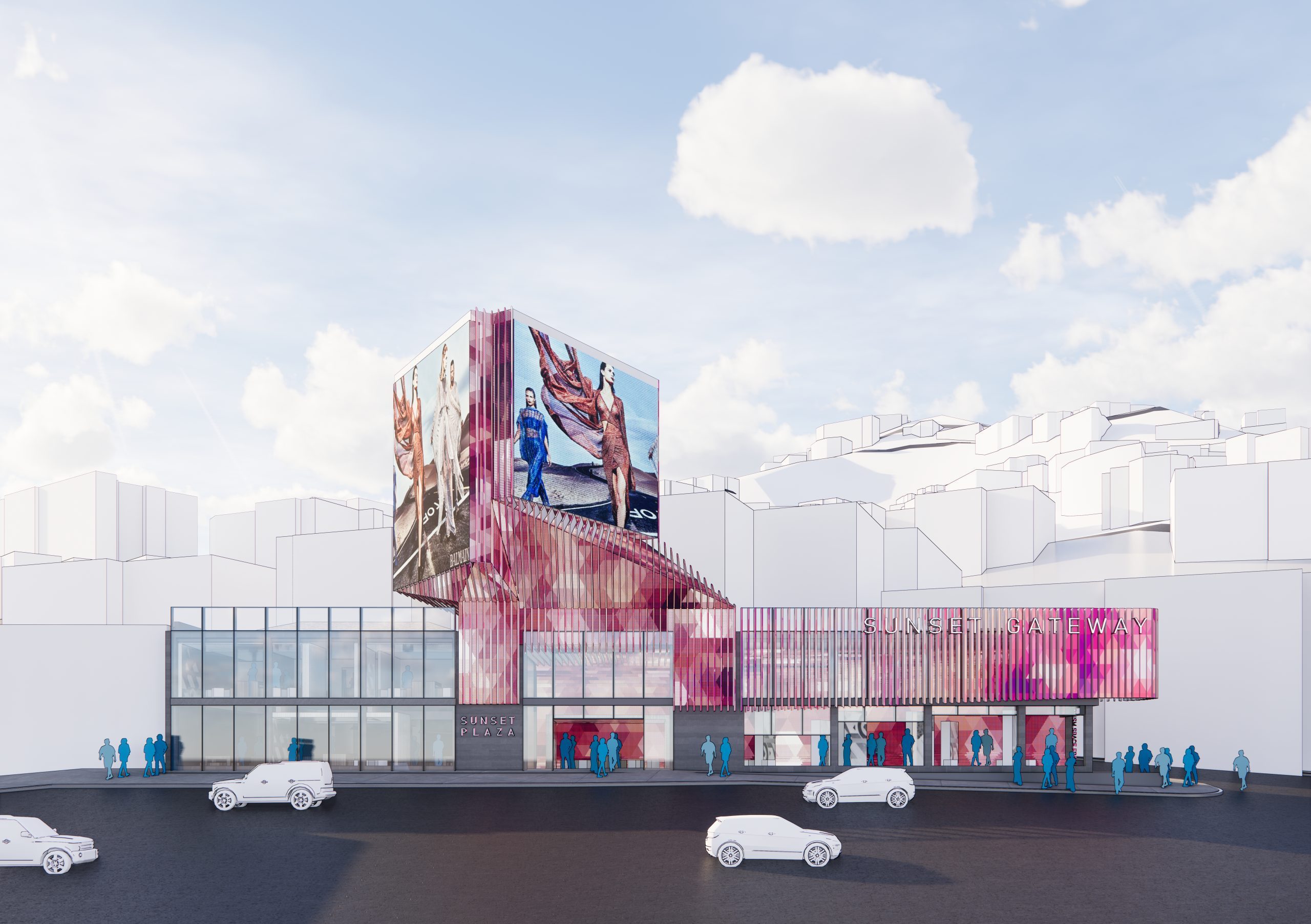 Two of the seven projects featured in Architect's Newspaper latest article include work by (OU) OFFICEUNTITLED.
Sunset Spectacular, a multimedia billboard towering 67 feet above 8775 Sunset Boulevard in West Hollywood, has been turning heads since it was completed in 2021. West Hollywood's fabled Sunset Strip has long played host to more common iterations of large-scale urban advertising, with massive rectangular screens and canvases hoisted above the Southern California streetscape to market television shows, luxury products, and personal brands including that of Angelyne. The street has long been a site of both significant signage and artistic output: Ed Ruscha immortalized it in his 1966 work Every Building on the Sunset Strip, in which, one Sunday morning, he photographed a mile of its elevations.
Sunset Spectacular is the first of many new structures to be designed by architects for the Sunset Strip. To date, the City's Sunset Arts & Advertising Program has worked with several major media companies—Faring, Big Outdoor, Orange Barrel Media, New Traditions—which own and operate billboards and lease out their digital advertising spaces. The program has now gone through two additional rounds of design proposals, meaning more installations are on the horizon.
"A digital arts and advertisement project of this scope and scale is unprecedented and the caliber and innovation of many of the proposed billboards are truly impressive," the City of West Hollywood described in the brochure. "These top-scoring projects will set a standard for innovative and architecturally-integrated signage that will solidify the Sunset Strip as one of the world's premier locations where art, culture, and advertising collide."
See More of What's going on...
See More of What's going on...