Toyota of Hollywood owners proposed high-rise redevelopment on Hollywood Boulevard
Featured on: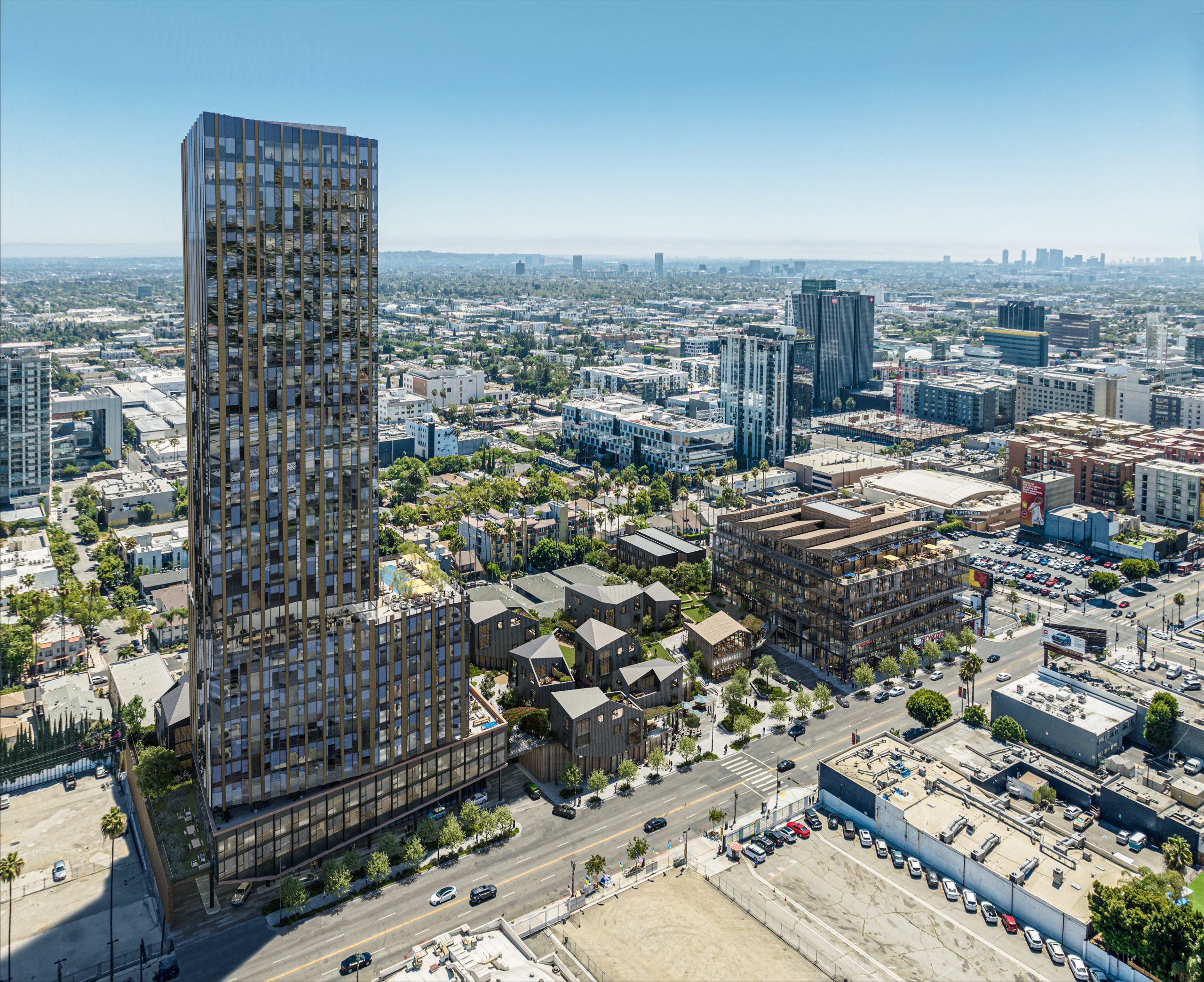 A car dealership that has long occupied a prominent site on Hollywood Boulevard could be razed and redeveloped with a mixed-use, high-rise complex, according to plans being submitted today to the City of Los Angeles.
The Sullivan family, owners of the Toyota of Hollywood dealership at 6000 W. Hollywood Boulevard, will seek approvals to redevelop the 3.7-acre site with a series of buildings featuring a combination of housing and commercial space. The site would be punctuated by a 35-story residential tower to the east and a six-story office building to the west.
Between, plans call for a series of low-rise buildings, described as a residential village, lined by new public plazas, shops, and restaurants at the ground level. The high-rise and low-rise structures all include setbacks and terrace decks to provide additional private open spaces for tenants, including an elevated amenity deck with a clubhouse and a rooftop pool and spa in the proposed tower.
The project is being designed by (OU) OFFICEUNTITLED, in collaboration with RELM Landscape.
See More of What's going on...
See More of What's going on...