Rendering vs. Reality: The Fitz on Fairfax in West Hollywood
Featured on: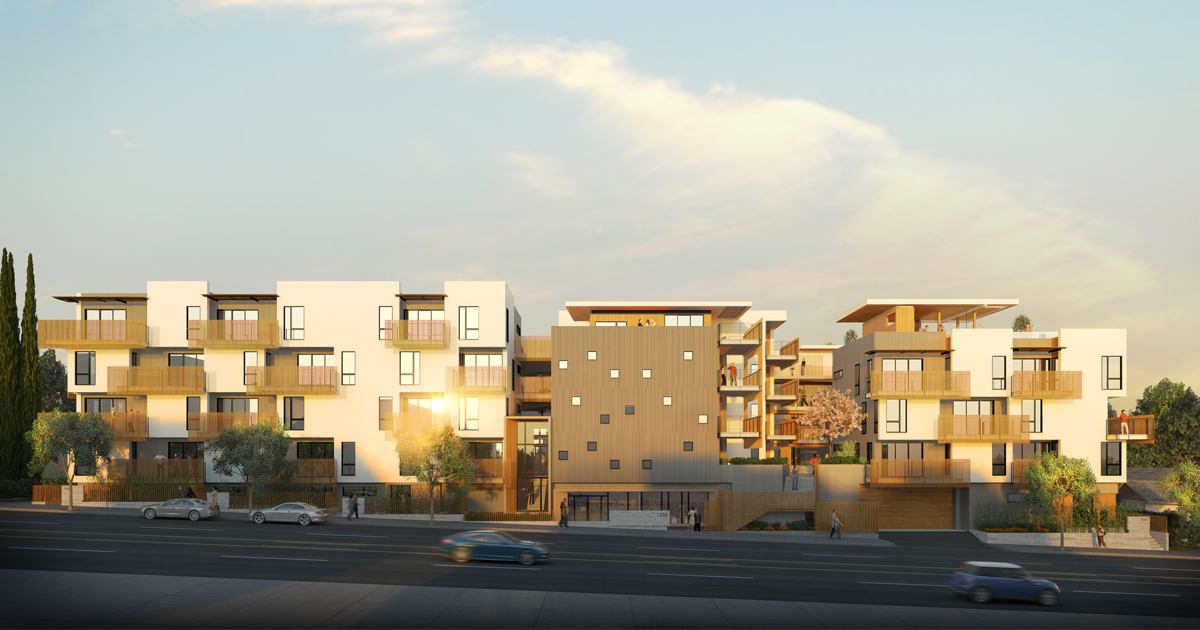 More than three years after breaking ground in West Hollywood, local developer Palisades has completed construction of a new multifamily residential complex near the intersection of Fairfax and Fountain Avenues.
The five-story development, named The Fitz on Fairfax, consists of 53 one-, two-, and three-bedroom apartments – including 12 reserved as affordable housing for low- and moderate-income households. Parking for tenants is located in a subterranean garage.
A leasing website for the property advertises a mix of floor plans, ranging from 893 to 1,615 square feet in size. Rents for the property start at $4,600 per month and range as high as $8,150 per month.
Designed by OfficeUntitled, The Fitz consists of four interconnected buildings separated by a series of courtyards. At the time of the project's groundbreaking, Palisades stated that its design was inspired by the work of Irving Gill, the lost Dodge House on Kings Road. The low-rise complex includes a rooftop pool deck and a club room, among other amenities.
See More of What's going on...
See More of What's going on...