Camp Here for Style – A new breed of RV park emphasizing panache.
Featured on: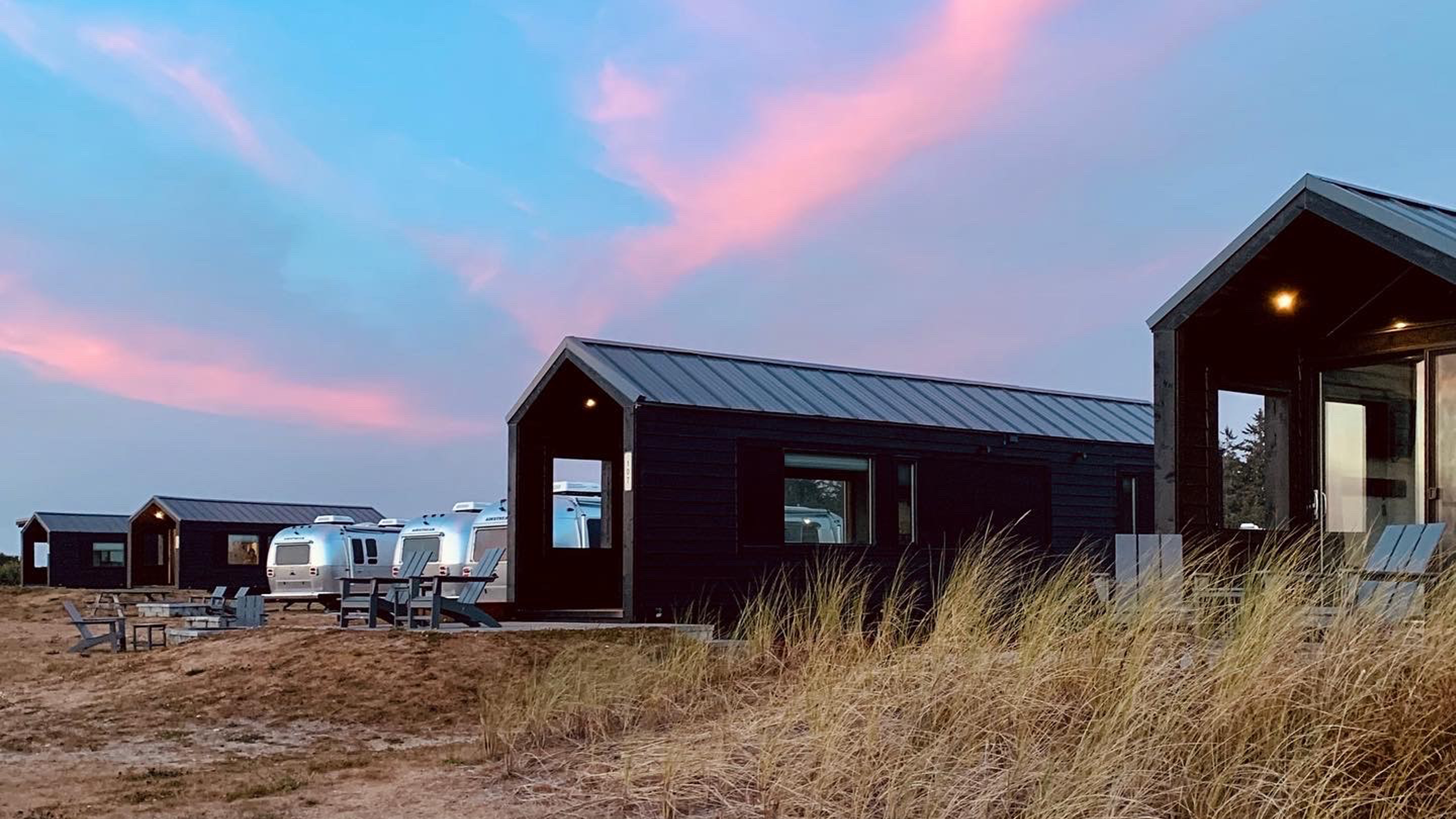 Every year, millions of Americans load up recreational vehicles and hit the road, joining seasonal, nomadic communities that spring up in RV parks and campgrounds in some of the country's most beautiful landscapes.
According to the 2021 North American Camping Report from Kampgrounds of America, a network of privately owned campgrounds, RV use has grown steadily since 2014 and reached a record high of about 13 million households in 2020. This market share might be even larger if RVs appealed more to design enthusiasts who grew up in the age of boutique hotels. Few RVs and RV parks offer the sort of luxuriously pared-down, Scandinavian-influenced style that has given birth to websites like Cabin Porn and transformed so many rundown motels in the Catskills.
"We joked that we wanted to create something that was like the Ace Hotel of RV parks — something very unique and a great experience," said Christian Robert, OFFICEUNTITLED (OU) Co-Founder, and Principal. "What struck us was that there was a need for this kind of in-between space, where you could get away and experience nature, but also share it with others."
See More of What's going on...