OU's Woodlark just made it on to Goop!
Featured on: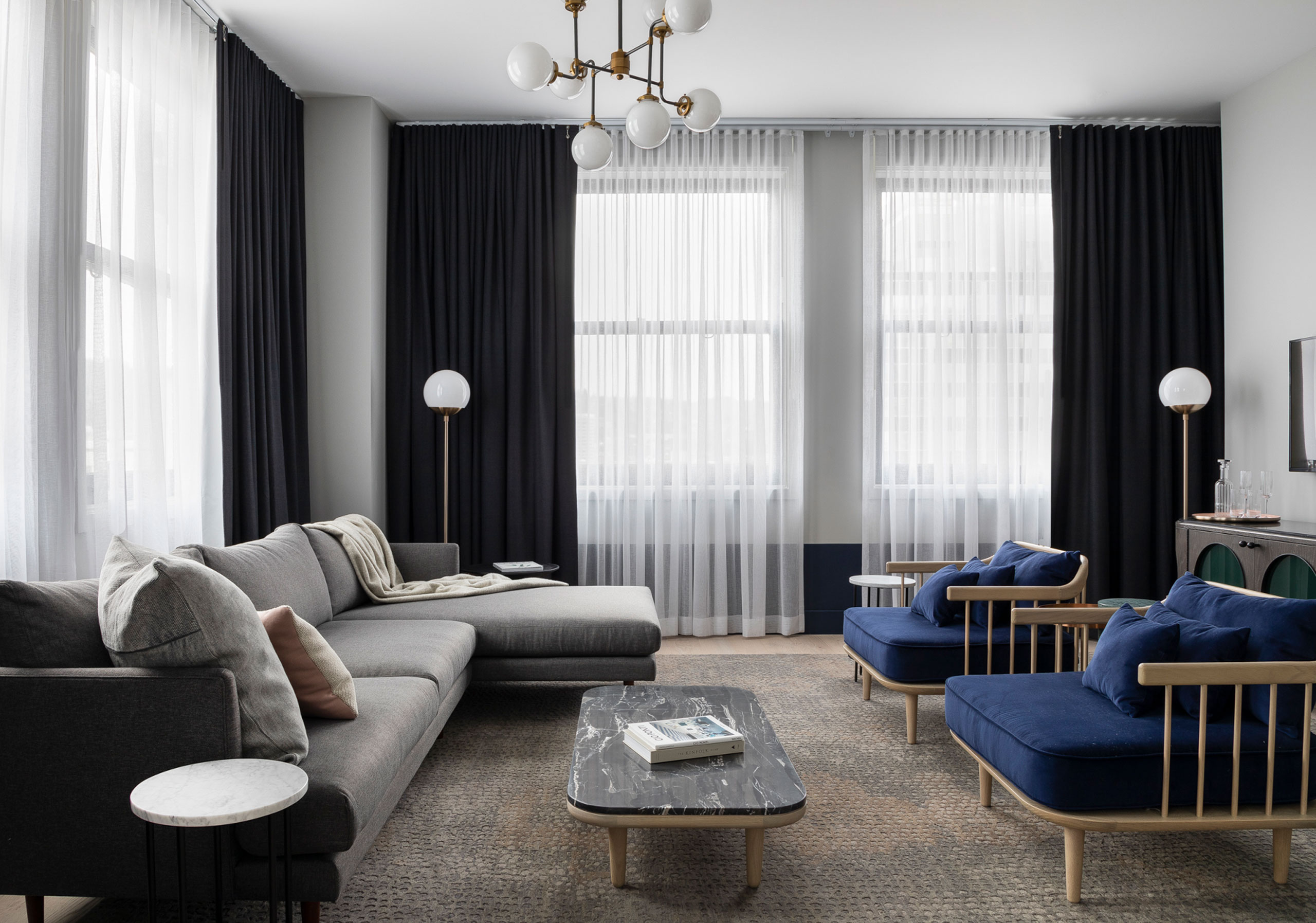 WHY WE LOVE IT
There are many reasons to visit the Woodlark without being a guest. For starters, Good Coffee—the café in the lobby, fully outfitted with abstract art—whips up a creamy rosemary-and-spiced-fig latte worth trekking across town for. Tucked in the back is Abigail Hall, which we'd give an award for its ambience and martinis. Next door, Bullard's roast chicken is not to be missed. And of course, these are also compelling reasons to stay here, as are the plush beds in the lush, sophisticated rooms. The hotel invites you to relax. Each room is bathed in natural light from the giant windows, one of the many charming aesthetic details in the hotel's two early-twentieth-century structures, the former Cornelius Hotel and the Woodlark Building. The details are minimal but dramatic: rich emerald-green and midnight-blue custom wallpaper, velvet sofas, and blonde hardwood floors. The rooms vary in size and layout (the loft suite has an apartment feel), but they're all spacious. There are Peloton bikes in the pristine fitness center if you're looking to work out. But given the Woodlark's location in the heart of downtown, you may want to grab that latte, then get your cardio exploring the nearby boutiques and landmarks. Photos courtesy of Provenance Hotels.
See More of What's going on...
See More of What's going on...