New Look for West Hollywood's Bond Hotel & Residences
Featured on: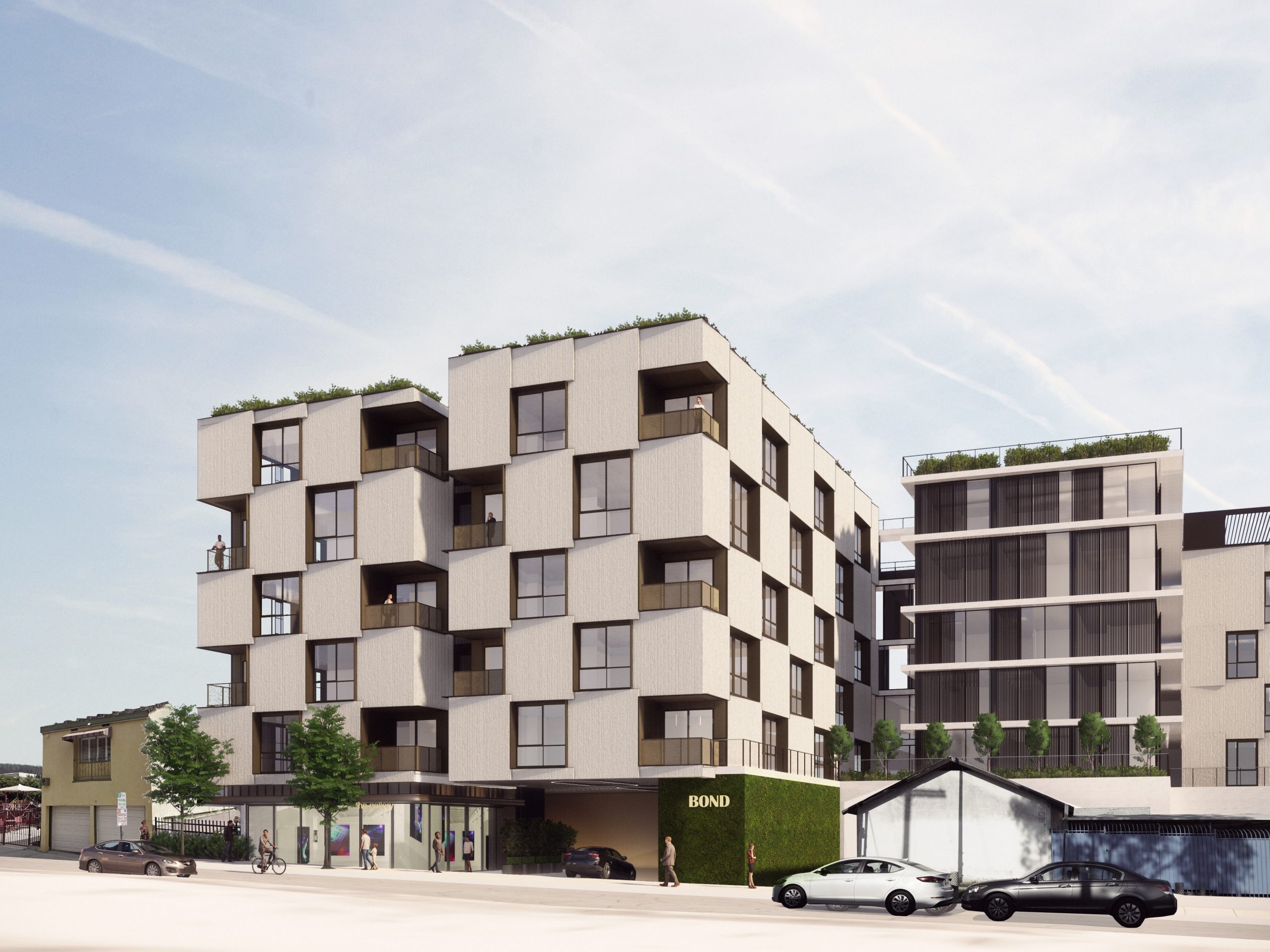 A presentation to the West Hollywood Planning Commission's Design Review Subcommittee provides new renderings of the Bond Hotel & Residences.
The project, slated for an irregularly-shaped site on Santa Monica Boulevard between Orange Grove Avenue and Ogden Drive, calls for the construction of a building rising up to six stories in height, consisting of an 86-room hotel and 70 studio, one-, and two-bedroom dwellings – including 12 priced for very low- and moderate-income households.
Plans also call for a street-fronting art gallery along Santa Monica Boulevard and up to 175 parking stalls on two basement levels.
The design by Office Untitled is described as a "striking checkerboard with a continuum of fish-like scales like overlapping panels punched with window openings and decks." It provides larger scale structures fronting Orange Grove Avenue and Santa Monica Boulevard, but scales down in height to match the context of Ogden Drive to the east.
See More of What's going on...
See More of What's going on...