He Wanted a Bold Home. She Preferred Understated. Here's How They Made It Work
Featured on: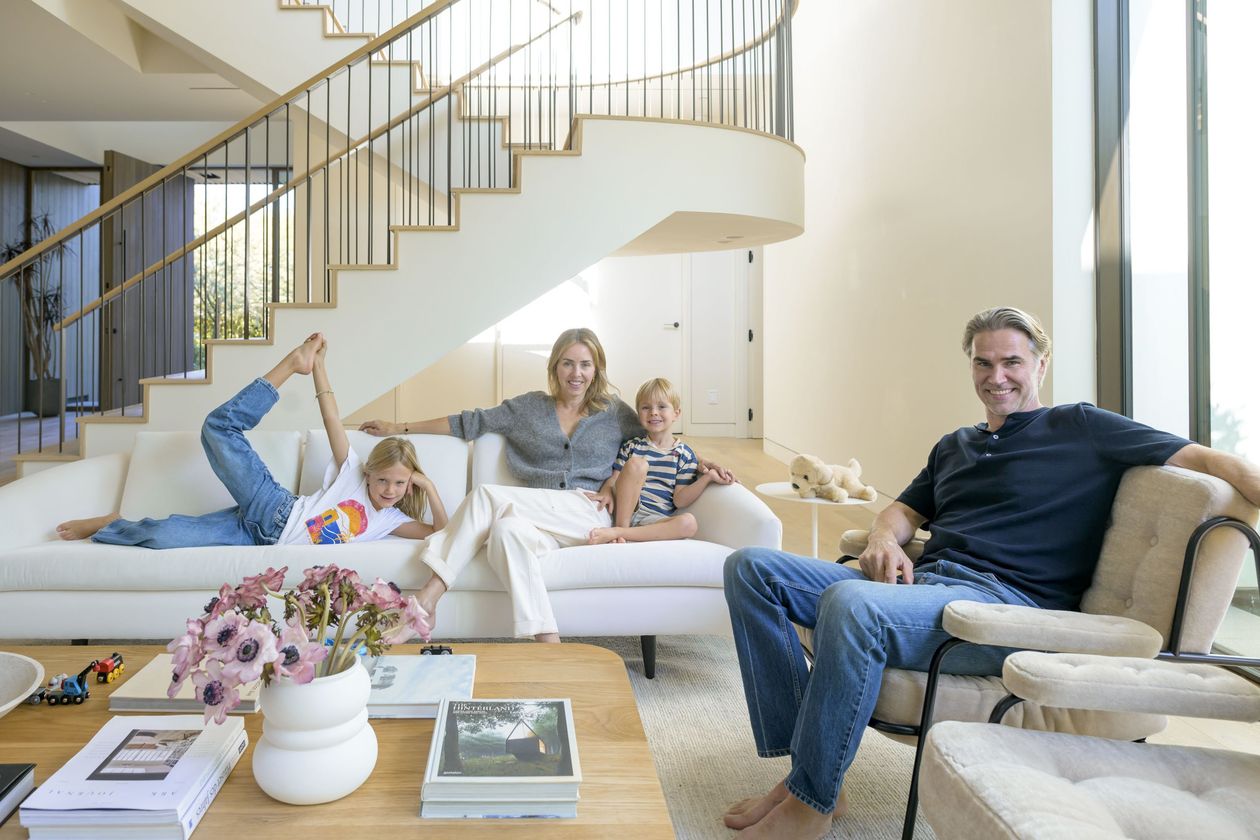 Nancy Keats visited OU Co-Founder and Principal Christian Robert and his wife, Lauren Noecker, at their newly finished home in Brentwood, California for the November 9th, 2023 Issue of Wall Street Journal. Christian's ambitious design habits and Lauren's subtle and sensible style beautifully united for this modern house where they reside with their two children.
Originally an empty lot in 2018, Christian and Lauren optimistically envisioned the full potential of their future family home and crafted an airy, bright, minimal but welcoming and comfortable space. Designed by OFFICEUNTITLED and working with Interior designer Courtney Nye out of Portland, OR, Christian and Lauren's idea came to life in tall ceilings, a cascading staircase, soft tones, and bright landscaping.
Interestingly, Christian was inspired by his daughters toy blocks. The pieces of the home elegantly merge together to keep the interiors hidden. "When grouped close together, they created privacy toward the street, but allowed the landscape and outdoor spaces to flow into the house when pulled farther apart," he says. Each space of the house compliments the next, as bedrooms and living spaces seamlessly flow together. The home is beautifully balanced by the surrounding landscaping and despite retaining privacy from the outside world, is filled with sunlight throughout the day.
See More of What's going on...