A Coastal Retreat in Oregon Stars Tiny Cabins and Upgraded Airstreams
Featured on: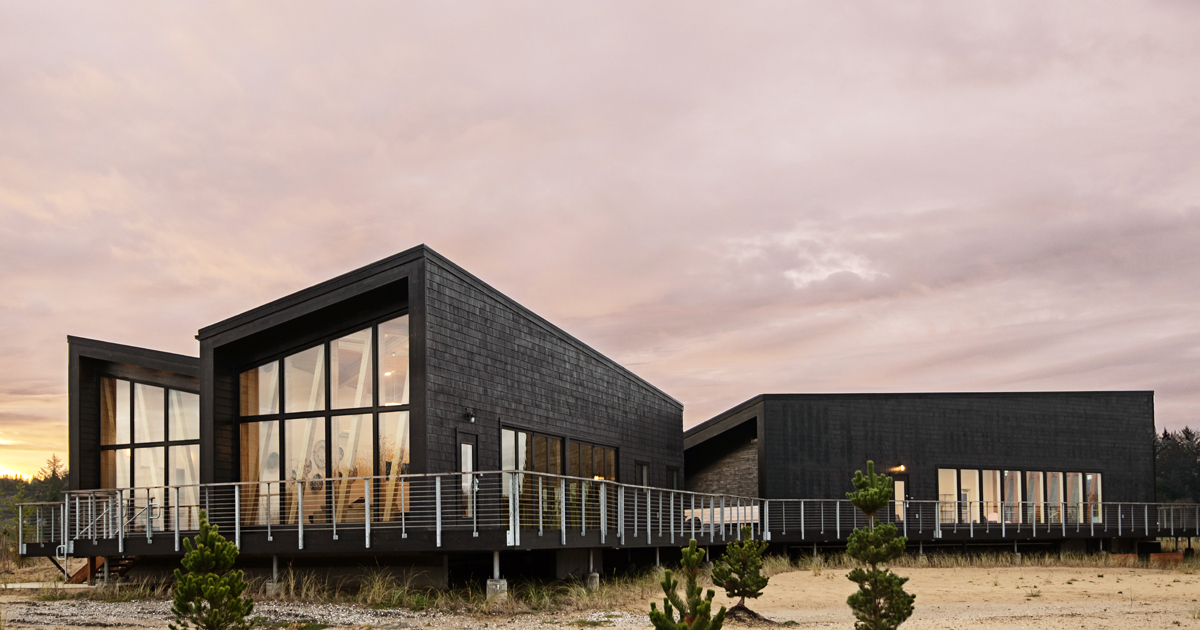 Bay Point Landing offers a mix of cabins, Airstreams, and RV sites on the scenic shores of Coos Bay.
Set on 103 acres on picturesque Coos Bay in Southern Oregon, Bay Point Landing is an outdoor resort offering Scandinavian-inspired cabins, Airstreams, and full-amenity RV sites. The architects, OFFICEUNTITLED, took cues from the local landscape and weather to shape the site. "Seeing the hills of the dunes bounce around each other helped me design the roof [of the clubhouse], which is tiled up to emulate them," says principal architect Christian Robert. "The angled layout was intentional to help protect our guests from the wind."
See More of What's going on...
See More of What's going on...