The Village at Summit Powder Mountain
Location: Eden, Utah Size: 15 acres Status: Master Plan completed 2017 Program: Master Planned Mountain Village with Hospitality, Residential, Member Club, Ski Pavilions, Whiskey Distillery, Artist-In-Residence Housing, and Retail Client: Summit
chevron_left
Design: The Village at Summit Powder Mountain by R&A Architecture + Design is a master plan that incorporates a new ski village, as well as several smaller projects within the village itself. The Village is a central gathering place for Summit Powder Mountain, a development that includes residential home sites and the largest ski mountain in the nation.
OFFICEUNTITLED was selected to design the Village Master plan at Summit Powder Mountain in 2015. The Village is the heart of the development and the urban center where residents and visitors alike will gather for educational, entertainment, and recreational activities. The plan provides an urban level of density within a pastoral setting and demonstrates a commitment to sustainable mountain development that is sensitive to local culture, history, scale, and context. It embraces the potential of future growth, new ideas, and the involvement of Summit's core ideals. In designing The Village, the architects aim to bring people together from diverse backgrounds in a remarkable natural setting to continue to foster and develop a new appreciation of place.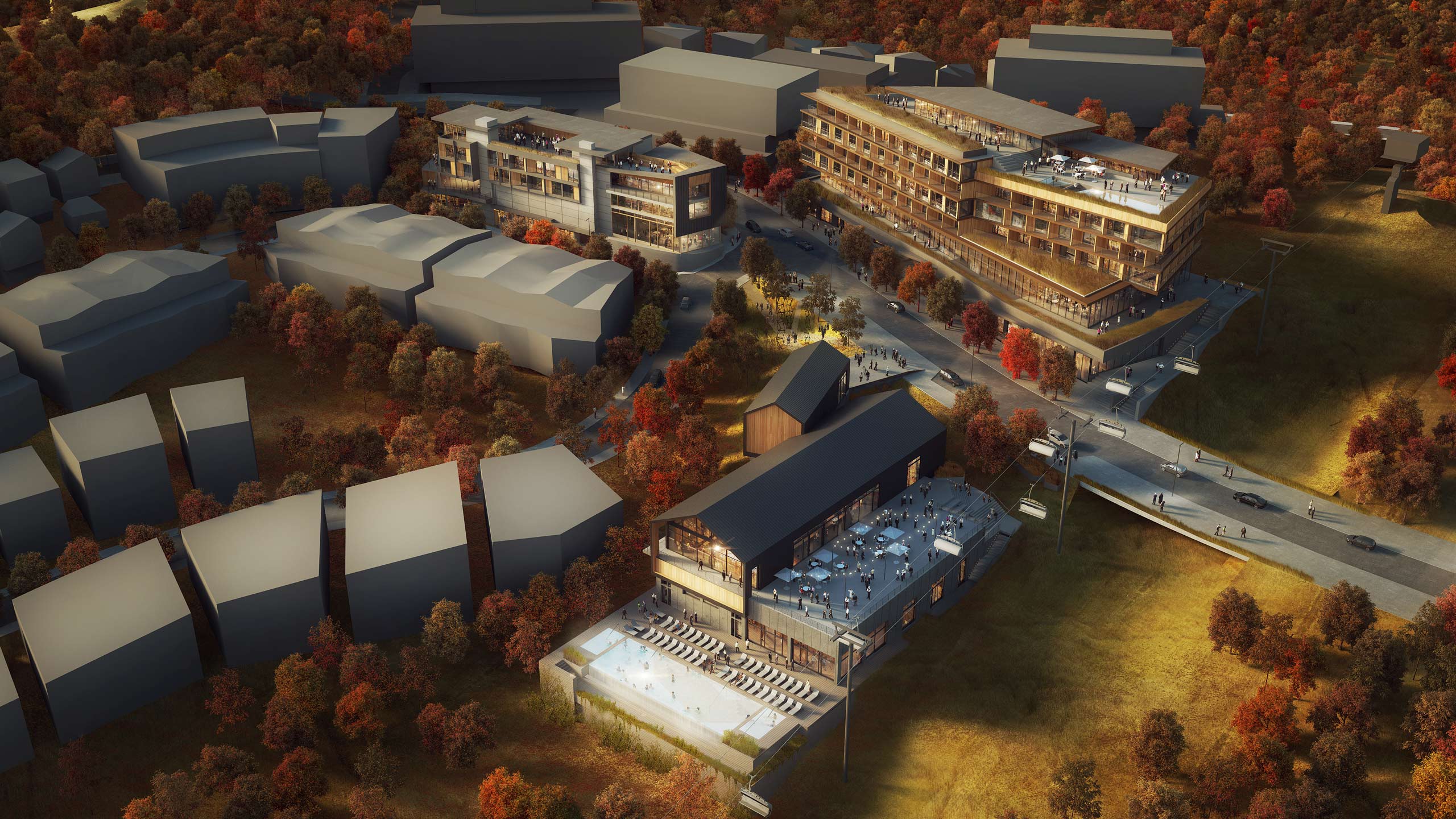 Within the Village there are accommodations for visitors of all types as well as restaurants, a distillery, food hall, marketplace, and the signature Summit Institute. The Institute is the gathering nexus within the Village center and includes pools and spas, recreational rooms, and multi-purpose event spaces for large gatherings. Most recently, R&A has been commissioned to design three of the key buildings within the Village, including the Village Residences, the Village Hotel, and the Summit Institute. The Village center will be created first, establishing a destination for Powder Mountain residents and visitors. Both the Summit Institute and the Village Residences should start construction in the spring of 2018.