Village Residences at Summit Powder Mountain
Location: Eden, Utah Size: 43,800 SF Status: Permitted Program: Micro-Unit / timeshare loft, marketplace, distillery & pizza kitchen, café, speakeasy, sunset rooftop bar Client: Summit
chevron_left
Combining space for dining, art and mountain life, the Village Residences are a mixed-use hybrid that create amenities at multiple scales. Visitors and residents alike can move from vibrant outdoor spaces to tailor made units with warm and refined interiors. From coworking lounges and a roof deck to an interior den and hangout spaces, the project creates diverse options for living and relaxation.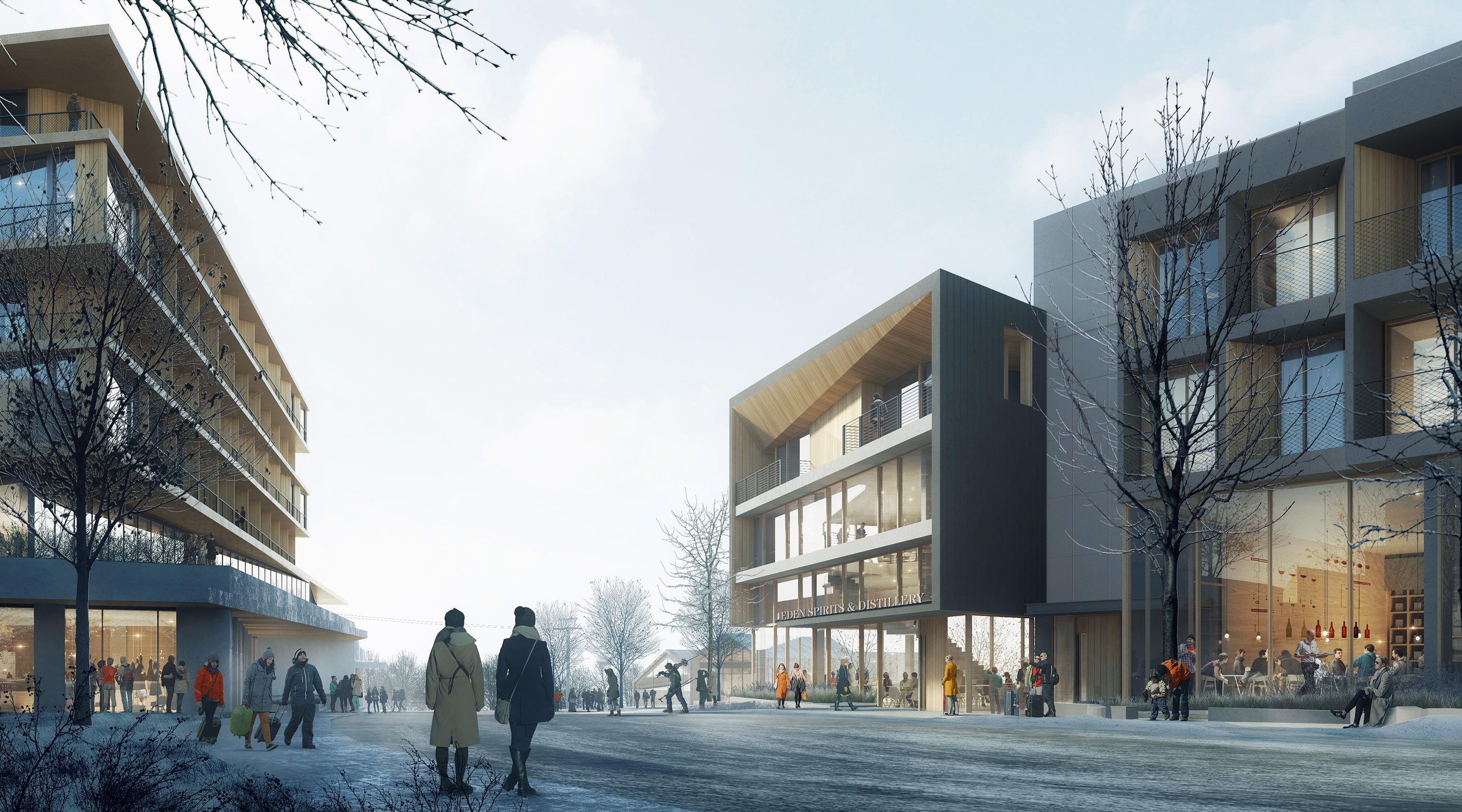 Alongside the Village Residences themselves, the project includes a new distillery and speakeasy around contemporary dining and shopping experiences. Rethinking European models, the modern food hall design and marketplace are activated by social spaces and ground level retail along the street. Weaving together the residences with the growing urban fabric, the distillery and food hall are sensitively scaled around pedestrian activity and easy access to open space. The design provides connections to the landscape and draws people to the plaza and nearby Summit Institute.
Resi Exterior
The Village Residences combine the efficiency and compactness of residential units with rooftop gardens, decks and outdoor spaces. Designed to enjoy generous views and encourage interactions between residents and visitors, the multi-use project was made with a lively façade that follows the street. Shared communal spaces blend into terraces and outdoor gathering areas, while commercial spaces merge with everyday life on the ground level. The residences become a landmark destination-oriented development that seamlessly integrates with the environment and its context.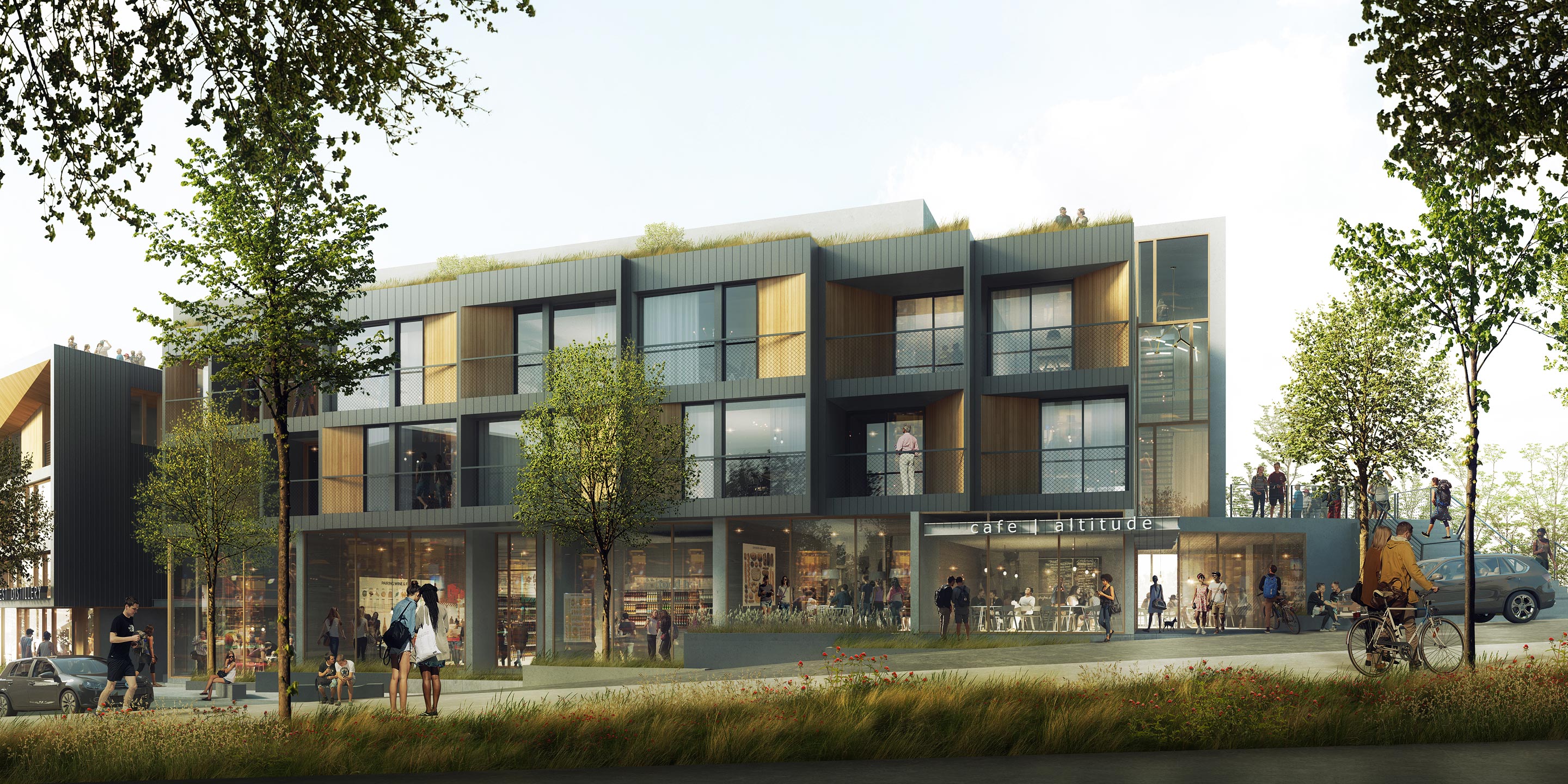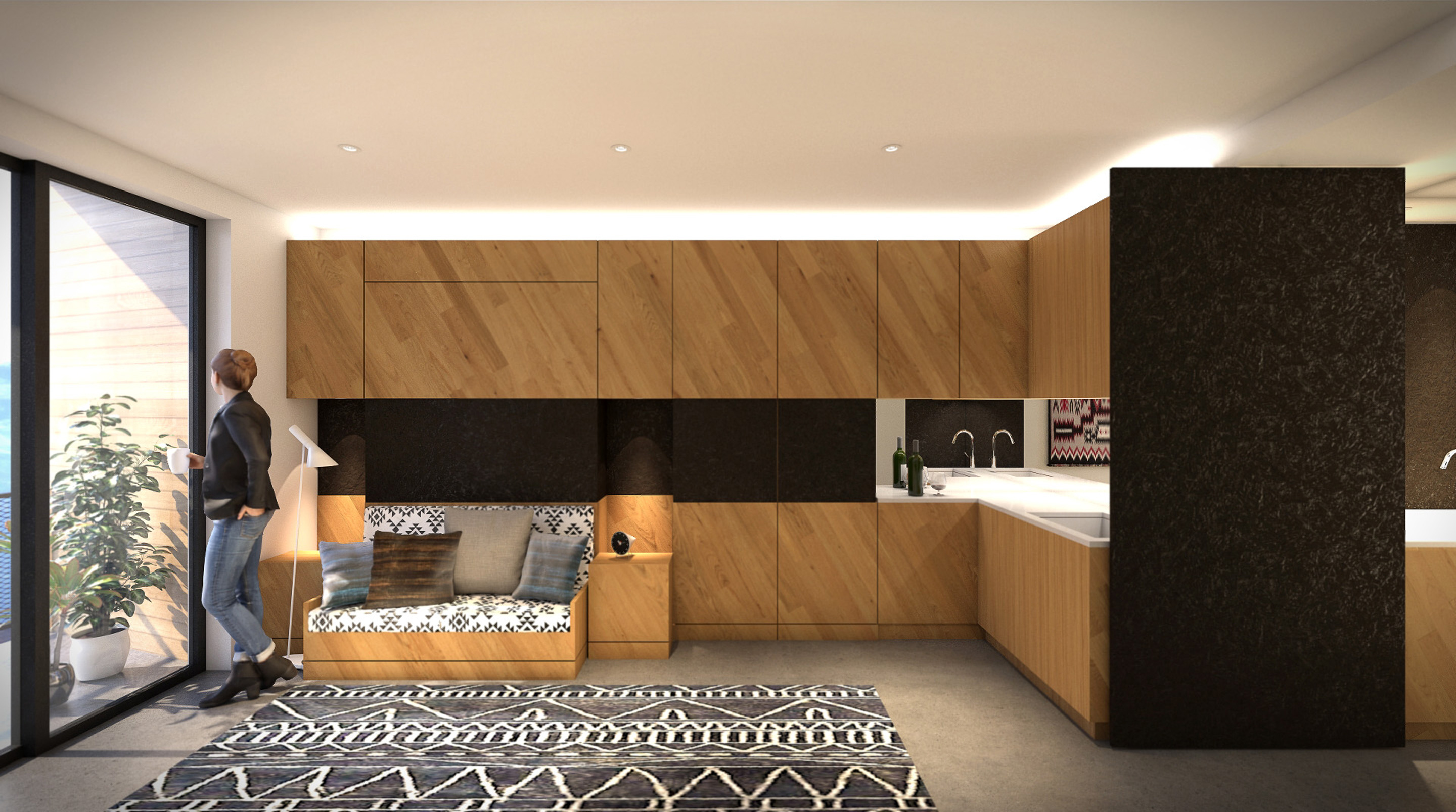 Interior 1
The Village Residences are made as carefully carved units that directly connect to their context and the community. Complementing the material and design aesthetic of the Summit development, the residences provide transparency to the surroundings while establishing a formal identity of their own. Together, they explore how to redefine housing and reimagine urban life on Power Mountain.