Location: Hollywood, California Status: Entitlements Submitted 2022 Program: Mixed-use
chevron_left
6000 Hollywood Boulevard
The transformation of the former Toyota dealership at 6000 W. Hollywood Boulevard into a mixed-use complex will establish a landmark beacon at Hollywood's eastern gateway. The 3.7-acre site, nestled along the storied Walk of Fame, includes a blend of residential and commercial spaces, epitomized by the 400-foot residential tower to the east and the six-story office building to the west. The heart of the development includes a residential village comprised of low-rise structures, surrounded by a thriving public plaza with shops, restaurants, and a lively community atmosphere.
The high-rise and low-rise structures are defined by a series of setbacks and terrace decks, providing a diverse network of public and private open spaces for residents and commercial tenants. This includes an elevated amenity deck on the residential tower featuring a clubhouse, rooftop pool, and spa, offering residents a luxurious retreat and unparalleled views of the Hollywood sign.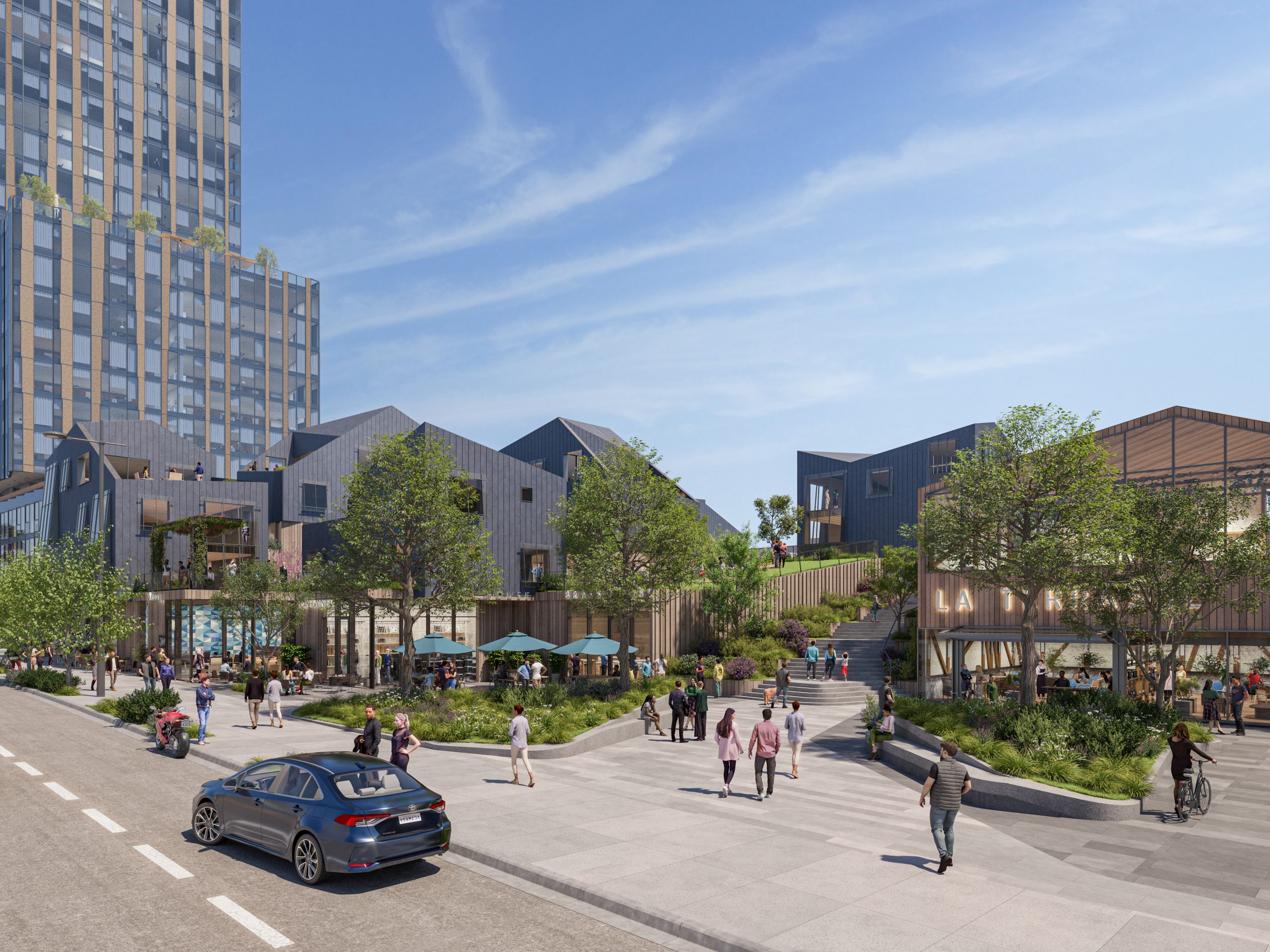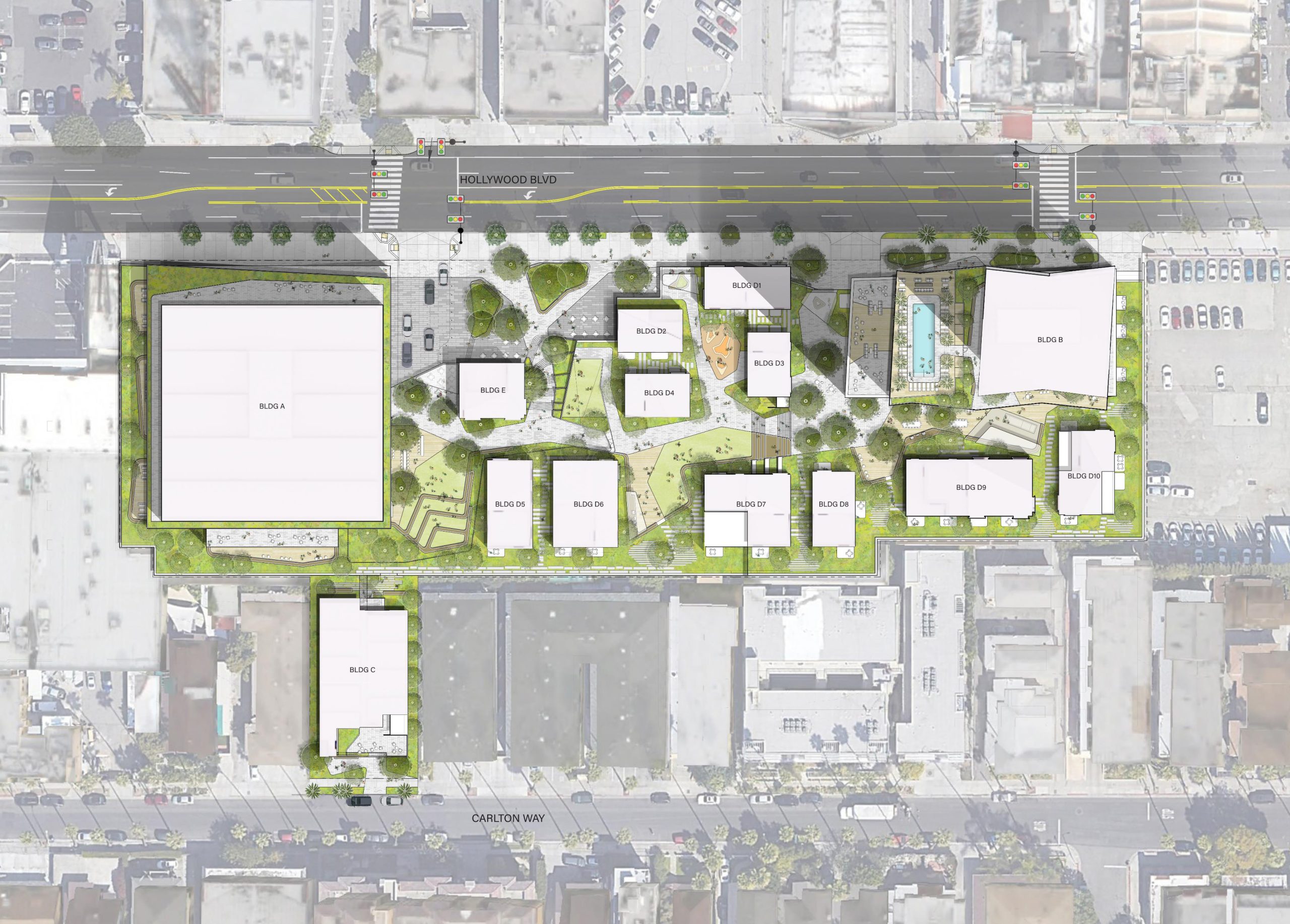 In addition to the development along Hollywood Boulevard, a smaller residential building on Carlton Way will provide additional housing. In total the project includes 350 units, 44 of which are designated as low-income affordable housing.