Location: Brentwood, CA Size: 7,100 SQ FT Status: Built, Completed 2022 Program: Single Family Residence Client: Withheld
chevron_left
Moreno
The Moreno Residence builds upon a history of multicultural modernism in Los Angeles. Designed as a nod to the city's low-slung bungalows and international style homes, the Moreno Residence is organized around a continuous corridor and central courtyards. Formally, a series of interlocking volumes are clad in different materials between two functional wings. The residence is defined by a curated spatial sequence that connects indoor living spaces with discrete outdoor gardens. The Moreno Residence embraces Southern California's climate with courtyards on each side of the home and a stripped-down aesthetic, emphasizing materiality and craft.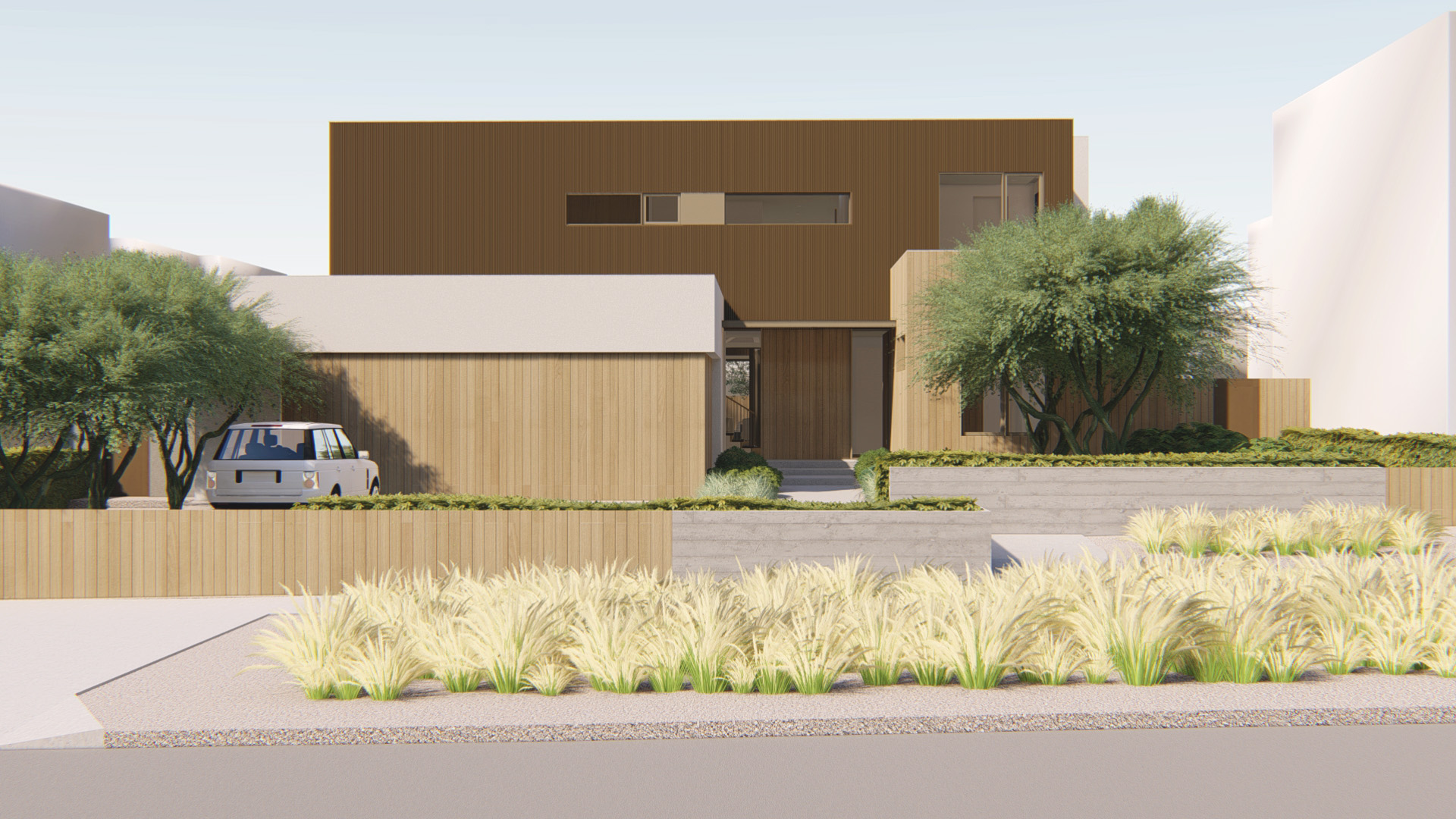 In the Moreno Residence, the ground floor east wing contains the more private and functional spaces of the home. The west wing houses more open and public spaces, with a continuous corridor bridging the two wings from the entry to the backyard. The two-story building includes five bedrooms and bathrooms, a gym, a kid's playroom and a home office. The central program is arranged as a series of solid boxes floating above a clear, glazed podium on the ground floor.
The building envelope was designed as a multi-functional exterior skin, serving as roofing, perforated screens, cladding and shading. The home's exterior finishes include a mix of stucco, vertical western red cedar siding, and custom profiled and corrugated metal panel siding using Japanese metal printing technology. Giving identity to the building volume, the residence includes custom wood trellis structures, perforated metal entrance canopies, a freestanding main stair, and floor-to-ceiling sliding doors that connect the living spaces to the exterior.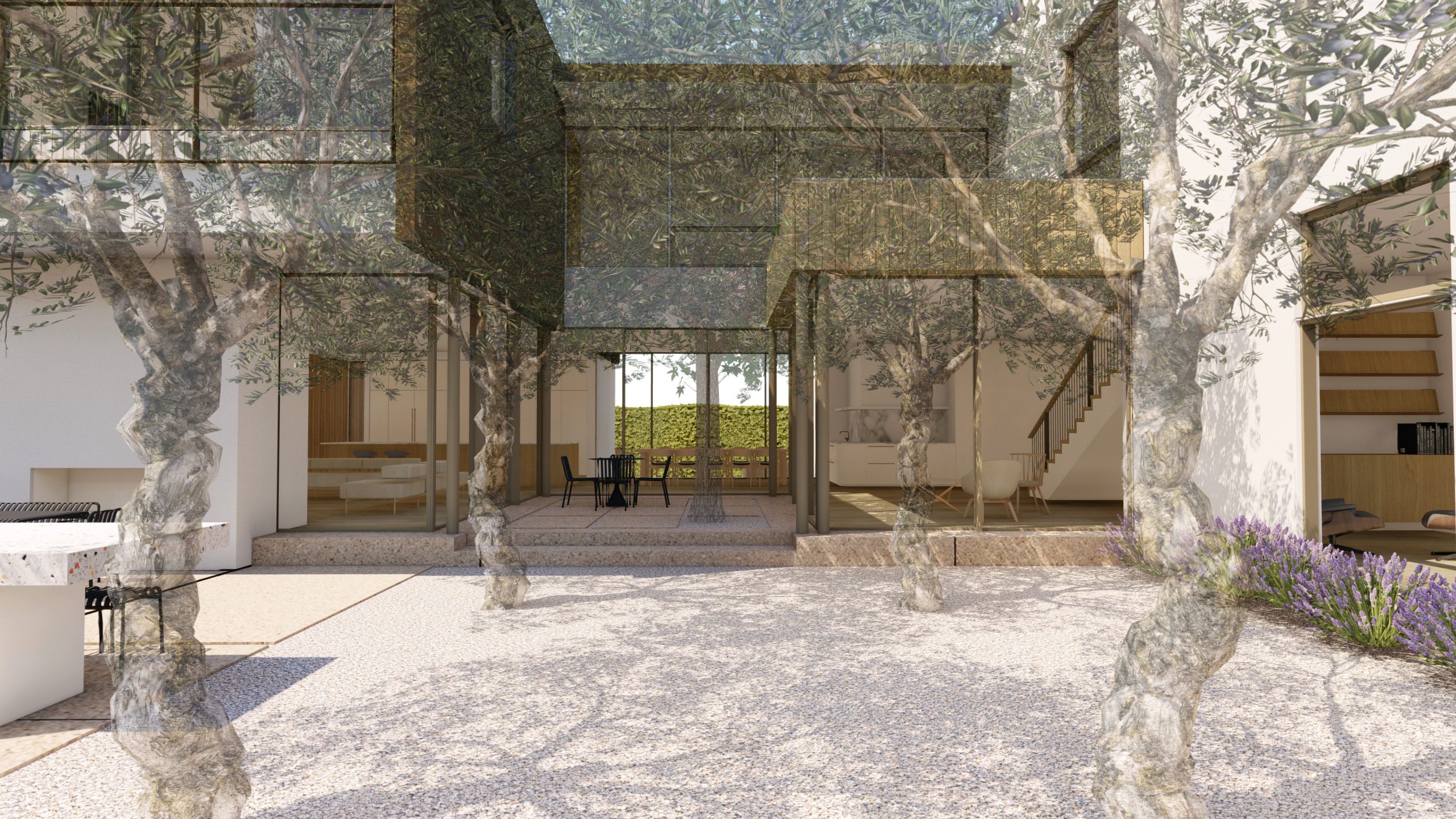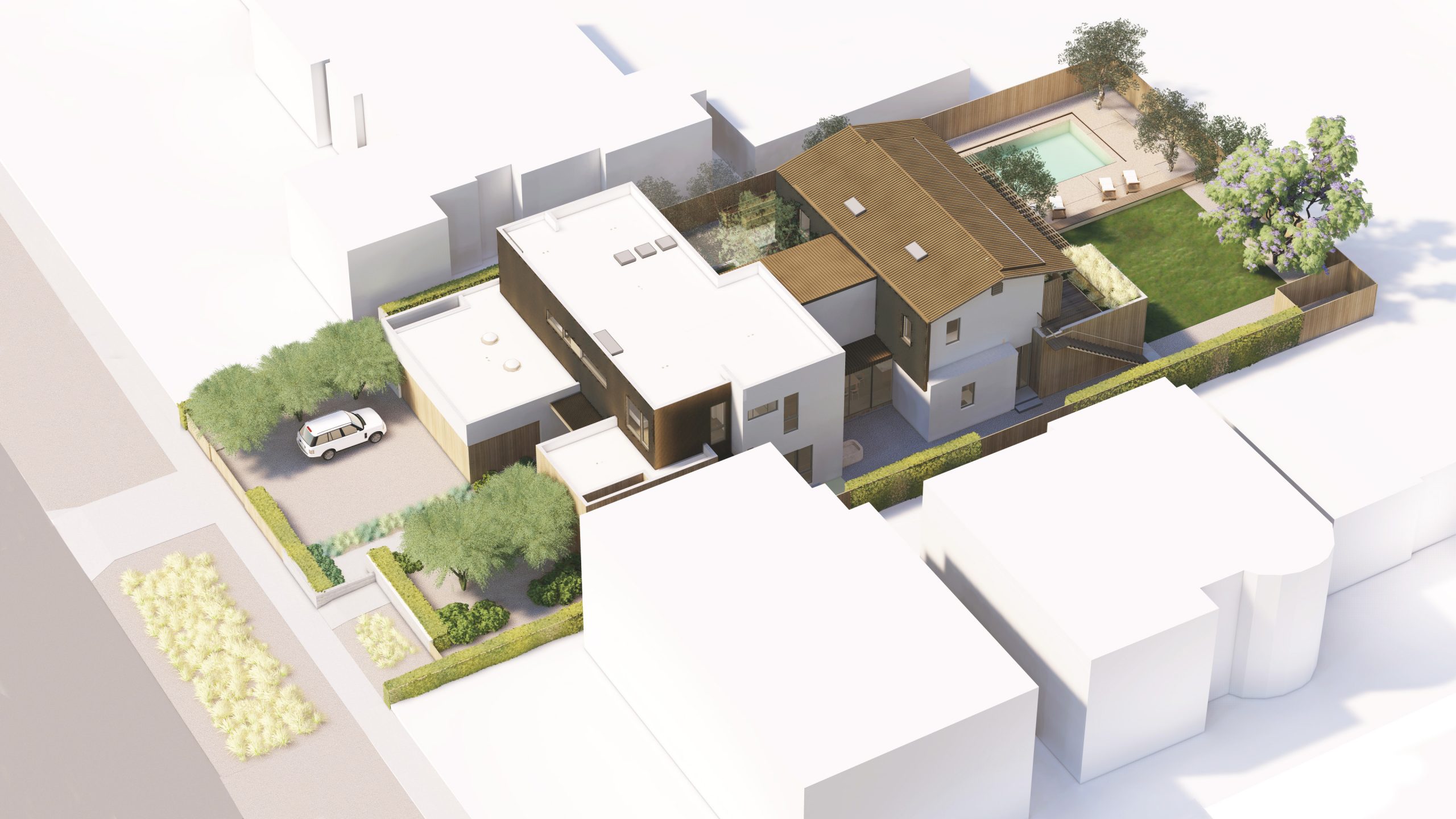 The Moreno Residence embodies a modern design approach unique to Los Angeles. Combining a European minimalist aesthetic with a West Coast tradition of outdoor living between rooms and gardens, the design bridges culture, architecture and landscape through the typology of the single family home.