Tour BCG Digital Ventures' Modern NYC Office
Featured on: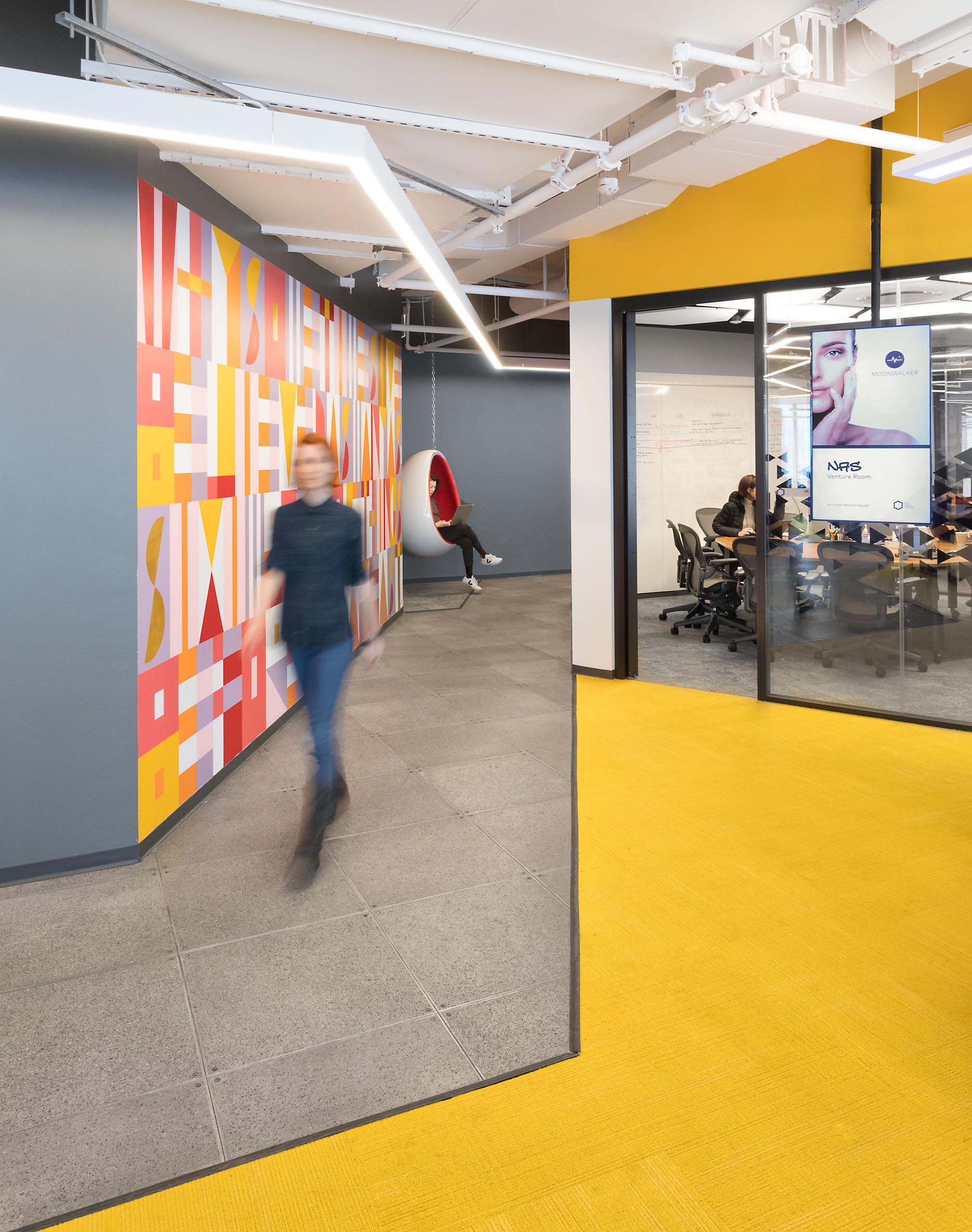 BCG Digital Ventures, an investment and incubation firm that builds and invests in innovative startups, recently moved into a new office located inside Boston Consulting Group's NYC headquarters, 45 floors above Hudson Yards area. The interior of the space was designed by architecture and interior design firm R&A Architecture and Design.
"The project goal was to evaluate and reimagine traditional workspace models for the suitability of this new type of consulting firm. R&A successfully integrated the three traditionally very different disciplines to foster collaboration among them, which is highly critical for the success of each team to develop successful innovations during the short project durations. Clusters of hexagonal meeting rooms alternate with small workstation villages along a central weaving circulation path through a central town hall and client immersion area to create a new workplace philosophy. Hexagon-shaped team rooms subdivide an open space plan into workstation villages allowing simultaneous focus and collaboration for an interdisciplinary design, engineering and consulting client. The three disciplines form temporary project teams of varying sizes to develop new products and services during several weeks from initial research through product development and commercialization. R&A created spaces that are flexible, permeable, and malleable and that enable constantly innovation. The BCG-DV brand has become synonymous with innovation which extends from their branded sweatshirts to their unique hex pods and recharge stations."
See More of What's going on...
See More of What's going on...