The Woodlark Comes to Portland
Featured on: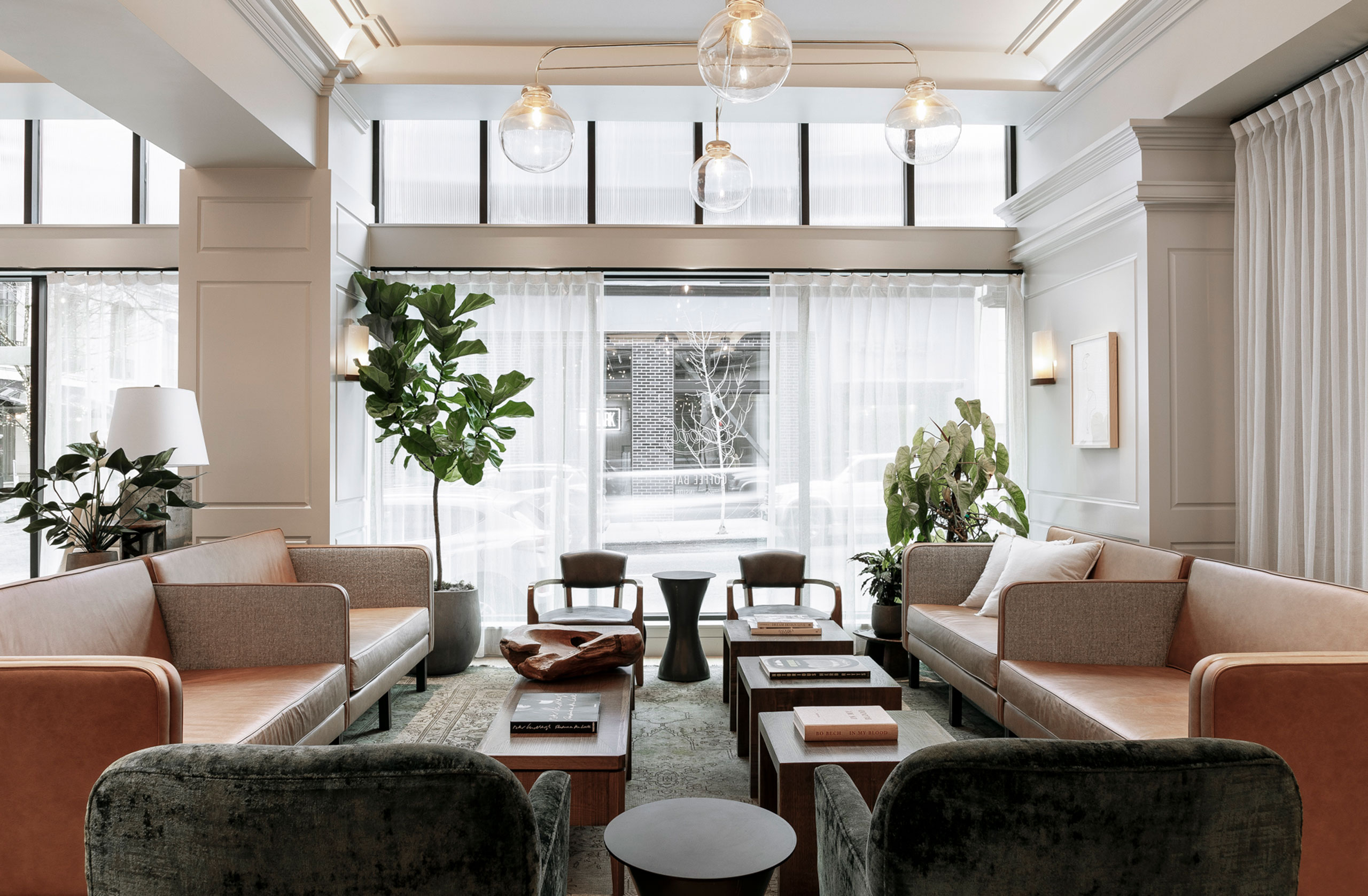 The Woodlark hotel has celebrated its long-awaited debut in Portland, Oregon. Known as the House of Welcome, the project comprises the fusion of two historic city landmarks: the Woodlark Building and the Cornelius Hotel. Connected by new stairs one each floor, the two consolidated structures have been restored and renovated by OFFICEUNTITLED (formerly R&A Architecture and Design).
Subtle and soft details permeate the adaptive reuse project. Flooded with natural light, the lobby is wrapped with floor-to-ceiling windows, while skylights in the elevator landing illuminate black and white penny tiles as well as warm gray wood flooring. Lively interiors draw inspiration from nature, as expressed through custom wallpaper that reinterprets the native flora of the Pacific Northwest. Brass inlays, custom brass, and handblown glass fixtures also punctuate the lobby.
See More of What's going on...
See More of What's going on...