Much-anticipated downtown hotel to open its doors this weekend
Featured on: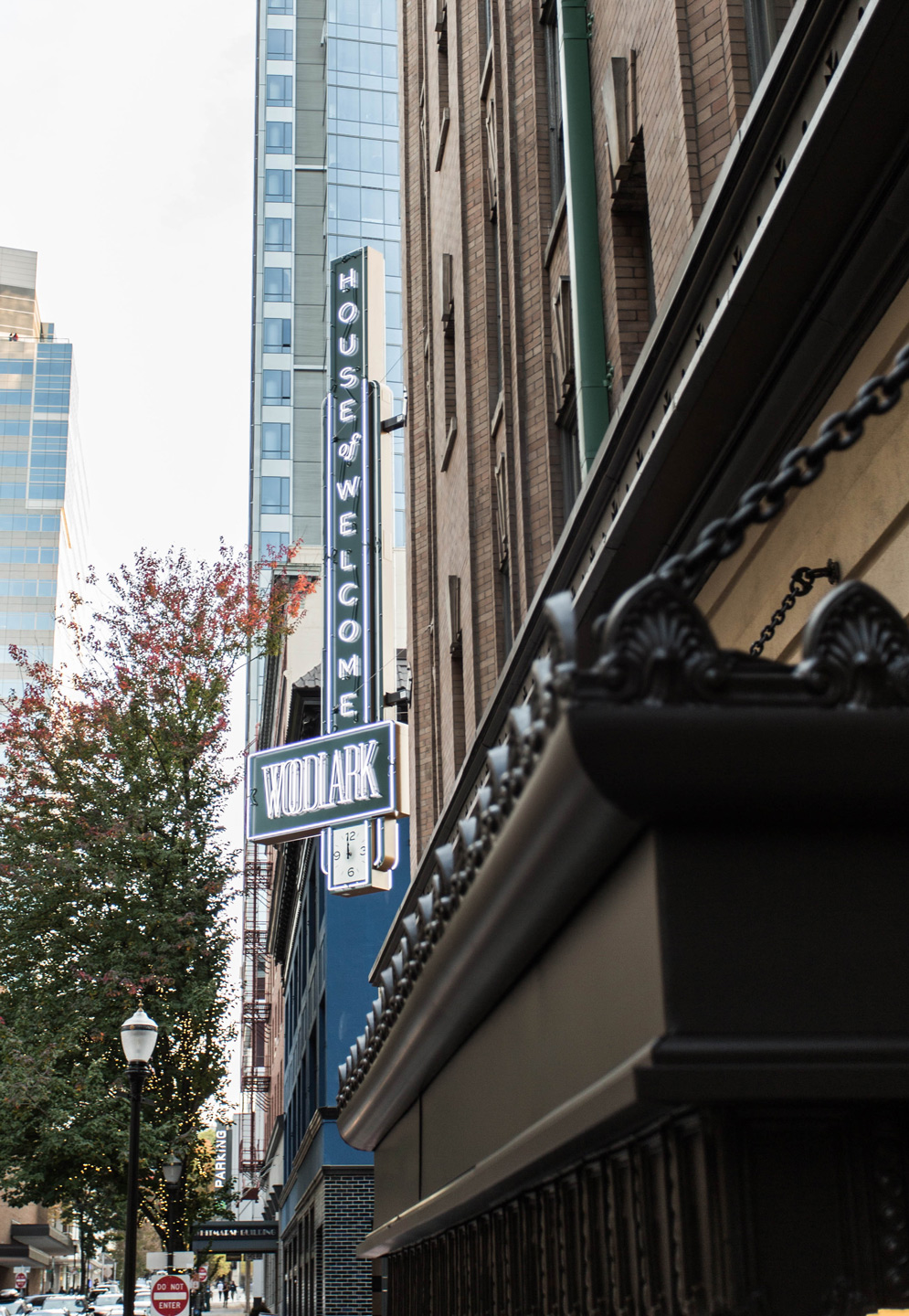 After a more-than-three-year renovation of two downtown buildings, the Woodlark hotel will open its doors this weekend.
Located in the old Cornelius Hotel and Woodlark buildings at 813 S.W. Alder St., the Woodlark adds 150 hotel rooms and a new restaurant and bar to downtown. The project comes from Portland's Provenance Hotels and NBP Capital.
"Woodlark holds a special place in our heart, as we've worked with Provenance Hotels over the last several years to bring this hotel to life," said Lauren Noecker of NBP Capital, in a release. "It is a hotel that speaks as much to the growth and change that Portland has undergone, as to its history. We wanted to ensure each investment made, each design decision, and partner we aligned with reflect Portland's past, present and most importantly its future."
Originally announced in 2015 with an opening date of 2016, the project took a little longer than first expected. The partners invested at least $30 million into the extensive renovation of the two buildings, both of which are more than 100 years old.
Designed by OFFICEUNTITLED (formerly R&A Architecture & Design), Oculus Inc. (formerly Staicoff Design Company) and Smith Hanes Studio — and constructed by LCG Pence — the hotel also includes the restaurant Bullard, from noted Portland chef Doug Adams, and a living room-style bar called Abigail Hall.
See More of What's going on...
See More of What's going on...