The French Market Project Gets Praise for Its Design
Featured on: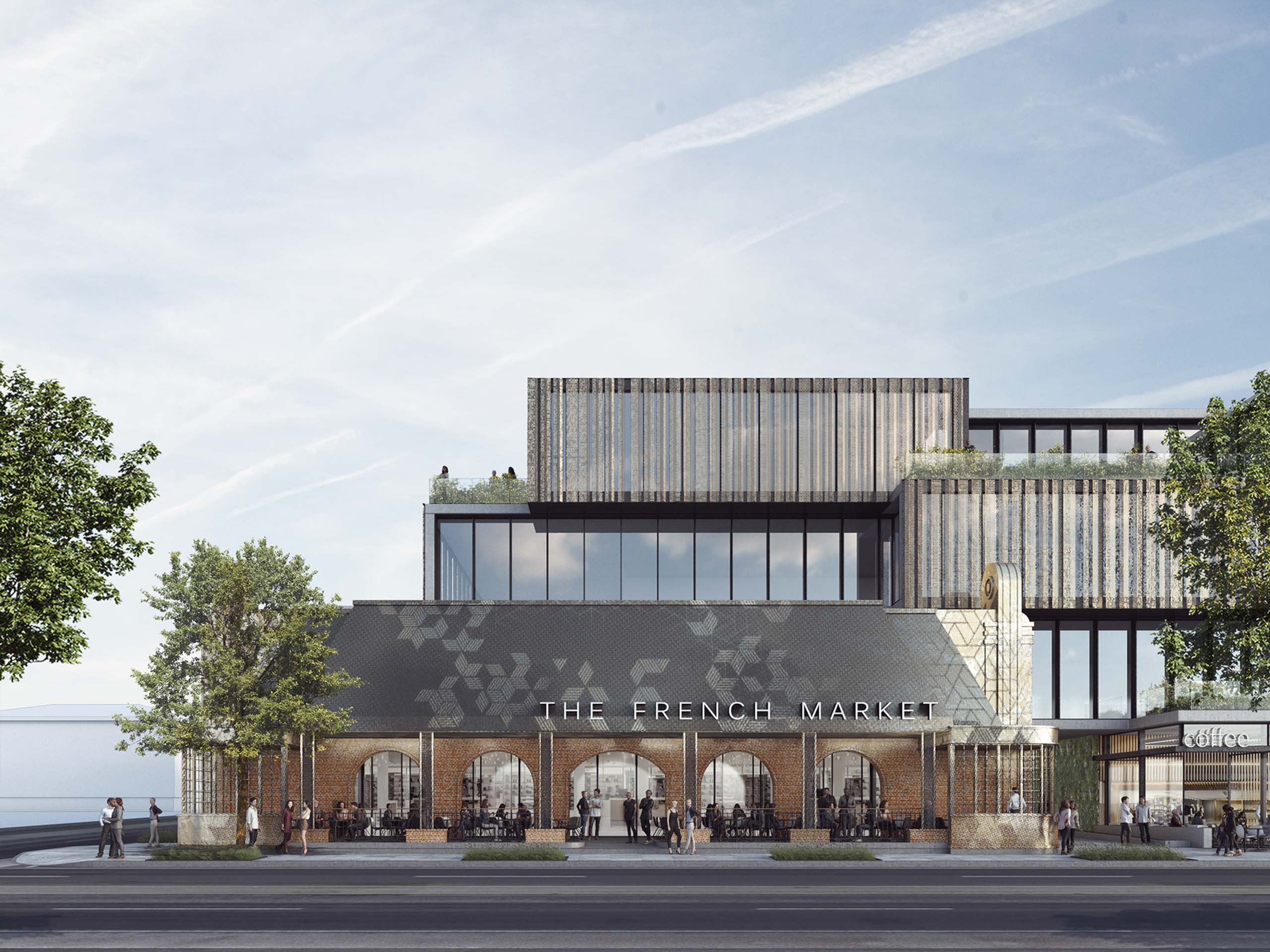 The office-restaurant-retail complex proposed for the old French Market restaurant site received high praise, along with a few reservations about its size and parking plan, from the Design Review subcommittee of West Hollywood's Planning Commission on Thursday.
The project at 7985 Santa Monica Blvd., at Laurel Avenue, will preserve the popular French Market building, while the area that was the French Market's parking lot will see a new building erected for retail and restaurant space, with a paseo separating the two structures.
A four-story, 60-foot-tall office building will be built at the rear of the property and above the new building. That office building will be done in a contemporary industrial style with each floor a different size and shape, the result of which looks like "randomly stacked boxes," as the city's urban designer, Gwynn Pugh, described it in his design memo. Large terraces will surround much of the office area, which will have either a solid glass or perforated bronze metal façade.
West Hollywood resident Jason Illoulian, who is developing the project through his company, Faring, explained the Center City has a severe shortage of office space, so the project will help activate the area during the day, while the restaurants and a 2,746 square-foot subterranean bar will offer a destination at night.
See More of What's going on...
See More of What's going on...