Sinuous, twisting hotel tower coming to L.A.'s Sunset Strip
Featured on: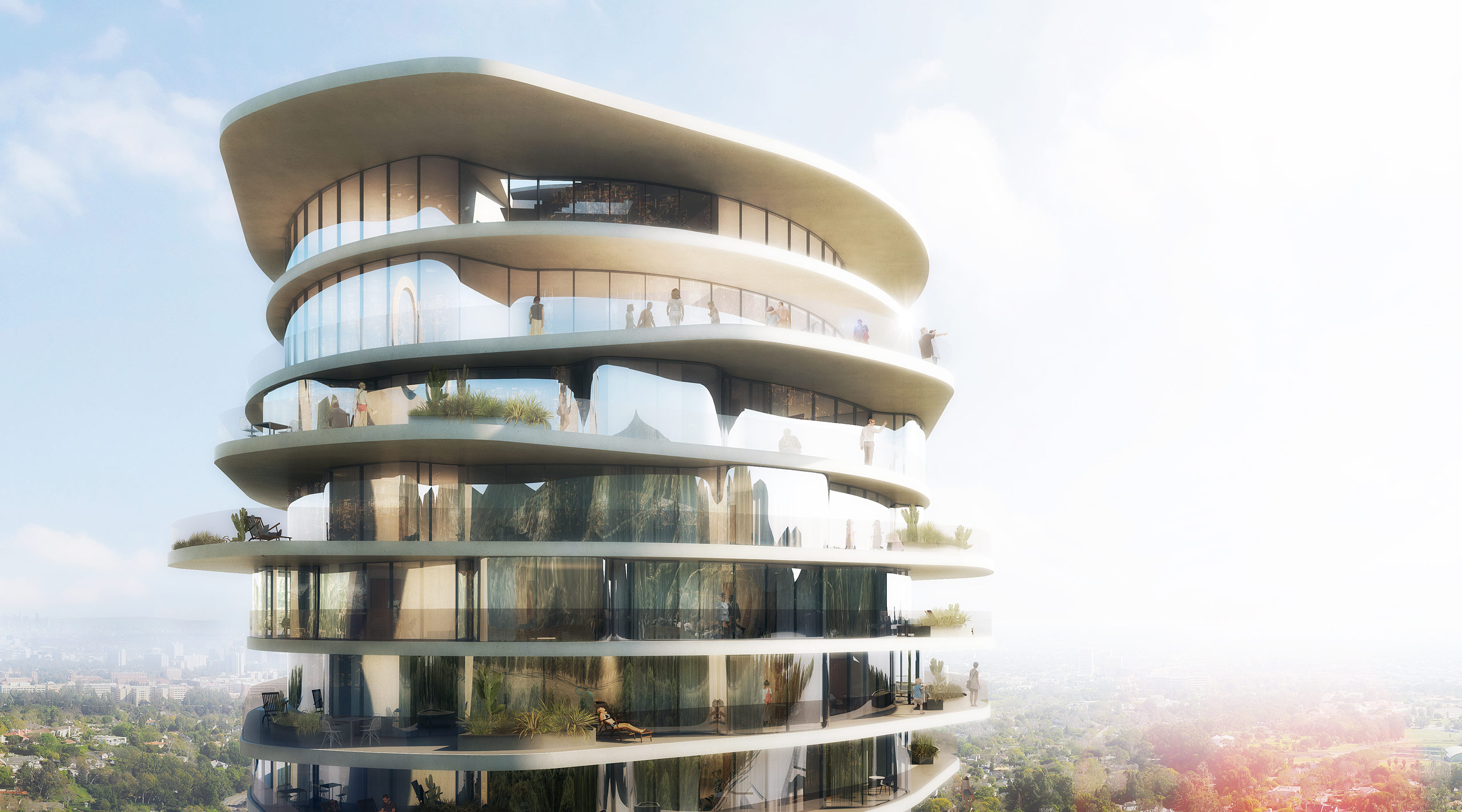 According to recently-submitted documentation, a sinuous hotel tower designed by Culver City–based OFFICEUNTITLED (formerly R&A Design) slated for the Sunset Strip in West Hollywood, California is one step closer to coming to fruition.
Developer Charles Company recently submitted the project—located at 9034 Sunset Boulevard—for approval by the City of West Hollywood. If built as planned, the 19-story tower-and-podium complex will include 185 hotel rooms, 17,000 square feet of hotel-related banquet and event spaces, 5,700-square feet of retail space, a 7,500-square-foot restaurant, and a 915-square-foot art gallery. The project also calls for 550 parking stalls to be located in a four-story underground parking garage. The project would also include 14 apartment units and a helipad on its roof, Wehoville reports.
See More of What's going on...
See More of What's going on...