French Market Development Breaks Ground in West Hollywood
Featured on: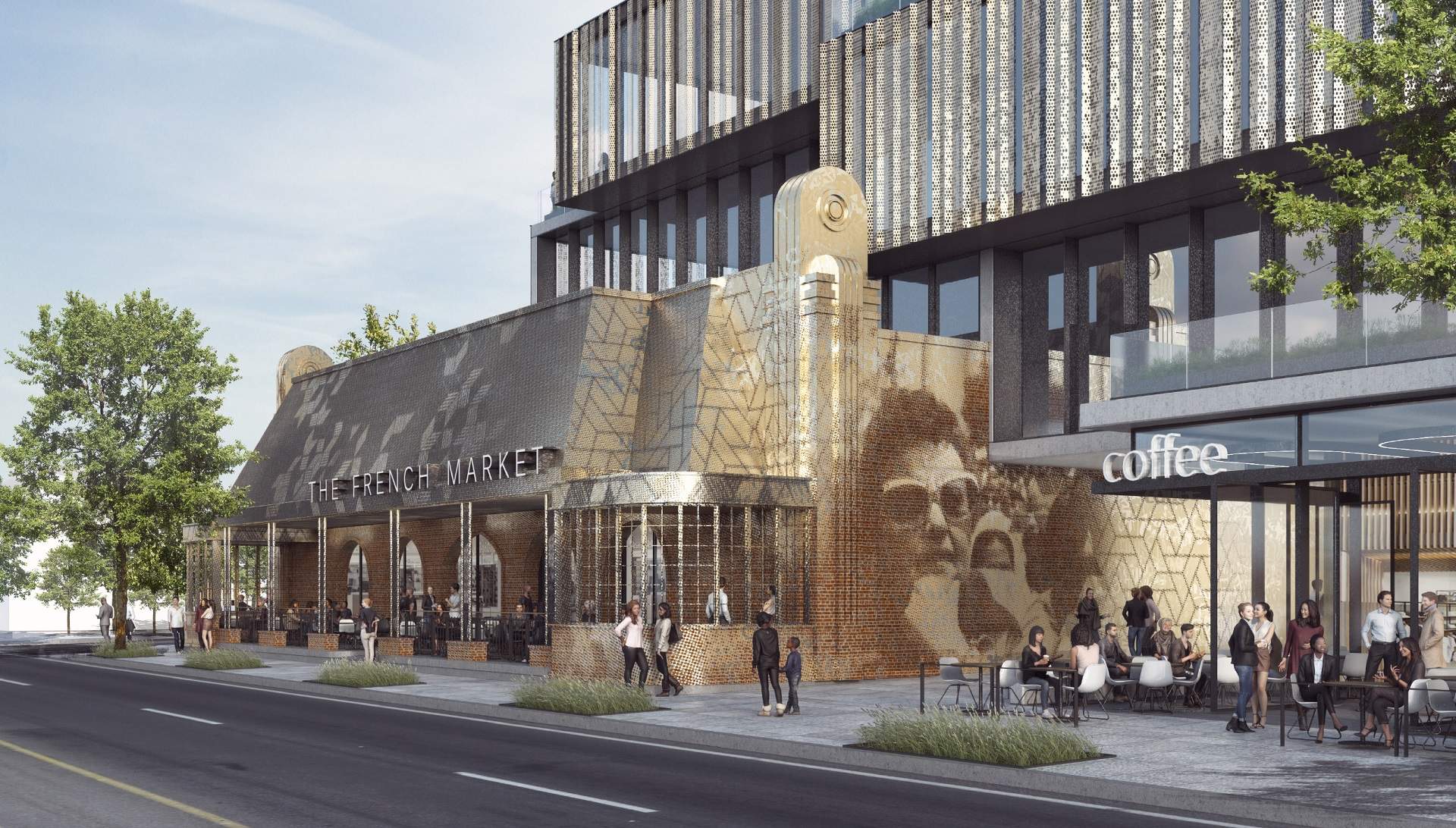 French Market development breaks ground in West Hollywood
LGBTQ landmark will be incorporated into new office complex
.
Three years after scoring final approvals from the City of West Hollywood, local developer Faring has broken ground on a new office building which will incorporate the historic French Market on Santa Monica Boulevard.
Built in 1936 at 7985 Santa Monica Boulevard – a stretch which was once part of Route 66 – the French Market originated as part of the Fitzsimmons Grocery Store Chain. It later was expanded in the mid-1960s into the Louisiana Purchase, a small indoor mall which became a hub for LGBT businesses and organizations.
"The French Market Place was known as an early example of an establishment where members of the LGBTQ community could form political organizations, socialize, dine, and shop in an open and safe environment,' said Faring vice president Jake Stevens in a statement. "We are so proud to kickoff construction on the adaptive reuse and rehabilitation of the French Market and contribute to the cultural history of West Hollywood in the greater LGBTQ movement."
Faring's plan for the French Market will preserve its historic features, while constructing new offices on the parking lots which surround the building. Plans call for a new four-story edifice featuring more than 83,000 square feet of offices and ground-floor restaurant space. Three below grade levels are also planned, with space for a bar, a design showroom, and a 146-car garage.
OfficeUntitled is designing the project, which will include a rooftop terrace overlooking Santa Monica Boulevard.
The project has previously been branded as West Hollywood's first ground-up office building since the completion of the Pacific Design Center's Red Building in 2011.
See More of What's going on...