Bay Point Landing made the 2020 Dezeen Awards longlist for 'Hospitality Building'
Featured on: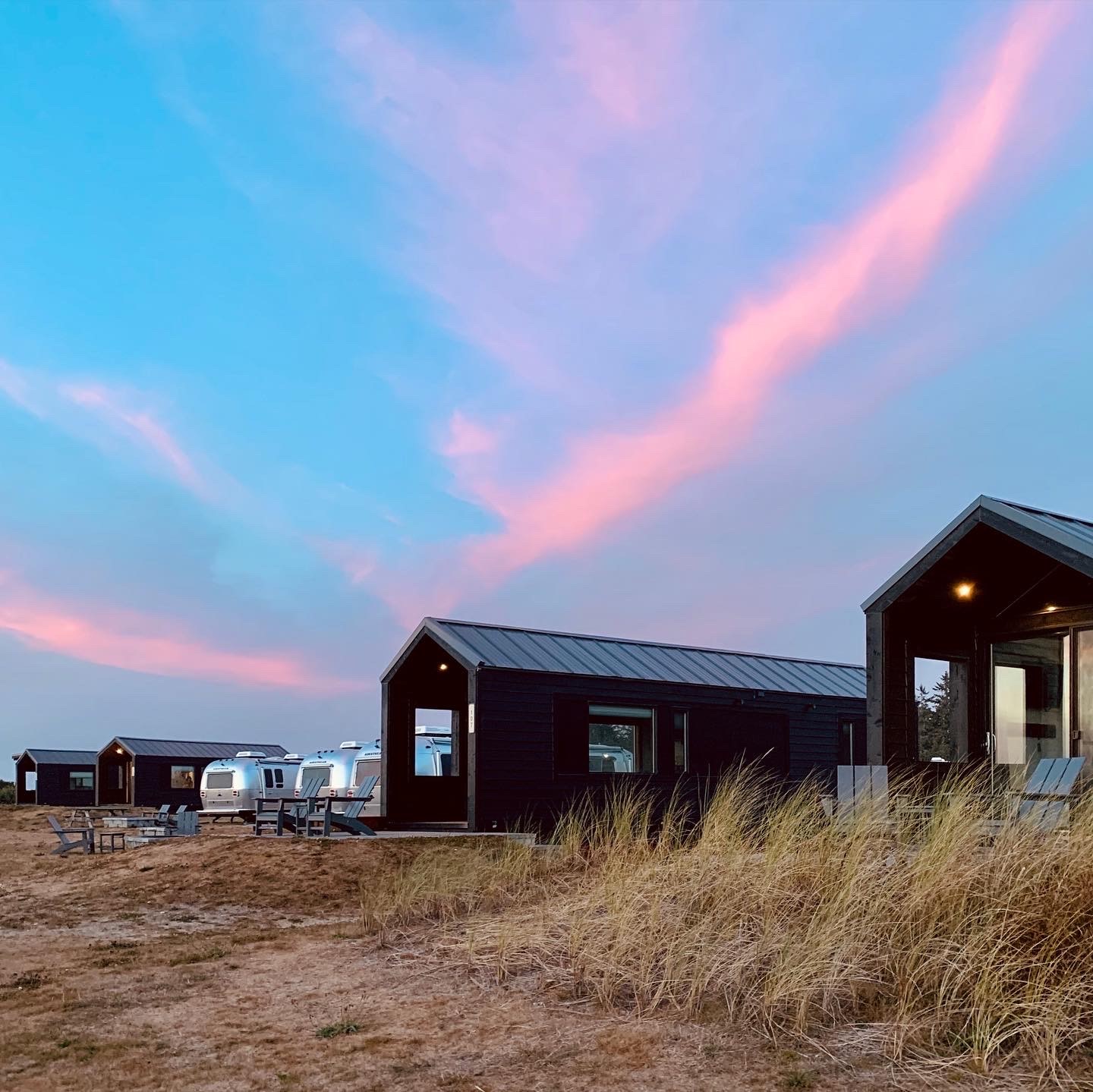 OfficeUntitled has created cosy cabins and a spacious clubhouse for a luxury Oregon campground.
Bordered by a dense forest along Oregon's South Coast, the camps at Coos Bay were designed as a private retreat and place to connect with the sea.
Overlooking more than a mile of secluded beachfront, the camps were organised to recall a natural riparian past of marsh islands separated by streams flowing into Coos Bay Lagoon.
Preserving the bay's natural beauty, the design clarifies the character of the 103-acre inlet site by revealing the landscape and its history.
See More of What's going on...