A Look at the New Condo Building to Replace Mr. Bones Pumpkin Patch
Featured on: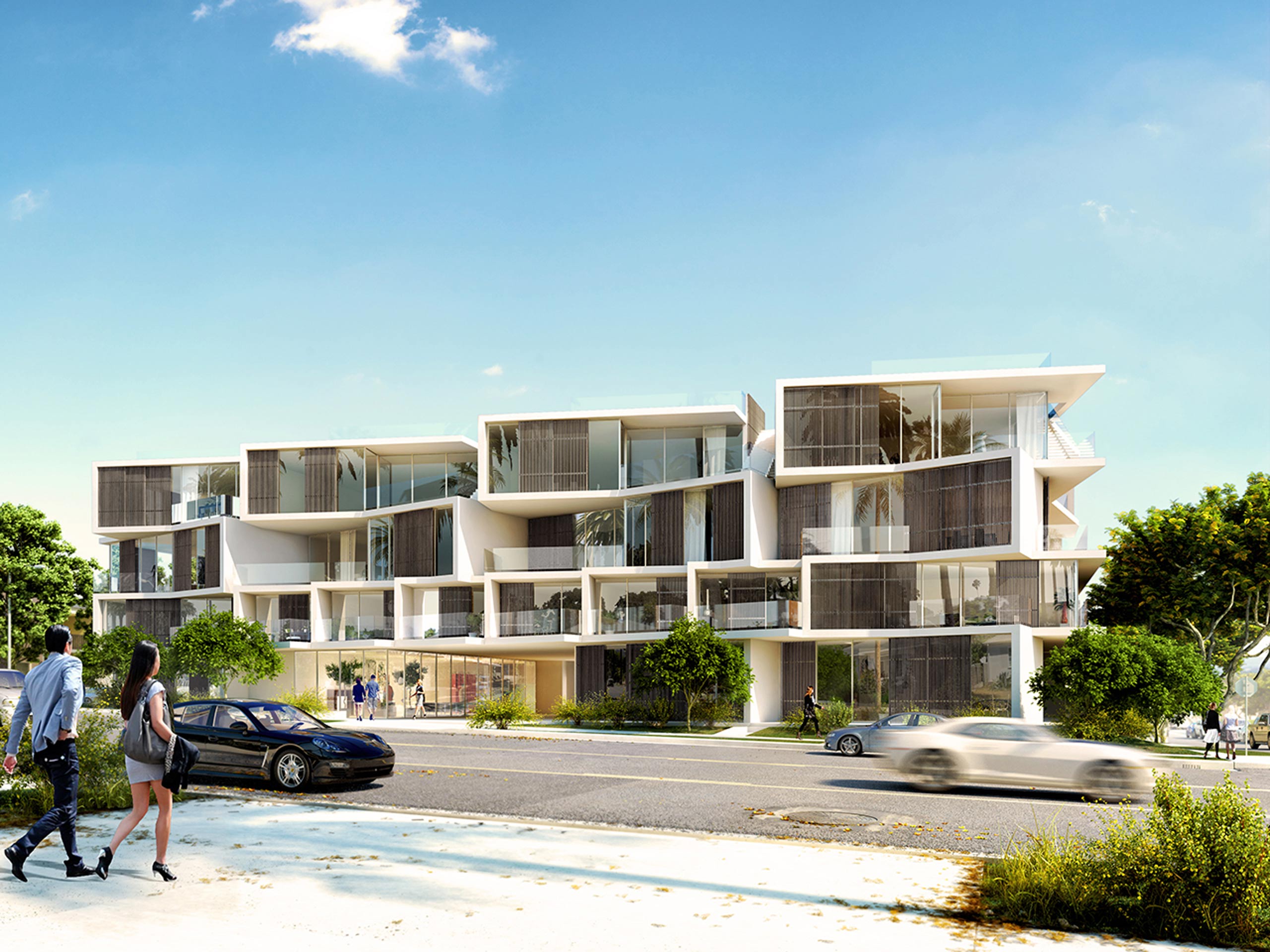 This past Halloween likely was your opportunity to explore Mr. Bones Pumpkin Patch. And the upcoming holiday season is likely your last chance to pick out a Christmas tree at Mr. Greentrees. At least on Doheny in West Hollywood.
Plans for a 50-unit condominium building at 702 N. Doheny Dr. have progressed to the point that they will be reviewed on Thursday by the Design Review Subcommittee of the West Hollywood Planning Commission.
The building is a project of Jason Illoulian's Faring Capital. Faring has to submit its plans to the city for approval because it is asking that the city's General Plan be amended and that the zoning of four lots fronting Doheny be changed from medium density residential to high density residential.
702 N. Doheny DrThe 50 units include 12 described as "affordable," which is city planning jargon for real estate priced for low- or moderate-income people. They all will surround a courtyard, with the Doheny side four stories high and the three stories facing Harland and Keith avenues built as townhouse units. There will be 100 underground parking spaces.
In her positive evaluation of the project, Stephanie Reich, the city's urban designer, says it "will enhance the pedestrian environment along Doheny Drive and on Harland Avenue and Keith Avenue as well. Along Doheny drive there is street tree and parkway planting, planting in the front setback and private patios that are screened for privacy, yet open enough to provide a sense of activity along the street."
See More of What's going on...
See More of What's going on...