BCG: Digital Ventures – London
Location: London, United Kingdom
chevron_left
Incubates the World's Future Innovators in New London Soho Center
Founded to shape the next horizon of innovation, BCG's Digital Ventures invents, launches
and scales game-changing businesses. Modeling the future of workspace, the BCG
Digital Ventures London headquarters was designed as an immersive incubator. The office
integrates business strategy consulting with digital engineering and product design studios.
Driving innovation by using space itself as an accelerator, the new workplace rethinks how to
bring agile workflows together to shape the future.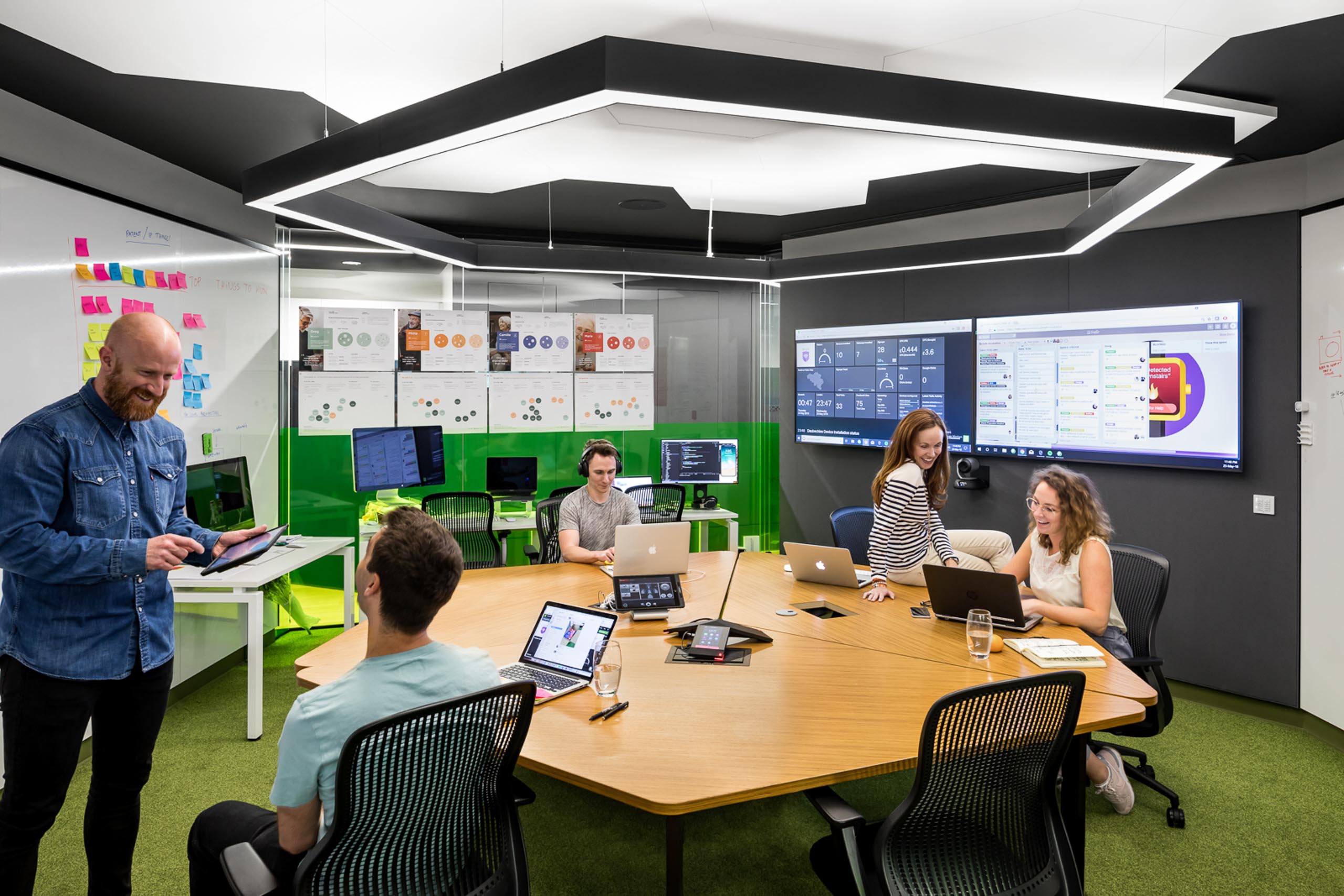 As a place to build businesses from the ground up, the headquarters combines an immersion room with pre-function, venture rooms, offices and an open work area. Organized with clusters of hexagonal meeting rooms and workstation villages, the design connects to an interwoven path of circulation. Furniture, fixtures and pathways follow the hexagonal theme, while materials and linear elements echo hexagonal angles and edges. Individual workstations are set next to natural light, while team rooms and meeting areas are created to bring people together. Exemplifying a paradigm shift in contemporary workplace design, and built to embody BCG Digital Venture's unparalleled success rate and track record, the project creates a new workplace philosophy for the future. Ensuring teams continue to launch and scale the products and businesses of tomorrow, the headquarters becomes a flexible and visionary home for continuous innovation.