Provenance Hotels to Transform Two Portland Landmarks into New Hotel
Featured on: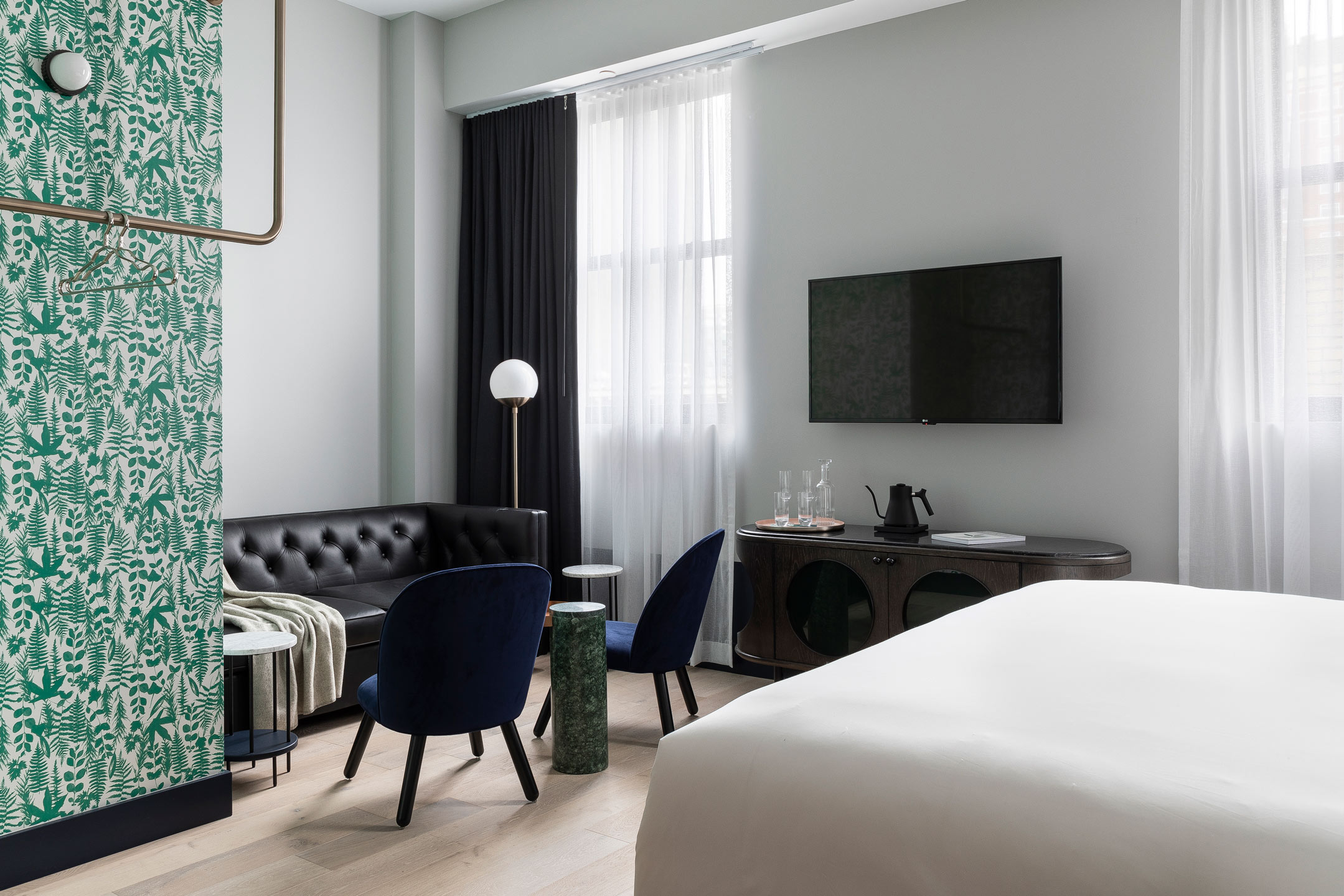 Provenance Hotels is set to expand its footprint in downtown Portland, Oregon with the opening of Woodlark. The 150-room property will comprise the unification of two historic Portland landmarks—the Cornelius Hotel and the Woodlark Building. Originally crafted with French Renaissance-style architecture and a Beaux-Arts influence, the Cornelius and Woodlark, respectively, will be redeveloped in a collaborative renovation from OFFICEUNTITLED (formerly R&A Architecture + Design), Oculus Inc., and Smith Hanes Studio.
The design will draw heavily from the city's natural surroundings with lush, mossy velvet elements, natural wood tones, and hits of oceanic blue. Luxe textiles, glass, marble, lacquer, and brass will also be combined to instill a polished and timeless aesthetic across the interiors. To pay tribute to the new hotel's past as two separate entities, guestrooms on the Woodlark side will embrace an airy palette of light gray, while Cornelius accommodations will promote coziness with navy walls. Custom wallpaper patterned with flora native to Portland forests will be paired with botanical artwork from Imogen Cunningham as well.
See More of What's going on...
See More of What's going on...