Job Opportunity! Junior Architectural Designer (level I)
Featured on: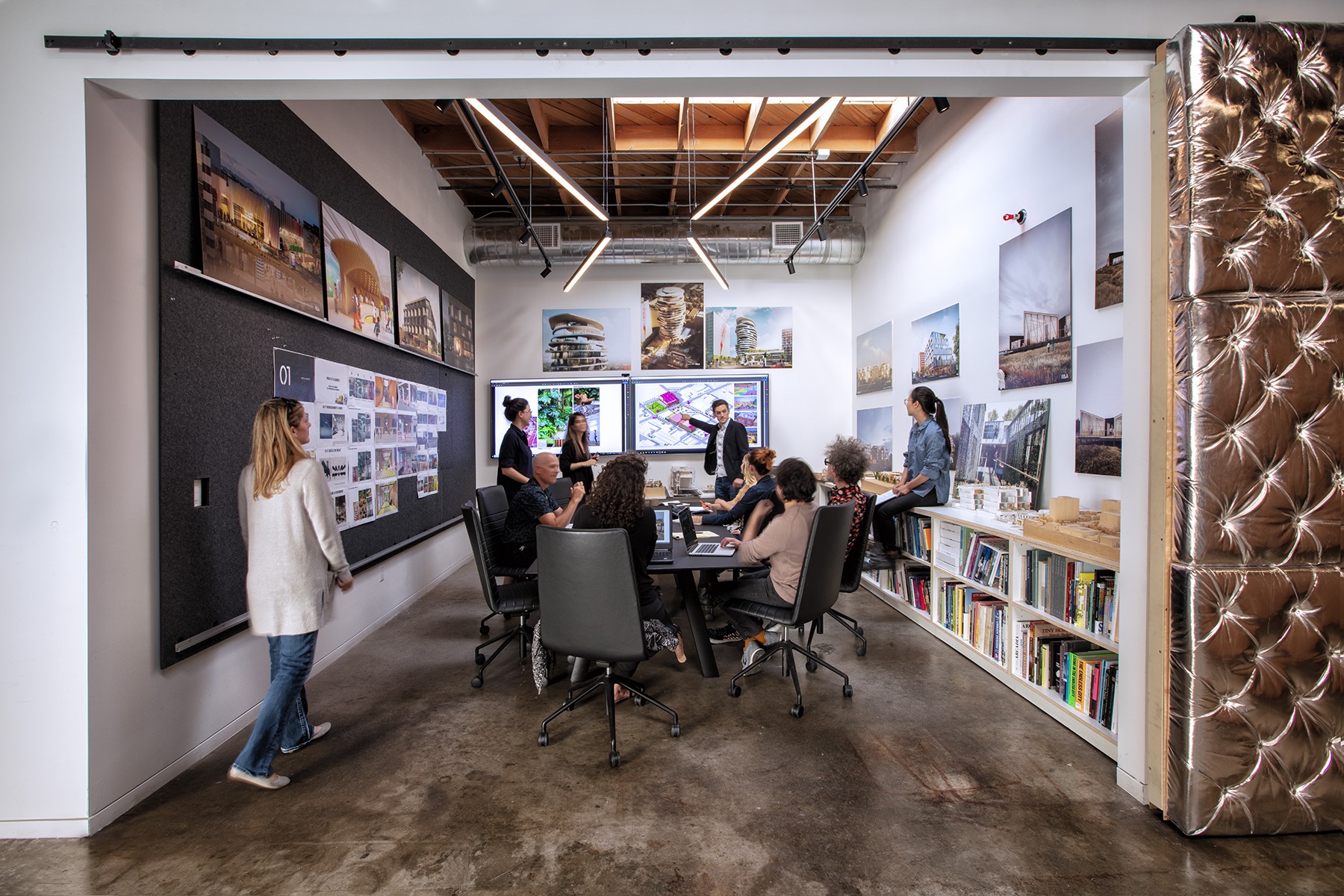 Junior Architectural Designer (level I)
3 to 6 years of experience
Job type: Full Time
Location: Culver City, CA 90230
About OFFICEUNTITLED:
OFFICEUNTITLED is a young, energetic architecture and design firm focused on creative solutions across multiple scales and typologies, including commercial, hospitality, residential, and mixed-use. Established in 2013 as R&A and rebranded in 2019 as OFFICEUNTITLED, the practice leverages the award-winning design and project leadership of its four principals and a broad portfolio of experience in transformative architecture and interiors projects. OFFICEUNTITLED sees the value in every project as an opportunity for transformation and impact.
Job Description:
Qualified candidates must be passionate about design excellence and have a minimum of 3 years of prior architectural experience and an NAAB accredited, or equivalent, degree. Candidate's portfolio will clearly show a strong creative design approach to early work or class assignments, and the ability to explore their own ideas.
This position fits a person who thrives in a fast-paced, multi-tasking environment, who values creativity and exploration and is passionate about project delivery and utmost quality. A Junior Architectural Designer's responsibilities include:
• Independently performs a variety of assignments requiring skills in all aspects of architectural design.
• Revising existing drawings & preparing construction documents from sketches or CAD backgrounds
• Work with Designers & Architects to detail, update and print drawing sets
• Draft plans, sections, elevations & details
• Plot and assemble required documents
• Demonstrate working knowledge of REVIT drawings and programs as related to modeling/work sets, plotting/production, Family creation/editing & 3D coordination of building models
• Collaborate with Sr. Designer's on conceptual design development
• Produce conceptual renderings for project and presentation purposes
• Provide innovative design solutions for complex design issues
• Create graphic presentations, 3D renderings and construction drawings
• Manage data input in schedules
Qualified candidates should possess the following characteristics and skills.
Work attributes:
• Curious and Creative
• Innovative and Explorative
• Critical and Exacting
• Communicative
• Collaborative
• Self-driven and Willing (can-do)
• Generous Spirit
• Exhibits grace under pressure
• Ability to work with integrity, trust and commitment; setting an example for others.
• Strong attention to detail
Skills:
• Fluent in English, spoken and written (2nd language is an asset)
• Strong conceptual and design skills
• Requirement: Revit, AutoCAD, Adobe Suite, Rhino, V-Ray, Office Suite
• Ability to work under pressure, meet deadlines and budget your time
• Ability to take initiative in response to direction or instruction
• A flexible and open attitude towards new ways of working
• Great interpersonal communication skills
Experience and Qualifications:
• 3-5 years of relevant design experience in Architecture/Design industry
• Ability to read and comprehend architectural drawings
• 3+ years of REVIT and/or AutoCAD specific experience
• Strong 3D visualization skills including Rhino/3D Max/V-ray/SketchUp
• Experience drawing scales as it pertains to text, dimensions, viewports
• Experience working within the architectural design process
• Solid understanding of team members' roles, responsibilities, perspectives, and information needs
OFFICEUNTITLED is an equal opportunity employer
• Competitive compensation package
• Health Insurance, dental and vision plans.
• Paid vacation, sick leave and holidays
Please email your resume, sample portfolio (under 6mb), and cover letter to work@OFFICEUNTITLED.com
See More of What's going on...