Architects and designers redefine the ski town in a tech-utopian Utah community
Featured on: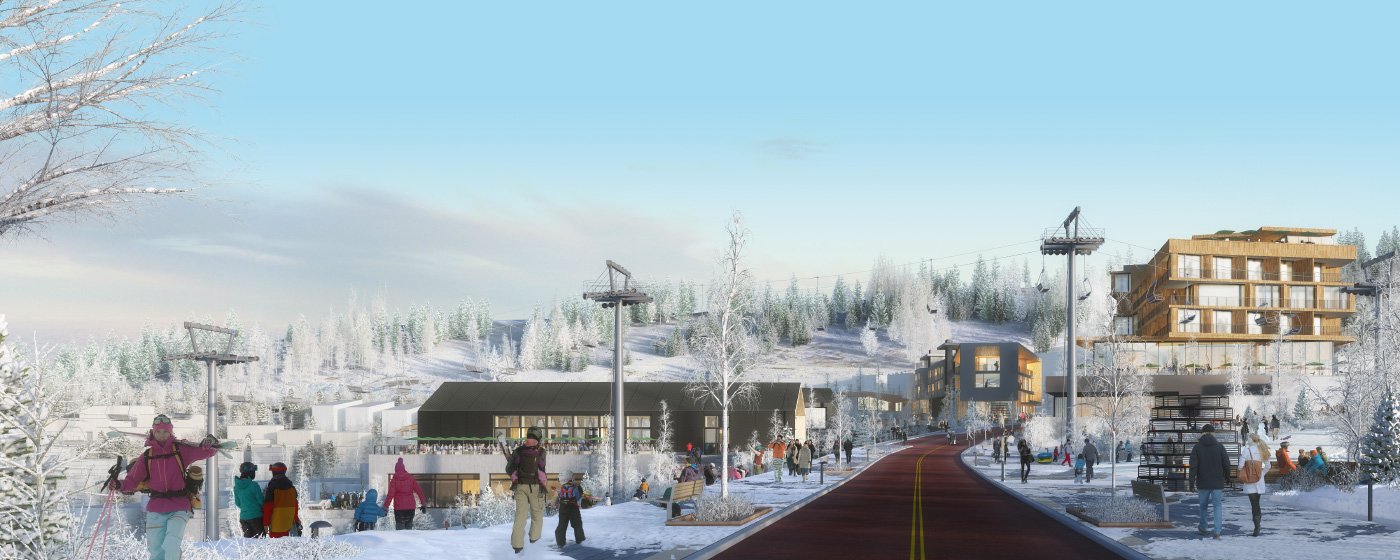 How do you translate a "TED meets Burning Man" vibe into the design of a year-round property—as the investors behind Utah's ski slope–adjacent Summit Powder Mountain are attempting to do in their 10,000-acre, billionaire-friendly planned mountain community? Summit, a company that organizes meetings, talks, and events with innovators and entrepreneurs, is discovering the difference between putting on a weekend conference and opening a permanent settlement: The latter requires a balancing act between vision, pragmatics, and the somewhat unpredictable dynamics between the individuals who choose to settle in such a place. The trick is to create a population density that can support amenities like restaurants, grocery stores, and public gathering areas. But what comes first, these amenities or homes for people to use them?
According to Benjamin Anderson of OFFICEUNTITLED, the architecture firm that finished the design of the development's 2017 master plan and some of its buildings, the community has greatly benefitted from the addition of both 60 micro-condos in the village's heart from millennial hospitality experts Selina and a ring of larger homes sited around the urban periphery. In keeping with Powder Mountain's investors' desire to escape a "whatever you build, I can build something bigger" mentality, owners of the larger homes are allowed up to 5,000 square feet each. While 5,000 square feet would feel enormous to most people, for billionaires, the limitation might require Spartan restraint—yet on average, homeowners usually choose floor plans of approximately 2,000 square feet. Combining a more rural sense of space around the larger homes and a more urban, closely packed experience facilitated by the micro-condos will, the planners hope, create enough density for year-round inhabitants to successfully activate the village. MacKay-Lyons Sweetapple Architects, Olson Kundig, Marmol Radziner, Studio Ma, JVA Arkitekter, and Tom Wiscombe Architecture are among the architects who have signed on to design some of Summit's buildings.
See More of What's going on...
See More of What's going on...