9 Hotels That Celebrate Important Women
Featured on: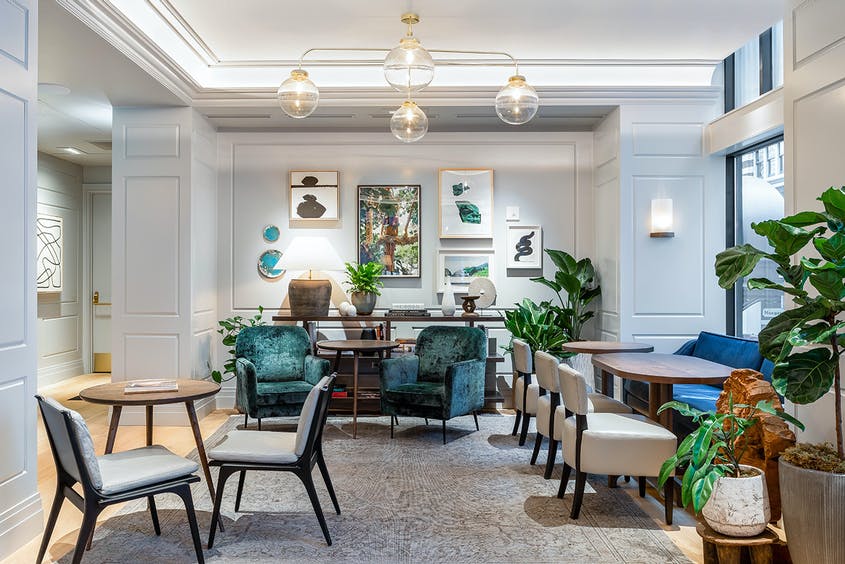 Women's accomplishments are honored in art, literature, film, and museums, and now even hotels are celebrating the ladies who have had an impact on our history—and our lives. By booking a stay at one of these nine hotels across the U.S., you're sure to learn something new about the incredible women who've shaped our country in a tangible way.
At Woodlark, which opened in late 2018, guests find art by Portland local Maja Dlugolecki, and original botanical photographs by the Portland-born photographer Imogen Cunningham, known for her portraiture and still lifes. But the hotel pays homage to one woman in particular in its gorgeous bar, Abigail Hall. The brainchild of Portland food and beverage maven Jennifer Quist, Abigail Hall is named after Oregon suffragette Abigail Scott Duniway, founder of a women's rights newspaper and vocal advocate for women's voting rights.
The intimate, 40-seat bar is in the space that formerly housed the Ladies Reception Hall of the Cornelius Hotel (the first iteration of the hotel, built in the early 1900s). The hall was a gathering place for the early 20th-century suffragettes of Duniway's time. An emerald-tiled fireplace, custom-made chandelier, hand-painted wallpaper, a reproduction of the penny-tile floors and coffered ceiling from 1911, and cartoons by current New Yorker cartoonist Elisabeth McNair depicting suffragettes all add to the elegant atmosphere.
See More of What's going on...
See More of What's going on...