Location: Los Angeles, CA Size: 89 Affordable Units
chevron_left
910 Wetherly
Situated on the western edge of West Hollywood, the 910 Wetherly project presents a unique opportunity to provide a 100% affordable multifamily housing project in the city. By organizing the units around a central courtyard and providing generous common and private outdoor spaces, the building addresses the city's need for more affordable housing while respecting the scale and character of the surrounding neighborhood.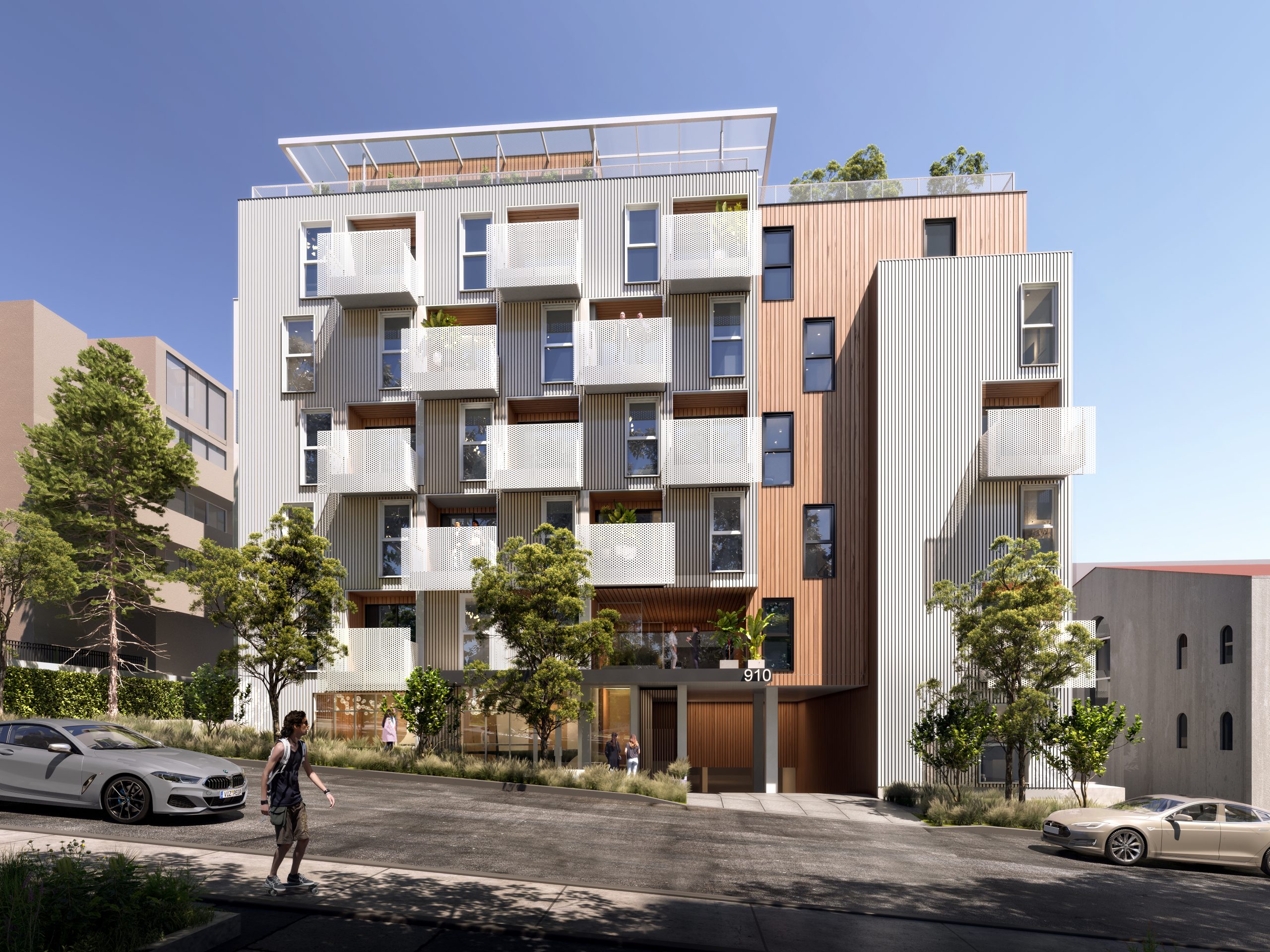 The layered façade balances the building density and embraces indoor/outdoor living in West Hollywood with depth and texture.
As an affordable housing project, amenities are a critical element of the building program to serve residents. The project offers a mix of collective amenity spaces and social service offices, distributed throughout the ground floor and upper level, including a lobby/lounge, fitness area, shared laundry facilities, community room, courtyard, and a generous rooftop terrace.