OU Discusses Heartburst at RAM Gallery
Featured on: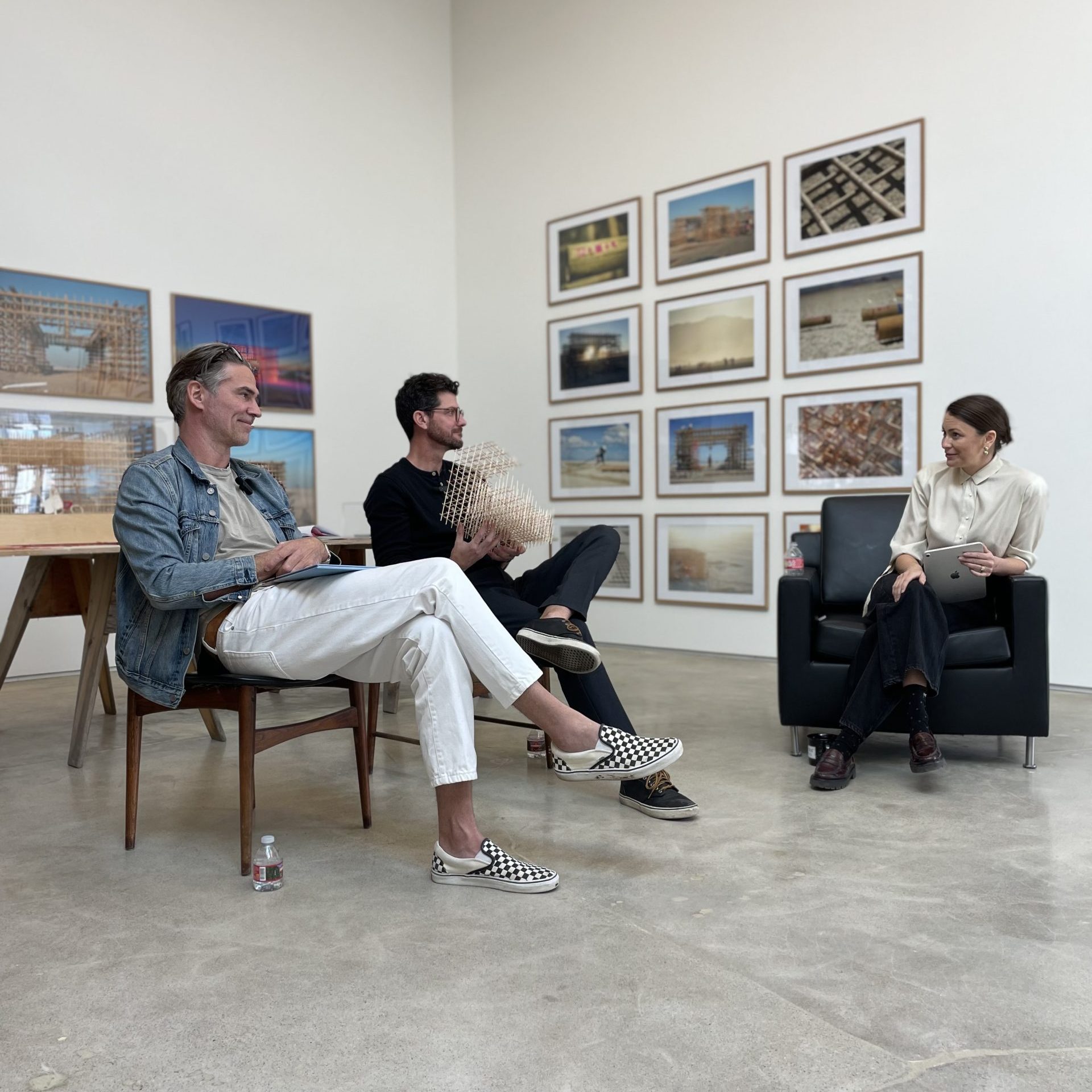 On November 4th, OU Principals Christian Robert and Dave Bantz sat down with the Bakerfield community to answer questions and chat about the passion and story behind Heartburst at the RAM Gallery. Friends and family of OUers along with local artists and business owners gathered to hear the passion behind the 900 square foot structure and meet some of the team behind the spectacular.
Of the event, Christian says, "We are excited to see Heartburst come back to life in front of a great audience in Bakersfield and support Rachel's incredible new gallery." Christian has been a large part of Heartburst's creation, from conception to build, he has been apart of it's journey and has an immense amount of passion for the project.
Dave Bantz, Bakersfield local and OU principal, is the sole reason why Heartburst is currently finding a second life. He was joined at the event by his wife and daughter who even asked one of the better questions at the event, "Why are there colored rainbows on the bamboo?". Of the event, Dave says, "Sharing the story of Heartburst at the gallery today with the community was so special because we were able to touch on the incredible sustainable qualities of bamboo and how public art can bring people together."
Accompanied by visual pieces of the design process on display and photos taken at the Burning Man festival for sale, Heartburst will be featured at the RAM Gallery until November 18th.
See More of What's going on...