Job Opportunity! Project Designer
Featured on: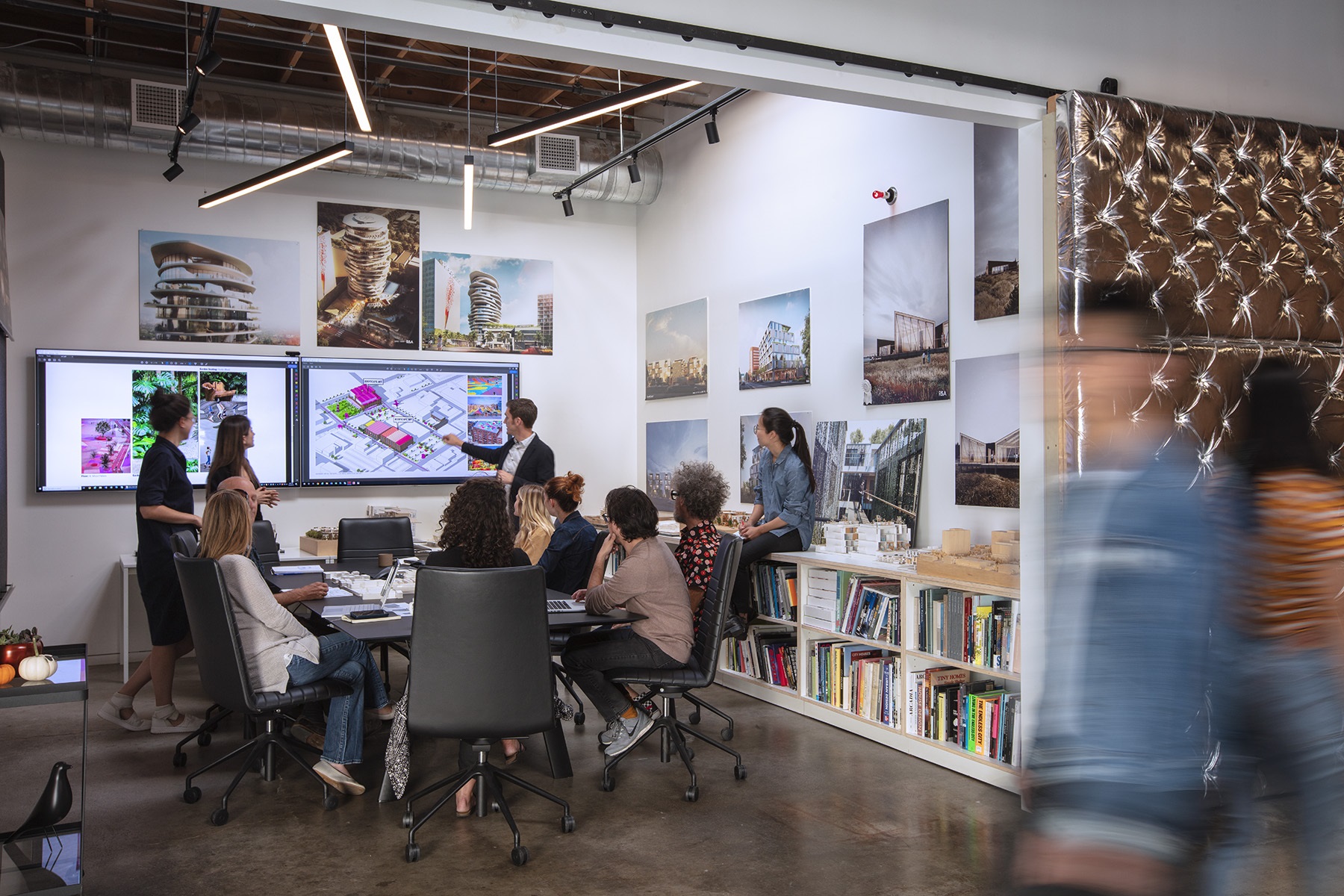 Project Designer
Minimum 3 years of experience
Job type: Full Time
Location: Culver City, CA 90230
About OFFICEUNTITLED:
OFFICEUNTITLED is a young, energetic architecture and design firm focused on creative solutions across multiple scales and typologies, including commercial, hospitality, residential, and mixed-use. Established in 2013 as R&A and rebranded in 2019 as OFFICEUNTITLED, the practice leverages the award-winning design and project leadership of its four principals and a broad portfolio of experience in transformative architecture and interiors projects. OFFICEUNTITLED sees the value in every project as an opportunity for transformation and impact.
Responsibilities of the Project Designer position in Culver City, California include:
• Prepare, measure, and produce architectural drawings across scales.
• Create site drawings and analyze topography, environmental conditions, location of utility easements, zoning and context analysis.
• Coordinate consultants conducting surveys including archival research of drawings and photographs, preparation of land use plans, site analyses, accessibility analyses, engineering analyses, use analyses, structural analyses, field measurements and geotechnical and environmental studies and Geographic Information System Mapping.
• Collaborate with principals, staff and consultants to develop and complete the full range of documents and services required for projects including conceptual designs, presentations, design development and production.
• Organize material for client presentations.
• Graphic design using computer software including AutoCAD, Rhinoceros, Sketchup, Lumion, Enscape, Grasshopper, Revit, graphics software Adobe Creative Suite including Photoshop, Illustrator and InDesign to synthesize schematic designs and document them through hand drawing and sketches, measure computer drawings, 3D models, physical models, and 3D printing.
• Review and assist in coordinating contractors, vendors, and consultant disciplines such as structural, mechanical, plumbing, and acoustical engineers to ensure an integrated approach for project requirements. Physical modeling with laser cutter.
• Produce project documentation to represent design and project ideas to clients.
• Create design decks in InDesign and complete drawing sets in Revit. Identify issues, risks, and conflicts.
Experience and Qualifications:
• Requires a Master's degree in Architecture or related field and 3 years of experience as Project Designer, Intermediate Designer, Project Architect, Architectural Designer, Junior Designer or related position involving architectural theory and Computer Aided Design (CAD) architectural drafting.
• Alternatively, employer will accept a Bachelor's degree in the stated fields and 5 years of the specified progressive, post-baccalaureate experience.
– 3 years of experience must include: 3D computer modeling using AutoCAD, Rhinoceros, Sketchup; Graphic design; Rendering using Sketch-up; Graphics software Adobe Creative Suite including Photoshop, Illustrator and InDesign; Geographic Information System mapping; Hand drawing and sketching.
– At least 2 years of experience must include: Revit, Lumion, Enscape; Structural systems in buildings; Physical modeling with laser cutter; and 3D printing.
• Approximately 15% international and domestic travel required.
OFFICEUNTITLED is an equal opportunity employer
• Competitive compensation package
• Health Insurance, dental and vision plans.
• Paid vacation, sick leave and holidays
To apply, email resume to melodie@officeuntitled.com.
See More of What's going on...
See More of What's going on...