Job Opportunity! Intermediate Architectural Designer
Featured on: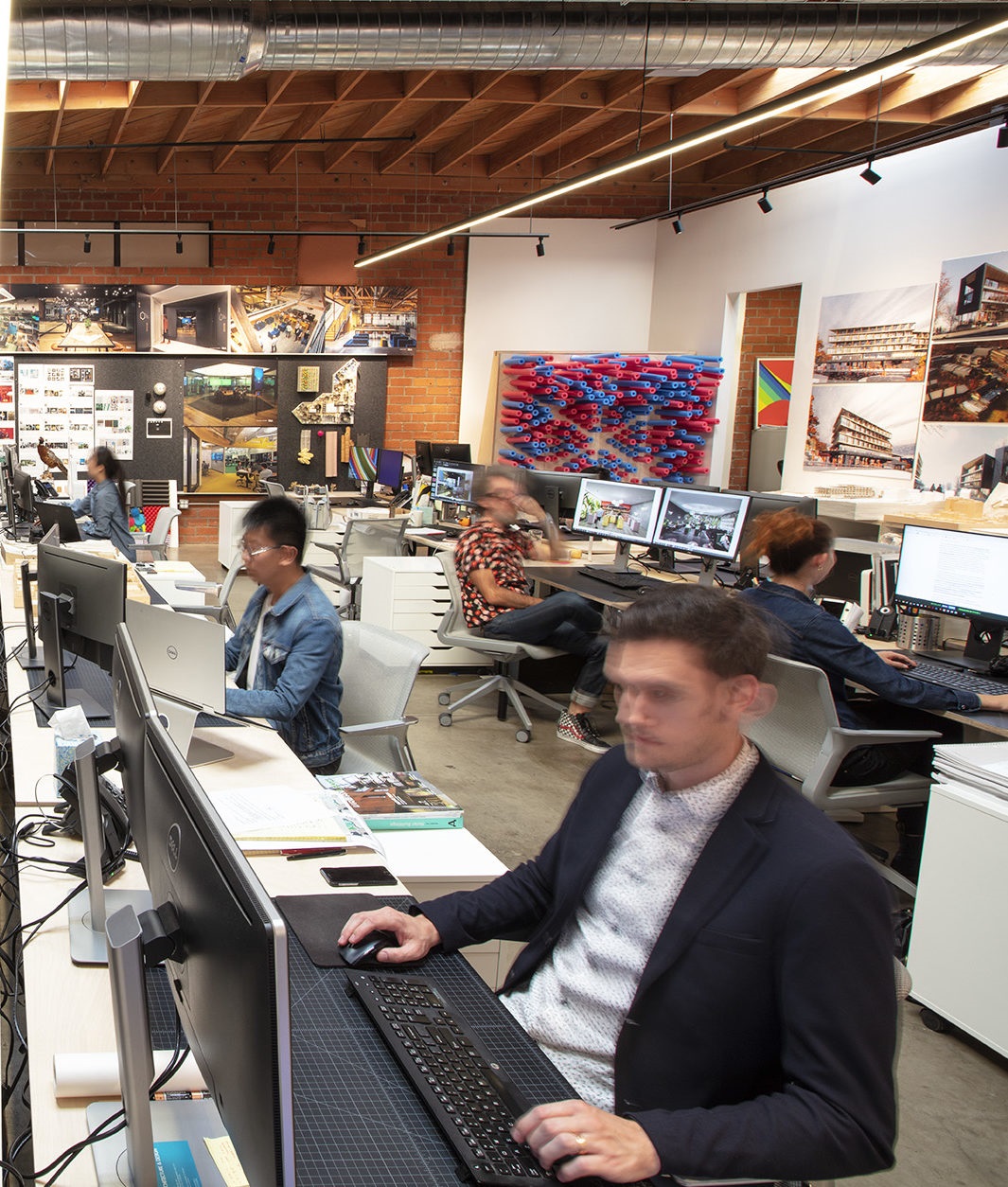 Intermediate Architectural Designer
Job type: Full Time
Location: Culver City, CA 90230
About OFFICEUNTITLED:
OFFICEUNTITLED is a young, energetic architecture and design firm focused on creative solutions across multiple scales and typologies, including commercial, hospitality, residential, and mixed-use. Established in 2013 as R&A and rebranded in 2019 as OFFICEUNTITLED, the practice leverages the award-winning design and project leadership of its four principals and a broad portfolio of experience in transformative architecture and interiors projects. OFFICEUNTITLED sees the value in every project as an opportunity for transformation and impact. The firm is currently designing more than 4 million square feet of property, including The Cayton Children's Museum in Santa Monica, offices for BCG-Digital Ventures in London, The AVA Arts District in Los Angeles, and a masterplan for Summit Powder Mountain in Utah.
Job Description:
Qualified candidates must be passionate about design excellence and have prior architectural experience and an NAAB accredited, or equivalent, degree. Experience will clearly show a strong creative design portfolio, which is essential, along with strong project delivery experience. Candidates must demonstrate past experience with innovative materials along with strong technical knowledge of complex building systems and materials often found in creative and hospitality centric projects.
This position fits a person who thrives in a fast-paced, multi-tasking environment, who values creativity and exploration and is passionate about project delivery and utmost quality. Intermediate Architectural Designer's responsibilities include:
• Effective and engaging collaboration with Principals, senior staff, junior staff, consultants, and others to develop & complete the full range of documents and services required for projects in an award-winning design-culture environment.
• Review and help coordinate contractors, vendors, and consultant disciplines such as structural, mechanical, plumbing and acoustical engineers to ensure an integrated approach and coordinate project requirements.
• Produce project documentation to accurately represent design ideas and the project to the client, approving agency, and contractor in sufficient detail to facilitate construction of the project.
• Possess the ability to create design decks in InDesign as well as complete drawing sets in Revit while being accurate and timely.
• Identify issues, risks and conflicts and asks for assistance and/or delegates in a timely and constructive manner when required.
• Represent OFFICEUNTITLED to all outside individuals, agencies and others with the highest level of professionalism.
Qualified candidates should possess the following characteristics and skills.
Work attributes:
• Curious and Creative
• Innovative and Explorative
• Critical and Exacting
• Communicative
• Collaborative
• Self-driven and Willing (can-do)
• Generous Spirit
• Exhibits grace under pressure
• Ability to work with integrity, trust and commitment; setting an example for others.
• Strong attention to detail
Skills:
• Fluent in English, spoken and written (2nd language is an asset)
• Strong conceptual and design skills
• Client and consultant management skills
• Technical detailing & construction administration
• Requirement: Revit, AutoCAD, Adobe Suite, Rhino, V-Ray, Office Suite
• Ability to work under pressure, meet deadlines and budget your time
• Ability to take initiative in response to direction or instruction
• A flexible and open attitude towards new ways of working
• Great interpersonal communication skills
• Demonstrates detailed knowledge of code compliance, building standards, policies and procedures and can direct others in the use of those resources
Experience and Qualifications:
• Professional degree in Architecture
• Minimum 5 years of experience as an Architect/Designer on built and published work
• Experience working with a leading American or International architecture office including concept design, construction documents and construction administration
• Licensed and/or LEED AP are assets
• Holds all legal permits and visas required to work in USA
OFFICEUNTITLED is an equal opportunity employer
• Competitive compensation package
• Health Insurance, dental and vision plans.
• Paid vacation, sick leave and holidays
Please email your resume, sample portfolio (under 6mb), and cover letter to work@OFFICEUNTITLED.com