Interior Design Magazine lists R&A as #8 in their Powergrid LA Top 50
Featured on: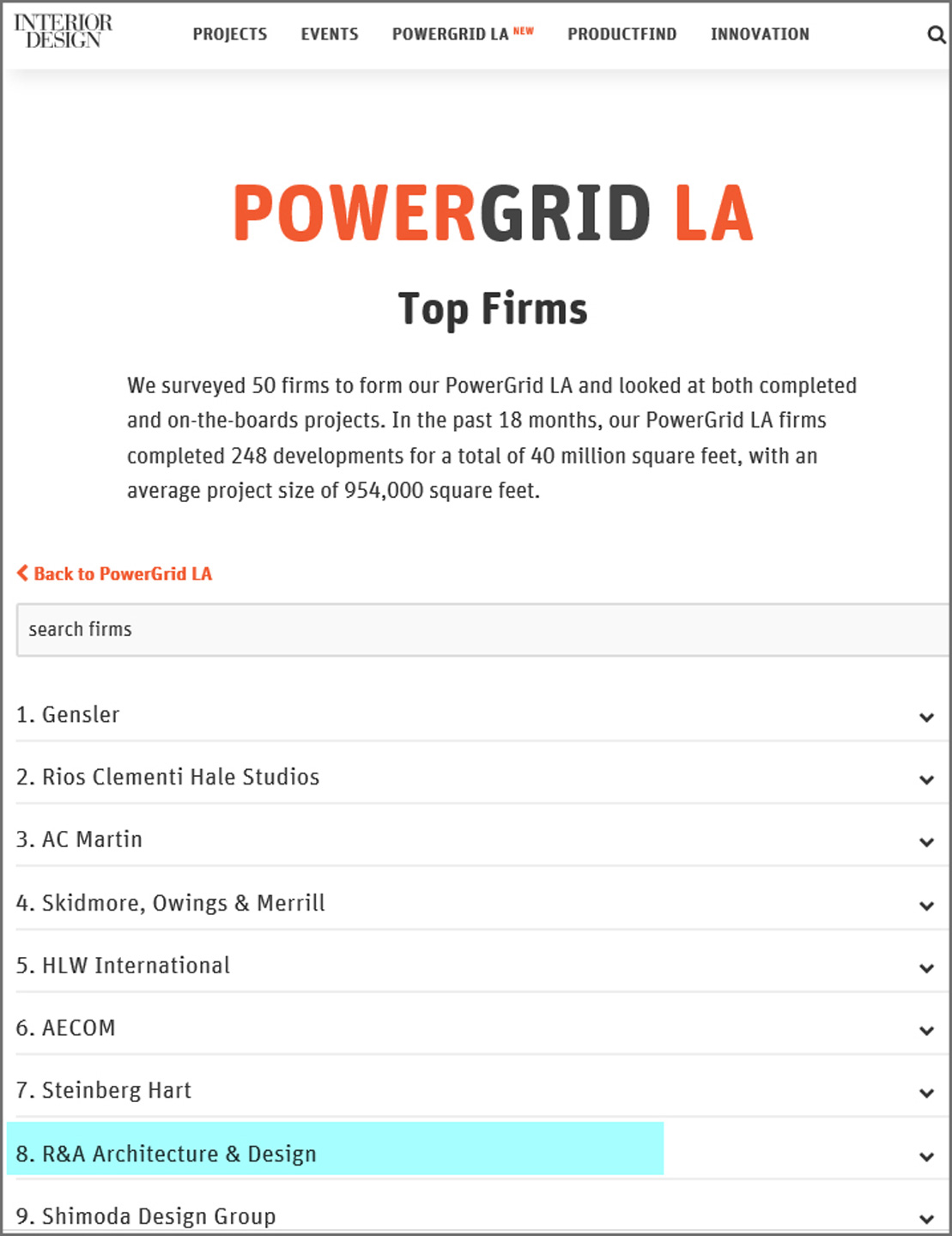 BCG MB was included in Interior Design's LA PowerGrid as Top 20 Largest Completed Developments By Total Square Footage.
R&A ranked 8th overall out of 50 firms looking at both completed and on-the-boards projects in LA.
R&A is also the 5th firm with the largest Share of On-the-Boards Developments by Project Size.